Hey there! Yes, I know it's been awhile. But life has been a little cray and I feel like I've been playing catch up for 3 months. lol. Anyway, don't worry I survived our crazy winter and promise to check in more often.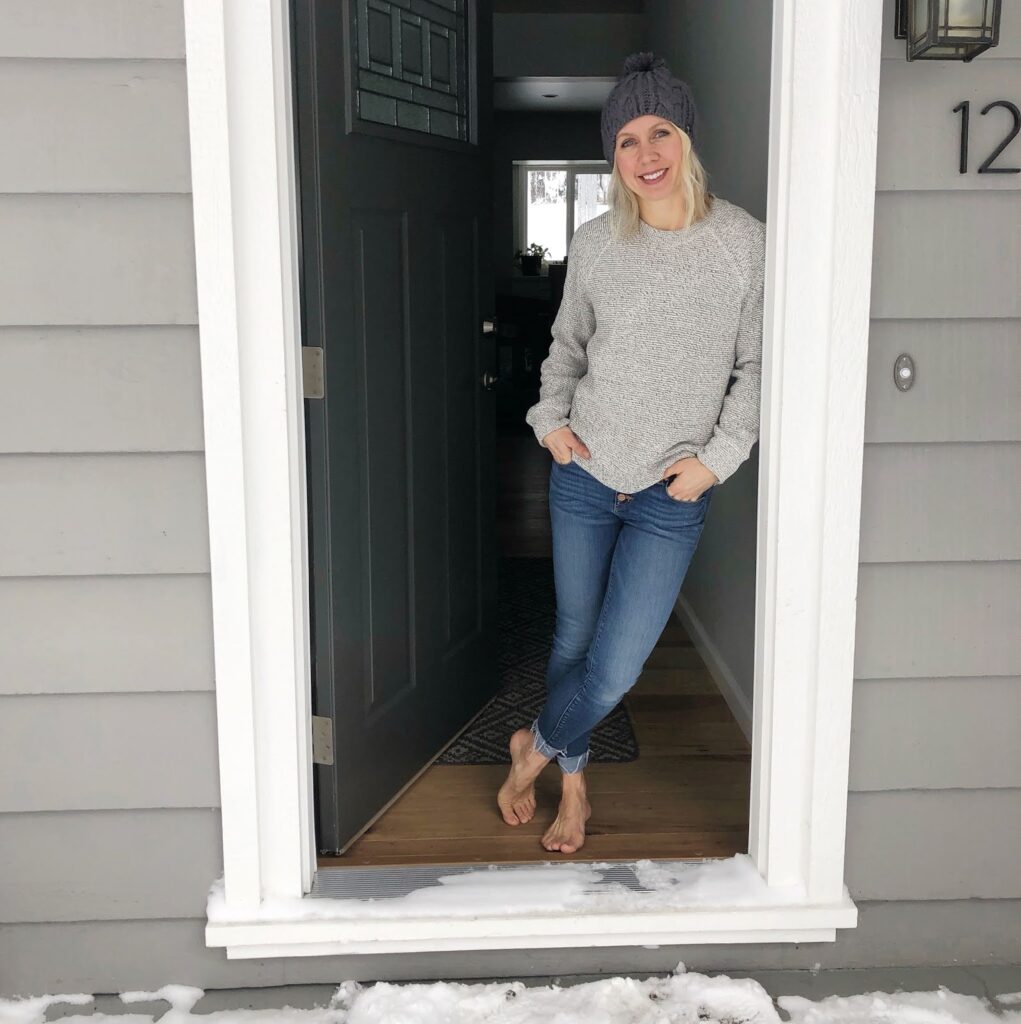 I don't know about you, but it seems like everything is always on sale! You all know I'm a simple gal who doesn't spend a lot on clothes. Better yet I'm not a big shopper and really only shop when I need something or it's finally on sale. What can I say I'm becoming more and more of a minimalist the older I get. With that said, there are a few things I've picked up the last few months that are worth mentioning.
WORKOUT CLOTHES
These days I pretty much live in workout clothes. I work from home so unless I have a meeting I wear leggings and a T-shirt. I just purchased these and these from Athleta and highly recommend them! For reference, I wear an XS.
BETTER BEAUTY
Living a healthy life isn't just about what you eat it's about the products you use and the people you surround yourself with. This year is about diving head first into everything I'm doing. Aligning with the right people and in this case the right company. I've been using Beautycounter for the last 2+ years so it just seemed like a natural fit. I have a number of favorite products, but my top 3 include the Charcoal Cleansing Bar, Brilliant Brow Gel, and Dew Skin Moisturizing Coverage. Let me know if you have any questions. Don't worry a more in-depth post is in the works with my WHY, etc.
TARGET
Let me count the ways I love Target. I really wish it wasn't 25+ miles away. Either way, I make the most of it when I go and know I'm not alone. Emerson pretty much grew overnight so we grabbed these 5T jeggings. All the home stuff is currently on sale and I'm eying this curtain rod, this floating shelf, and this Metal Mesh & Faux Wood Patio Set.
AMAZON
Just being basic and ordering all the things from Amazon. HAHA. Anyway, I recently reordered my favorite Noniko Natural Deodorant. I finally bought Kintsugi Wellness: The Japanese Art of Nourishing Mind, Body, and Spirit! The hubs bought a few new "fishing" items and I currently have this flamingo sweatshirt, The Mind-Gut Connection: How the Hidden Conversation Within Our Bodies Impacts Our Mood, Our Choices, and Our Overall Health book and Round Wall Mirror sitting in my cart.
Just a few of the things I've purchased over the last few months. But I want to know what you're loving and can't live without?!