I competed in my third Tough Mudder
(2012, 2013)
Saturday and yes I'm four months pregnant! It wasn't easy, but I'm so happy and proud of myself for competing and finishing the race. This was hands down the hardest Tough Mudder I have competed in and it wasn't because I'm pregnant it was because there were crazy inclines — try about 75% of the course!
Originally our team started out as six, but come race day we were a team of two. Even though we were only two strong we killed 10.25 miles, 22+ obstacles and an unruly amount of vertical feet! We continued the tradition and rocked tutu's. Once again they were a hit among other racers and spectators.
Team of two — Erin and I pre-race. AKA nice and clean.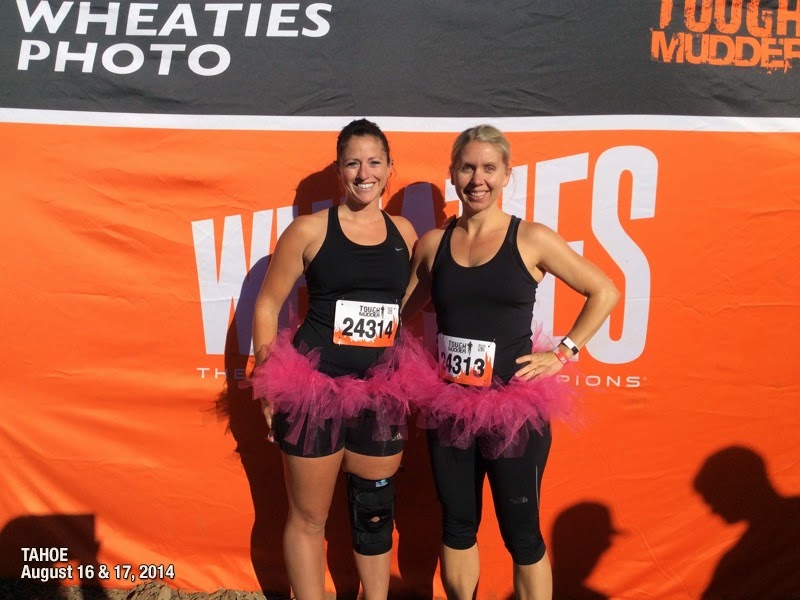 We made our way to the start line and managed to be right in the front! After getting hyped up it was time to start the race. The first half mile was down hill, but the next five were all up hill!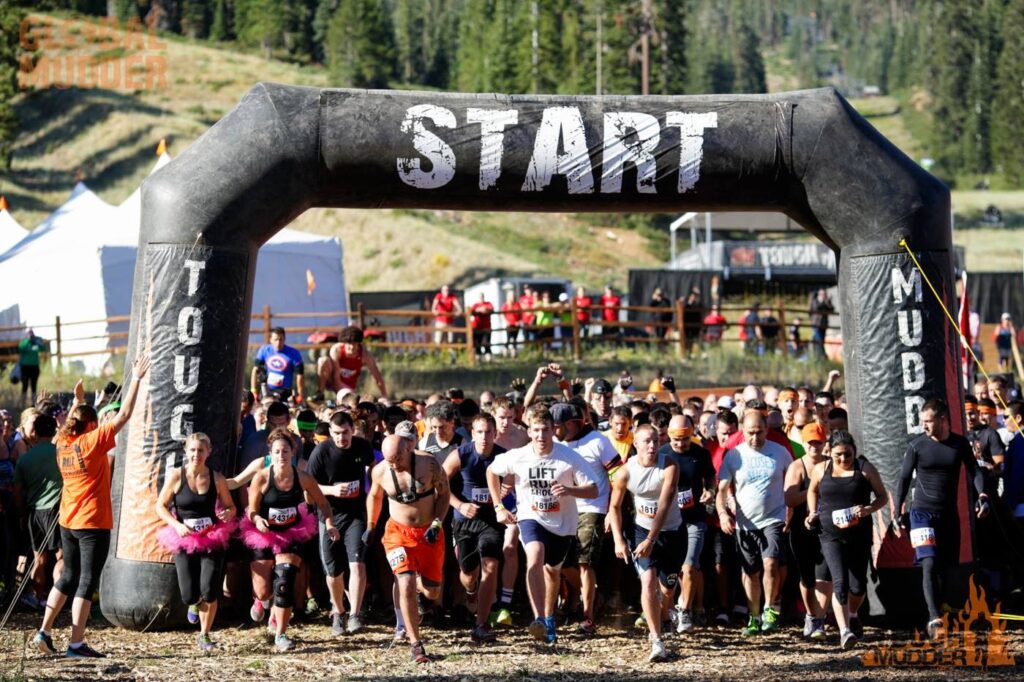 Credit: Tough Mudder
Butt shot. Yours truly going over the first wall.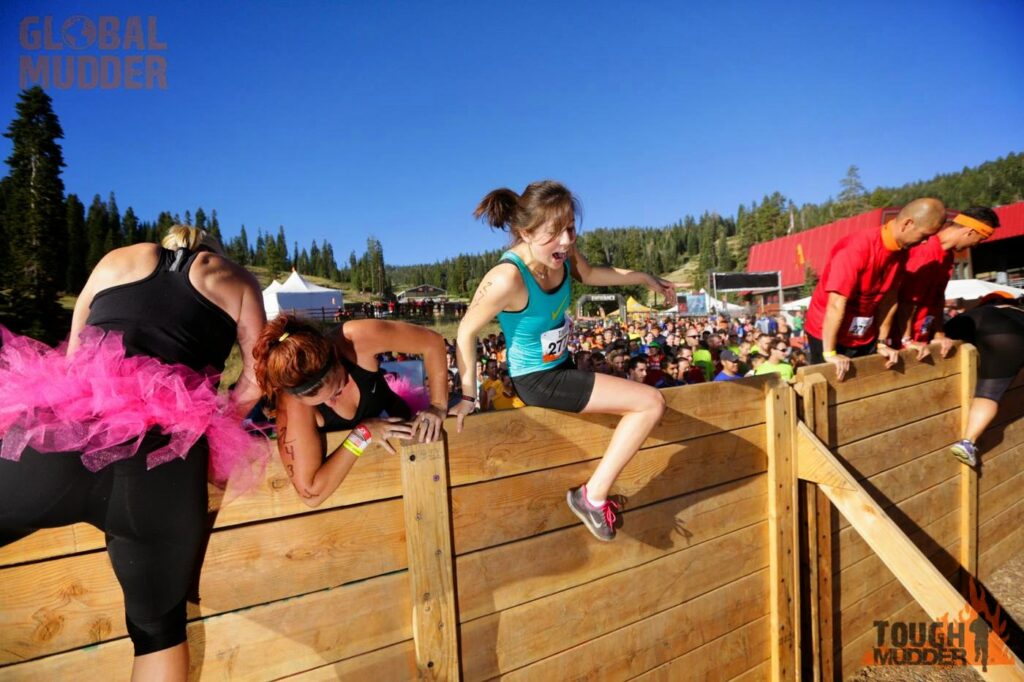 Credit: Tough Mudder
Compared to previous years we definitely weren't as muddy, but we were ok with that. 🙂 When you cross the finish line you're handed a headband and beer. Erin didn't have a problem drinking two beers. She deserved it!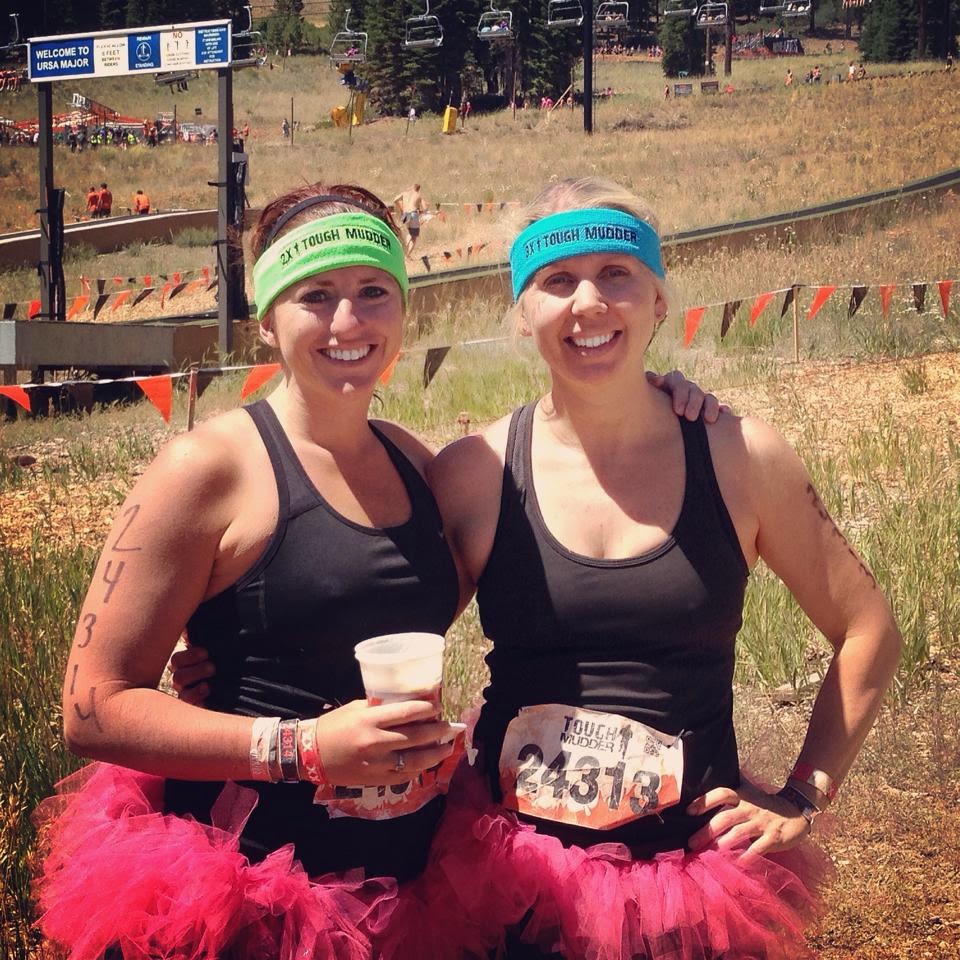 Fit, tough & four months pregnant!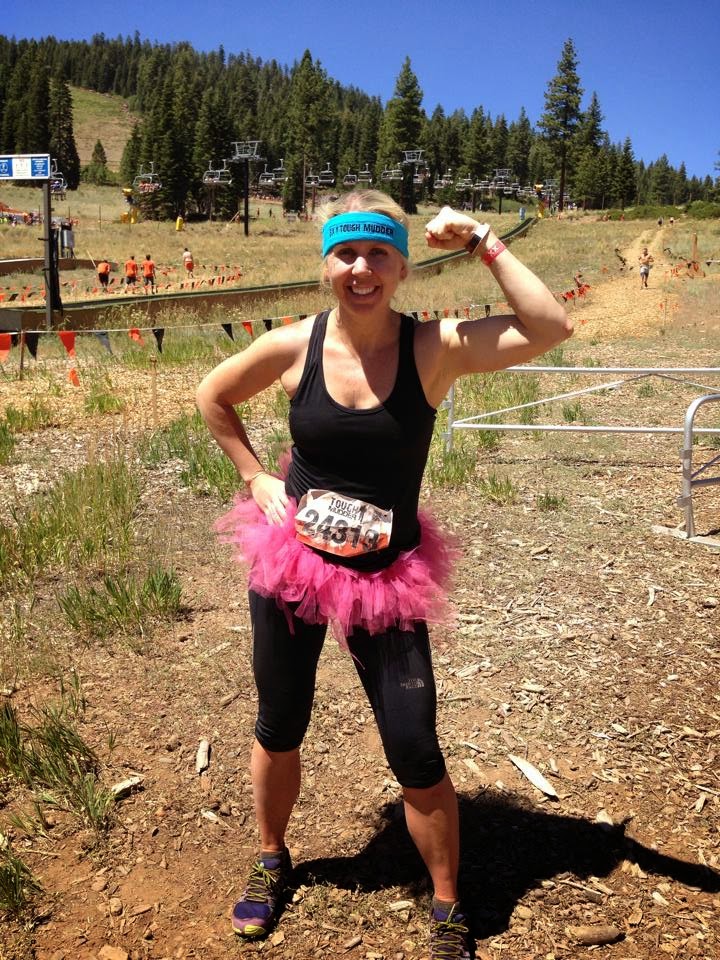 What I wore:
After two other races I feel as though I have my attire dialed.
Tank: Old Navy
Thoughts Racing Pregnant:
Everyone is different and you should always listen to your body. During my first doctor appointment we discussed my workout regimen, outdoor activities and Tough Mudder. She told me I could still race, but should skip certain obstacles (i.e., Arctic Enema, Electric Shock and anything I could potentially slam my body on).
Leading up to Tough Mudder I continued to crossfit, spin and run every week. Don't forget I went into my pregnancy very fit — about 20% BMI
(March fitness update)
.
My race partner was awesome. We kept a nice pace throughout the race, walked during the steep inclines and skipped any obstacles I shouldn't do (four total). I pushed myself, but played it smart. It's amazing what your body can do.
Over the course of 10.25 miles there were five water stations. At each station I made sure to hydrate with a few cups of water. There were also energy gummies/bars and bananas at each station. These little snacks helped us go the distance. Of course I made sure the gummies/bars didn't contain any caffeine.
On another note, at
16 weeks
I'm not really showing. This was also a huge factor. If I was any bigger I probably won't feel comfortable with an obstacle race.
If you're pregnant and signed up for a race I would say go for it, but check with your doctor first. As I previously mentioned I'm happy with my decision and would participate in Tough Mudder again. Now recruiting for 2015!
Post Race Recovery:
Oh, man I'm sore! Lot's of water, stretching and clean eating. Sunday I went for an hour walk with my hubby and pup. Walking it out helped. Today I walked again, but tomorrow I'll be right back at crossfit.
Linking up with Join the Gossip