Goodbye, 2017! It's been a wild year, but we wouldn't have it any other way. However, before we start talking about 2018 let's chat about 2017.
Personal Growth
I've always been into health and wellness, but 2017 was the year that things finally clicked. I started working with a Crossfit coach and have seen gains I didn't know were possible. Then I focused on food. Instead of attempting yet another "diet" I decided to count Macros aka flexible dieting. Well, 6 months and nearly 20 pounds (18 to be exact) later I'm still counting. The best part? I don't feel like I'm on a diet! In 2017, I realized I have more discipline, dedication and mental toughness than I thought.
Business Growth
To say my business has grown two-fold would be an understatement. I never thought I would be running a small successful business from home. I feel fortunate and grateful to be able to do so.
Emerson
She's growing up way too fast! 2017 was a big year for this two-year-old. We've been potty trained since summer, we recently graduated to a full-size bed and in September she was moved up to the 3/4-year-old classroom at preschool. She also took her first international trip… even if it was just to Mexico.
The Hubby
He's my rock and I couldn't do any of it without him by my side. Plain and simple. Love you to the moon and back.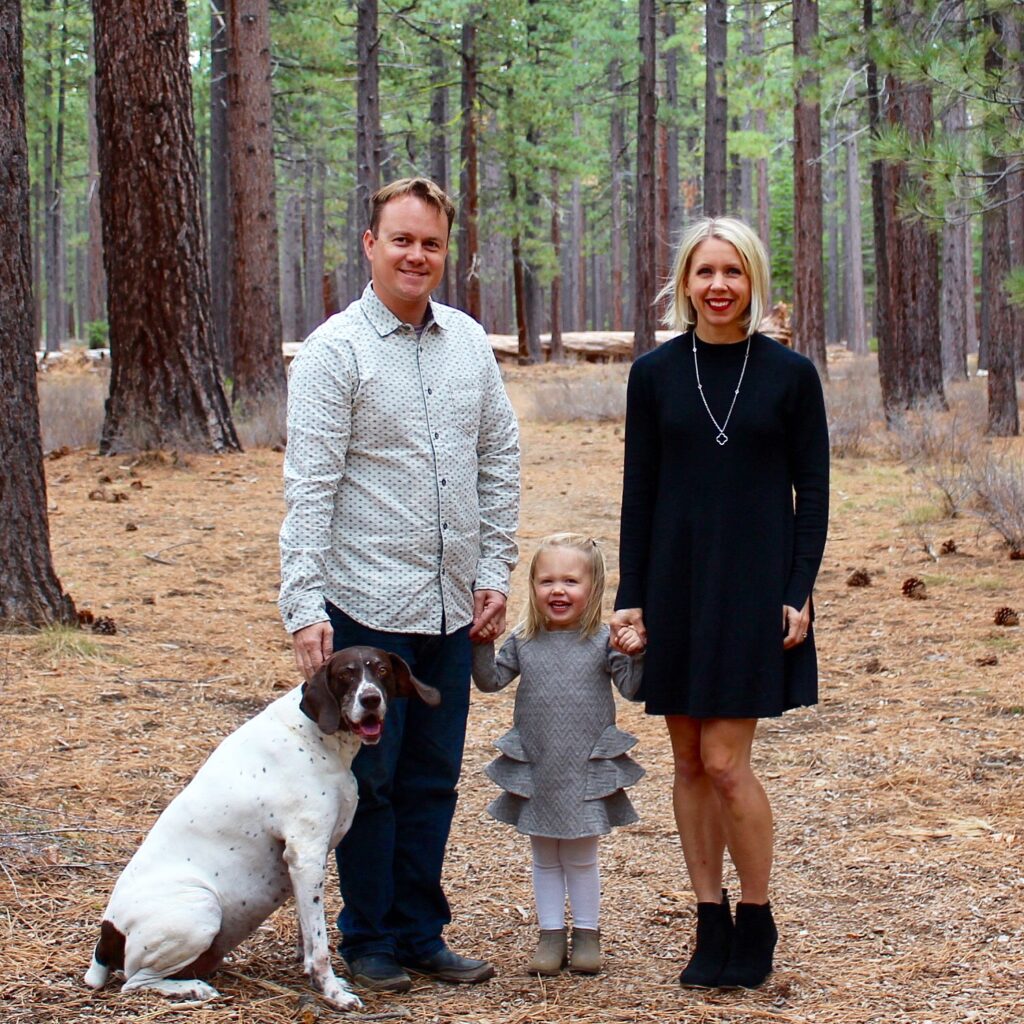 This Blog
Because my business started to take off the blog was put on the back burner, but I missed it. I missed the creative outlet. Sometimes I felt I was posting just to post or for XYZ. Well, things are a changing. Like the name! Yes, say hello to Happy Healthy Home. I plan on launching the URL (www.aHappyHealthyHome.com) in 2018 so stay tuned 🙂
Top 5 Popular/Most Read Posts:
1. HAPPY AND HEALTHY ALL WINTER WITH NATURE MADE
2. This + That
3. Friday Favorites… Probably because cookies 😉
4. MY RELATIONSHIP WITH FOOD AND THOUGHTS ON COUNTING MACROS
5. FINDING BALANCE WITH FOOD, IT'S A PROCESS
2018 Life Goals at a Glance
1. Travel more. Since buying our house and having Emerson our travel outside of visiting family is non-existent. Road Tripping with Emerson. She's a trooper and I would love to take more weekend trips with her.
2. Make time for friends. I have a girls night once a month, but outside of that I really don't get together with friends. I plan to make more of an effort in 2018.
3. Kill it during the CrossFit Open. It will show how much I've improved over the year.
4. Spend with intention. Between Nick and I, I'm the spender but compared to most Americans I'm a saver. If I want to reach certain financial goals I need to start being more mindful. #BeachHouse
5. Be Present
2018 Blog Goal
Blow it up! Basically, that's it in a nutshell. My goal is to treat my blog like a client. The plan is to post 3-5 times a week. So far partnerships I have lined up include JOJO's Chocolate (Code: Tiara10), Four Athletics (Code: TiaraWasner15), Eat the Bear (Code: TiaraFIT) and Whole Foods Market – Reno, NV!
So what does that mean? More healthy living, CrossFit, macros, recipes, Tahoe adventures, minimalist living and home improvements (because well I'm not done) and more!
Remember I'm just a normal gal trying to create a healthy life while having fun, and enjoying a few treats along the way. Cheers to 2018!
…and because life is better with dark chocolate in it!