There's just something about annual family photos (2018). I freaking LOVE them. Yes, I'm usually a hot mess leading into these photo sessions, but the outcome is worth it.
Now I just need to print a few and hang them on our walls. Better yet I just need to hang something our on walls. HAHA.
This year, for our family photos, we headed to Fallen Leaf Lake. Of course, the talented Courtney Aaron captured our sweet family once again.
The backdrop didn't disappoint. The weather was perfect, the leaves were turning, and the water was glass which made for an ideal backdrop.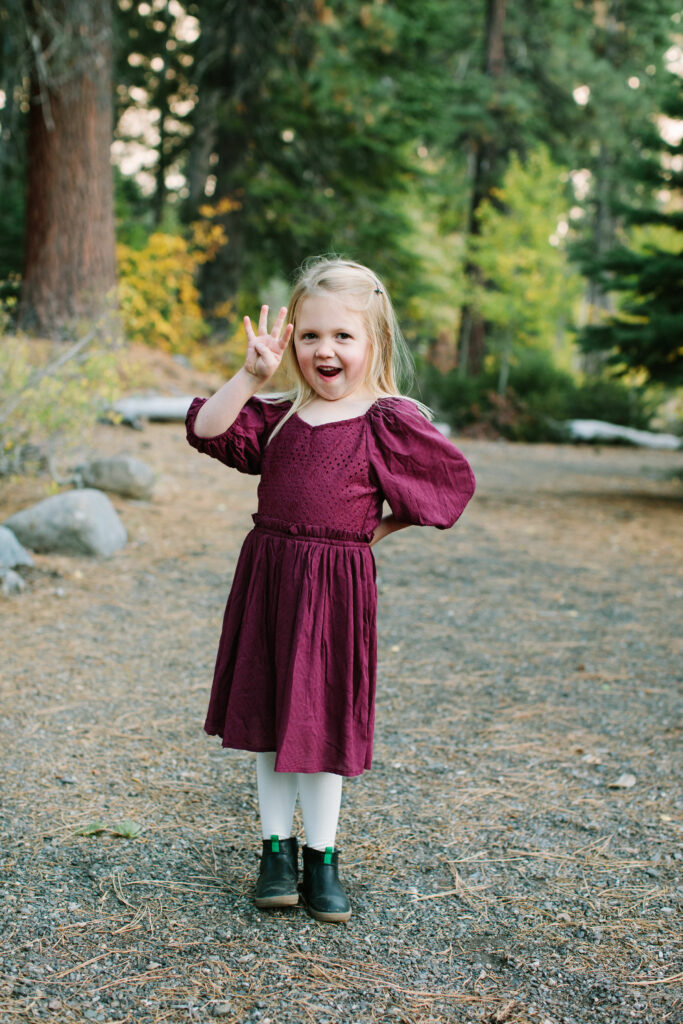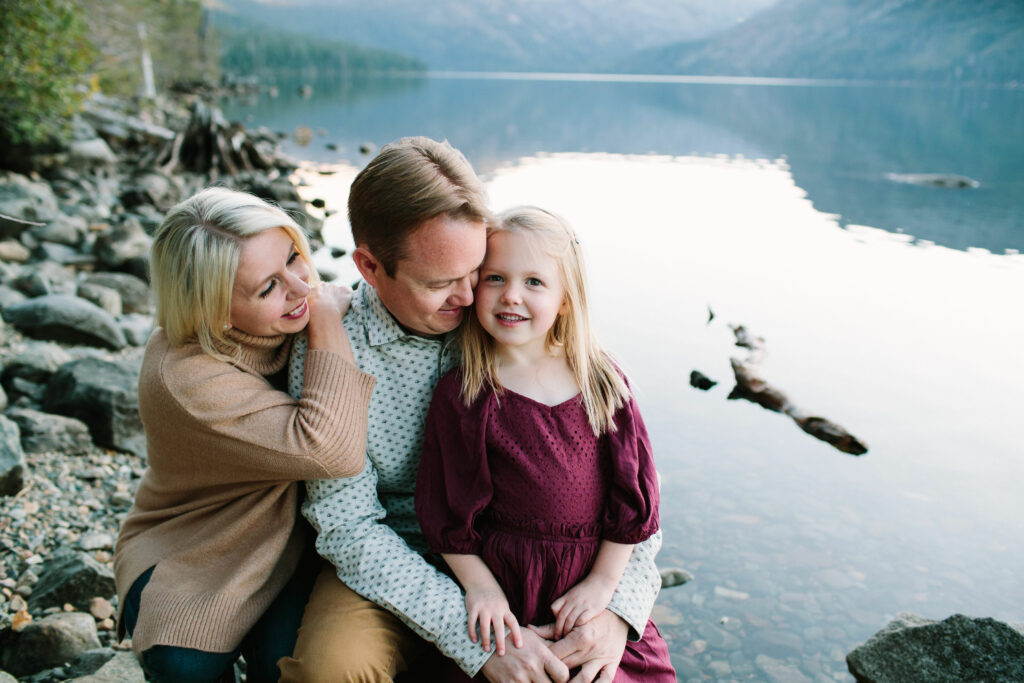 Honestly, I don't know how I can choose only one for Christmas cards. Yes, I haven't decided on a card layout from Minted yet. It's so hard. I do love this, this and this.
PSA: They are having a 15% off sale on all Holiday Cards through Tuesday, Nov. 19. (Code: MERRY19)
I've ordered our Christmas cards through Minted the last four years and they never disappoint.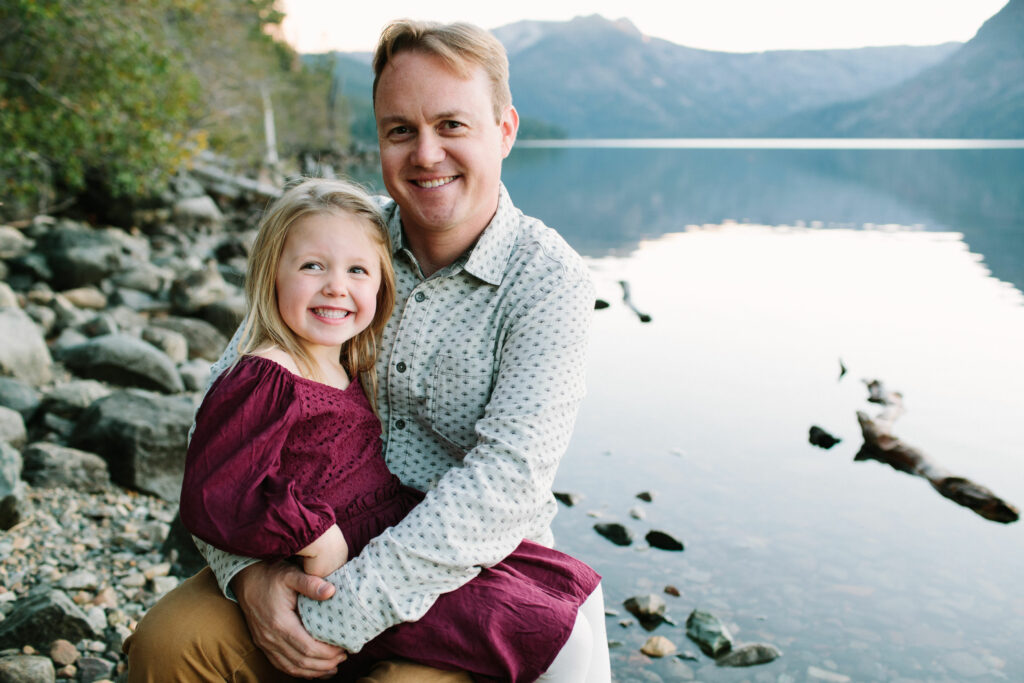 These two are my favorite.
When it comes to attire I wanted a cohesive look, but nothing too matchy-matchy. This year I went for a classic yet casual look. While I stressed more than I care to admit I think we nailed it.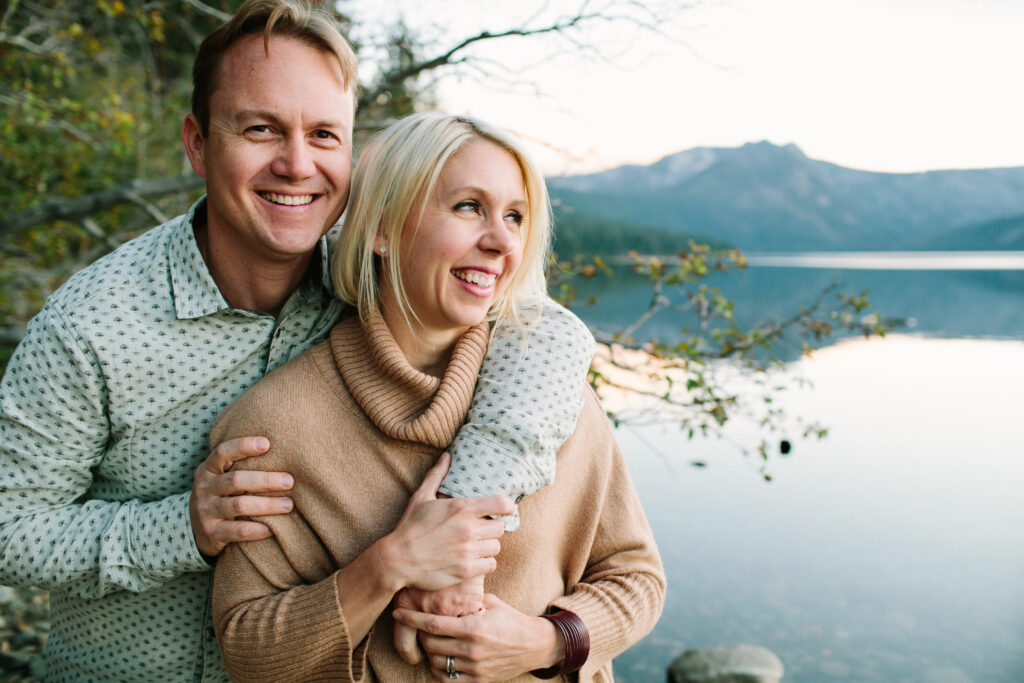 Do you take annual family photos? We missed a few years between Emerson's newborn photos and her turning 3. Oops.