Hey there stranger! Yeah, I tend to disappear from time to time, but know I still love you! While all the bloggers are worried about gift guides I'm just going to chat about all things Mexico. Hope you're ok with that. OK, good. Moving on…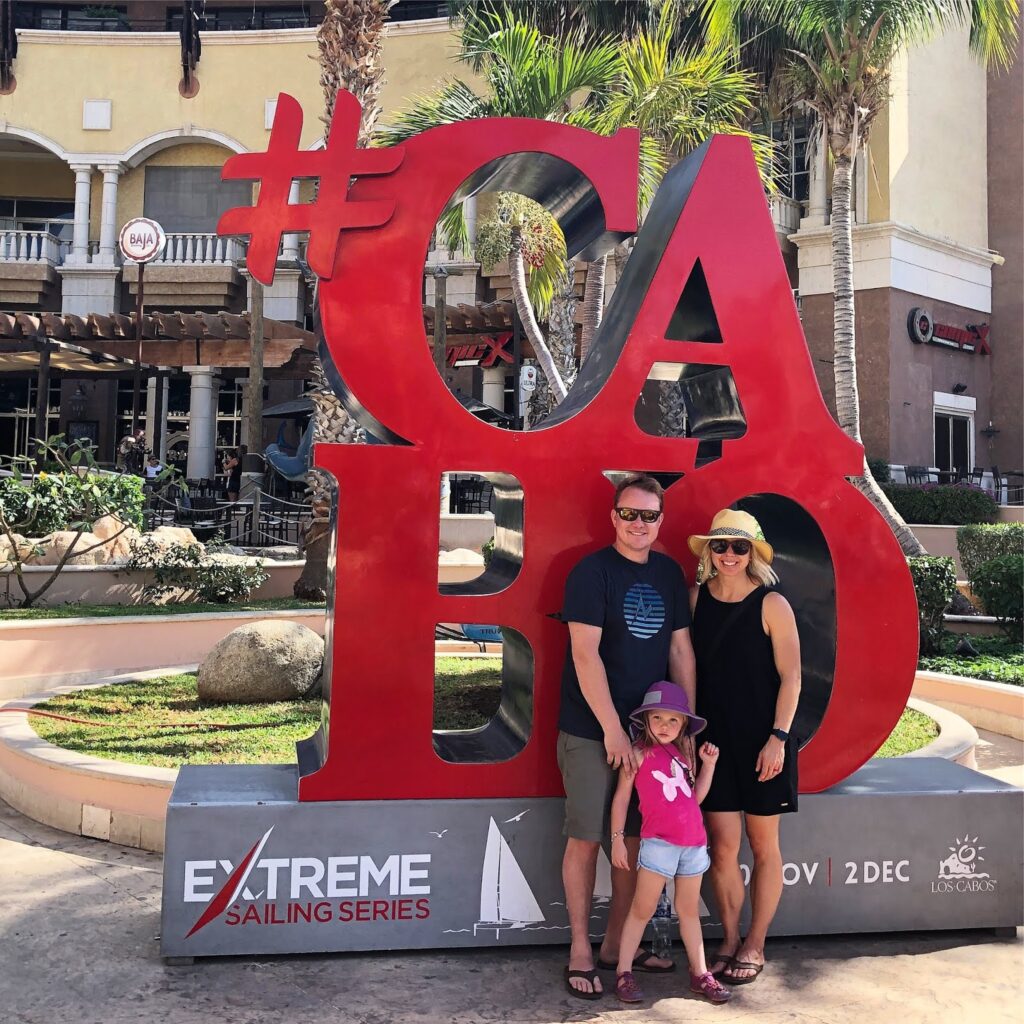 As you may or may not know, the three of us spent the week after Thanksgiving in Cabo San Lucas Mexico! The time away from life was much needed.
So here's the down and dirty recap.
We stayed at the Grand Fiesta Americana Los Cabos. The grounds were gorgeous, the views were priceless and the staff was beyond friendly. Oh, the food on site was pretty good too. They give you an option to do all inclusive or not. We opted not to do it.
While the resort had everything you could possibly need including an 18-hole golf course, a variety of pools, beach, and restaurants it was a little too remote for us. What I mean is it's located between Cabo San Lucas and Cabo San Jose. While both are a short taxi ride away fares can add up quickly at $25 a trip…
Needless to say, being with a toddler we didn't leave the resort too much.
We took full advantage of all the fresh fish tacos!
We even managed to get out on the water via a sunset cruise on the SunRider! Of course, 10 minutes prior to spotting 5 whales Emerson fell asleep in the boat! Either way, I highly recommend a SunRider tour. They do it right everytime!
We spent mornings walking on the beach and feeding the fish. The resort had a reef right off the beach and you could walk ankle deep and be surrounded by fish. They also had snorkel equipment to use, but Emerson is just a tad too young for that.
We got semi-dressed up for dinner every night. Their Mexican Fiesta is one of the best we've been too!
We walked around the Marina, watched someone pull a 189lb yellowfin off their boat and ate ceviche. Of course, we couldn't pass up a little shopping. The child had a blast with the vendors and the vendors were so good with her. She's a tough customer.
Traveling to Mexico with a toddler means A LOT of pool time! I'm not mad about it. Honestly, it was nice to just slow down.
Em is an amazing traveler and I can't wait for our next trip.
There you have it our relaxing week in Mexico. While I like to see the sites and be on the go sometimes it's nice just sitting back and relaxing.