Happy Monday!
It was an action packed weekend full of birthdays, kayaking, delicious treats and friends.
We kicked off summer Saturday by floating the Upper Truckee River for a friends birthday. Our crew was nearly 30 people deep. Wonder what that looks like…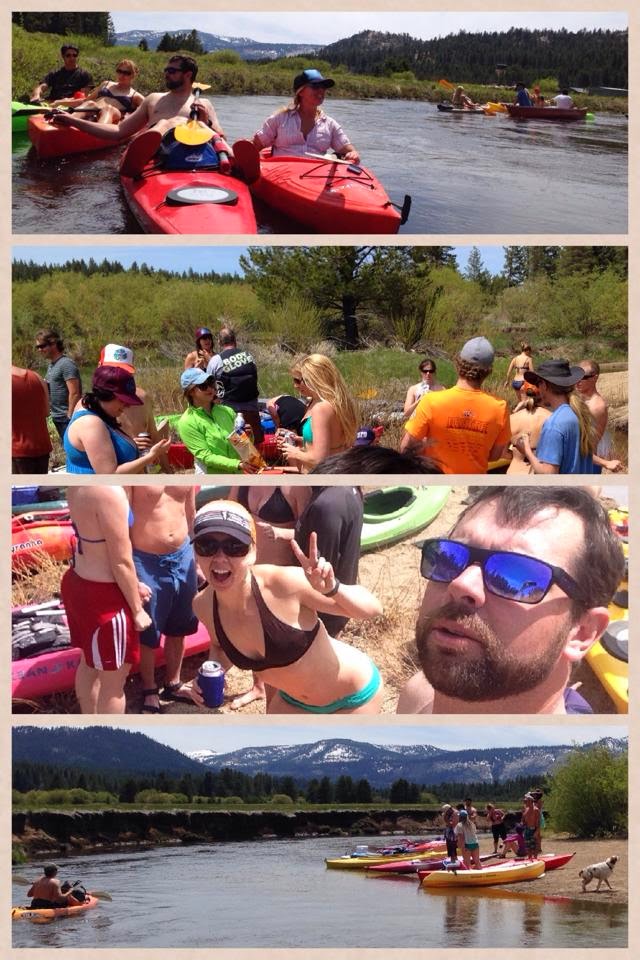 Curiosity of my friend Michelle!
Me and my girl cruising down the river in our pink kayak.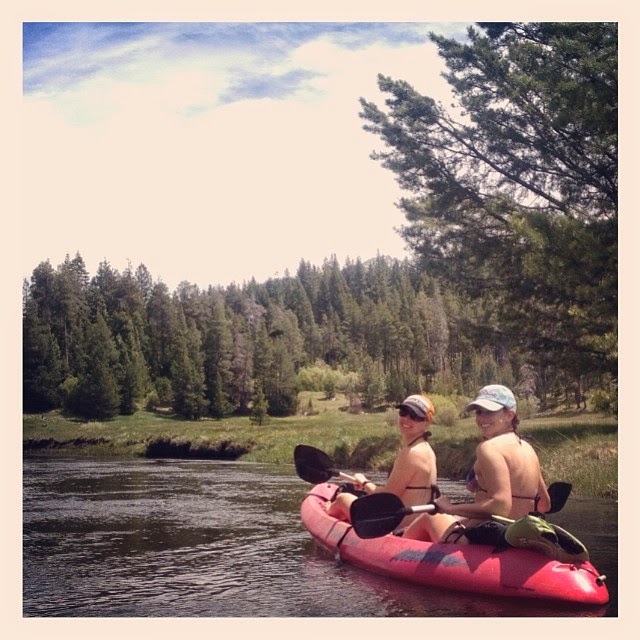 Via my girlfriend Danae!
Maxing and relaxing on river. I busted out my
Columbia powerdrain shoes
and they never disappoint. Best water shoes ever! (Legs for Days)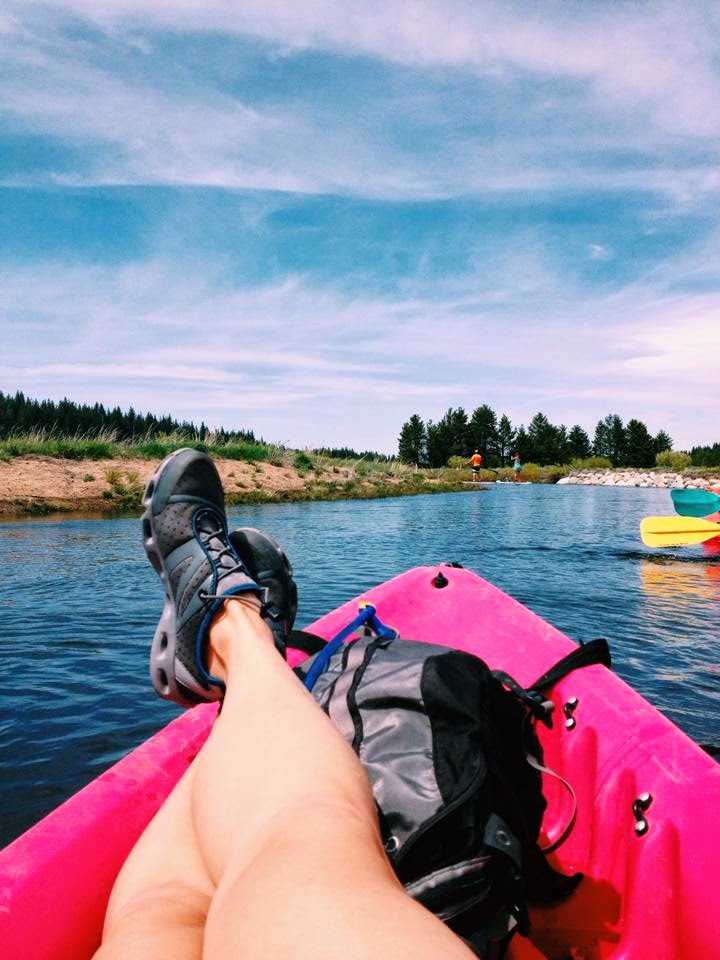 With the birthday girl before setting off.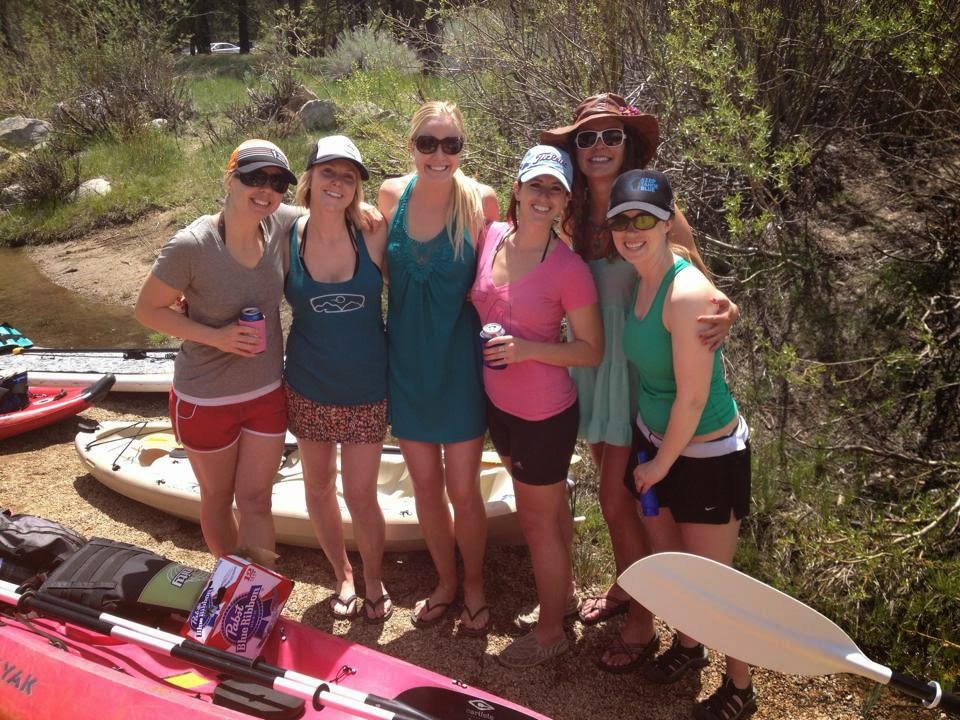 The views in Tahoe just never get old. I'm lucky enough to call this home!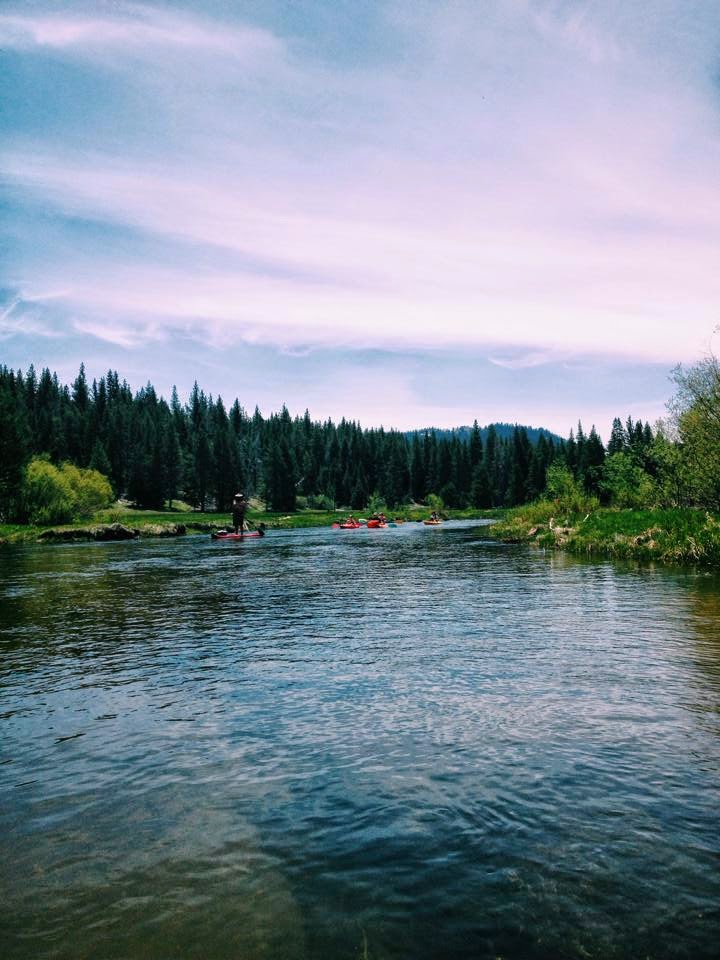 After floating for a few hours we headed over to another friends house to celebrate her 30th Birthday! Man we're getting old. I made some unreal
Blueberry Maple Cinnamon ice cream
.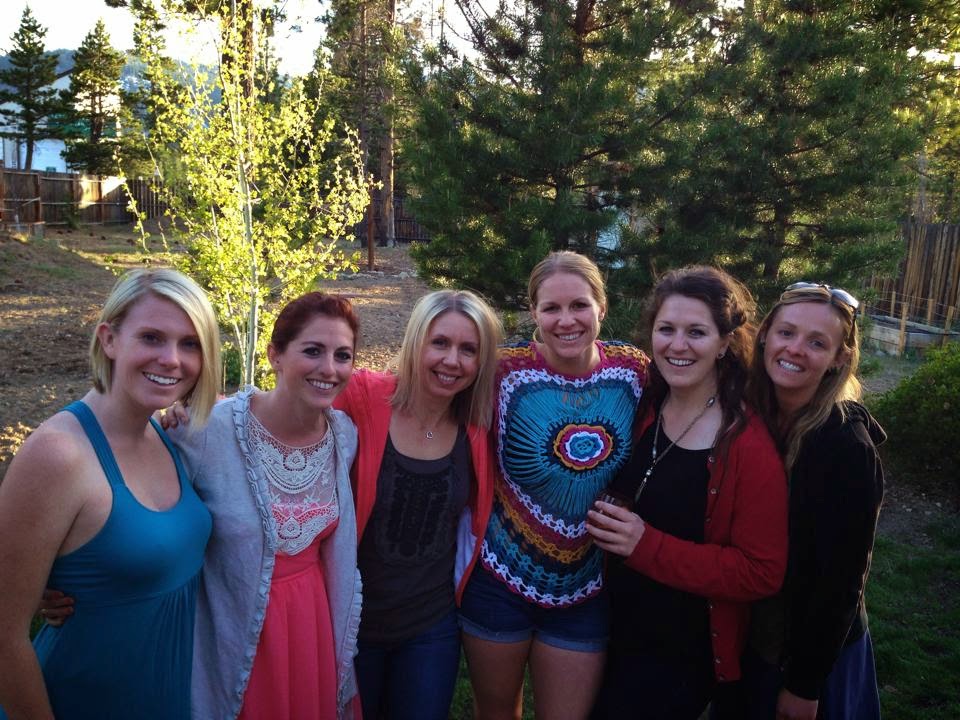 Needless to say I crashed hard Saturday night. Sunday was a bit more mellow. After sleeping in till 7:30 a.m. (yes, you read that correctly) I headed to Reno. I won't bore you with errand details, but I did swing by the local Whole Foods for some tasty treats! Lucky me
Northern California's Whole Foods Market hooked it up. Details coming soon! But I'm currently growing alfalfa sprouts!
The hubby and I wrapped up the weekend with a quick run to the nursery. Our garden is looking good. Well in the front yard at least.