Disclaimer: I received the below mentioned products through my partnership with Fit Approach. However, all thoughts and opinion are 100% my own.


Over the last few years monthly box subscriptions have flooded the market and our options are endless. You can find a box for anything — from beauty goods, to clothes, to snack packs and even full meals!


Like many americans I've tried my fair share of monthly box subscriptions. While some months and boxes are better than others I've been able to test out a wide range of new products. Naturally when given the oppurtunity to try Bulu Box I jumped at the chance.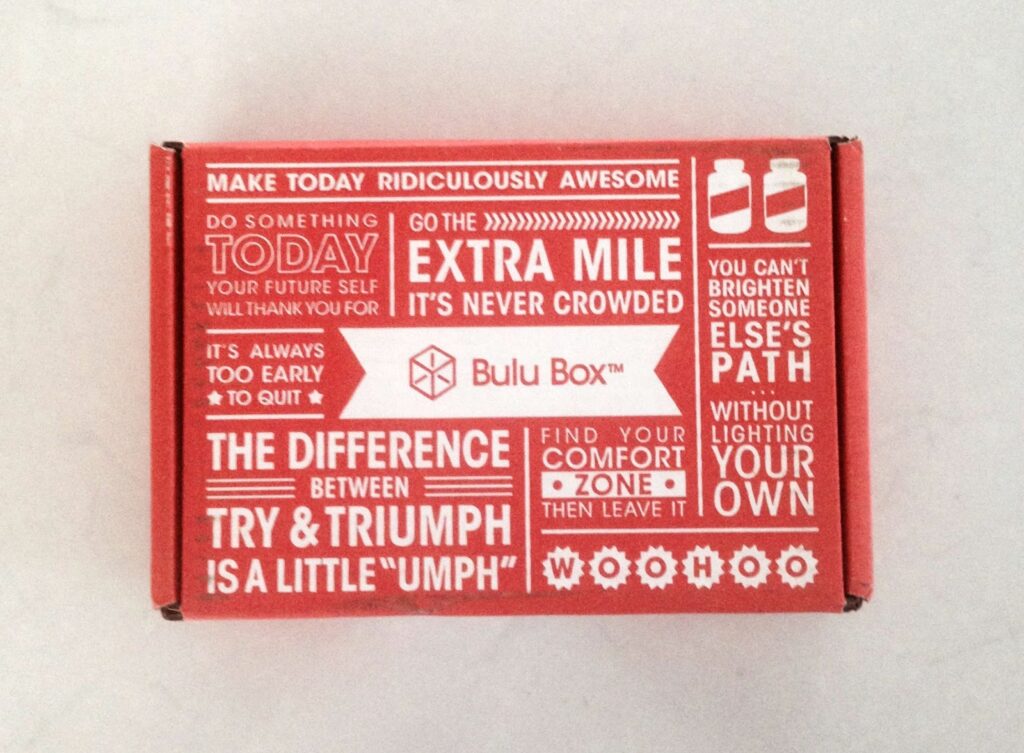 What is Bulu Box? Bulu Box is the first health, nutrition and weight loss discovery box designed to help you feel your best. Each month, you'll get a custom box filled with a new mix of 4 to 5 premium samples from top brands to try. Every sample is sufficient enough to decide if the product is right for you. Of course, shipping is always free and you can cancel anytime. Share your thoughts about each product in our sample surveys and you can earn 50+ Rewards Points (that's $5!) each month! Use your points to purchase your new favorites in full size at BuluBox.com! Here you'll also get expert tips, tricks and a supportive community of Bulugans just like you! Join the discovery and find a healthier you!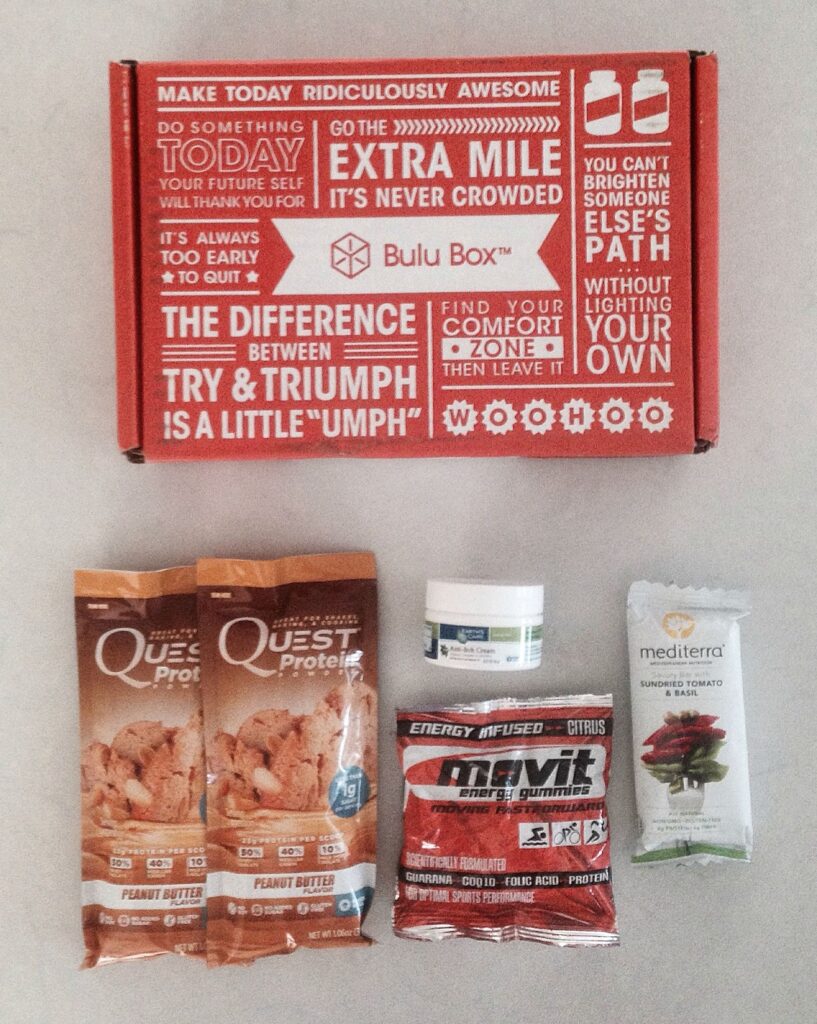 Overall,
I the amount of products I received was worth the cost of the box. Not to mention,
the box was worth it solely for two samples of Quest Nutrition protein powder — love Quest! Otherwise, I was underwhelmed by the remaining products. The Mediterra bar was ok, but I do not plan on purchasing this bar in the near future. I do enjoy energy gummies on race day so I'm saving these for another day. Regarding the remaining two products (one not pictured) I have no need for them and plan on giving them away to someone who will use the product.
Before completely
ruling out Bulu Box I would be willing to give it a few more months. Like I mentioned before some months are better than others when it comes to subscription boxes.
Want to try Bulu Box for yourself? Lucky you Bulu Box is offers readers
50% off a 3-month subscription
when you
use
SWEATPINK
. To start you discounted
subscription, purchase your monthly box HERE and don't forget to use
SWEATPINK
at
checkout.
Have you tried Bulu Box? I would love to hear your thoughts.