As much as I love planning, prepping, and cooking, sometimes I don't want to think about it. However, that doesn't mean my family has to live off takeout or frozen meals. When I'm not feeling motivated to plan, I can turn to The Ultimate Meal Prep Cookbook from America's Test Kitchen. Whether I follow one of the 25 weekly plans exactly or pull a few meals from various weeks, I know we're going to eat well.
This isn't your cook once and reheat style meal prep cookbook and that's exactly why I love it. I prefer the prep a few things and cook as needed style meal prep. Use the book as a guide and prep as much or as little as you need. That's the beauty about cooking and cookbooks!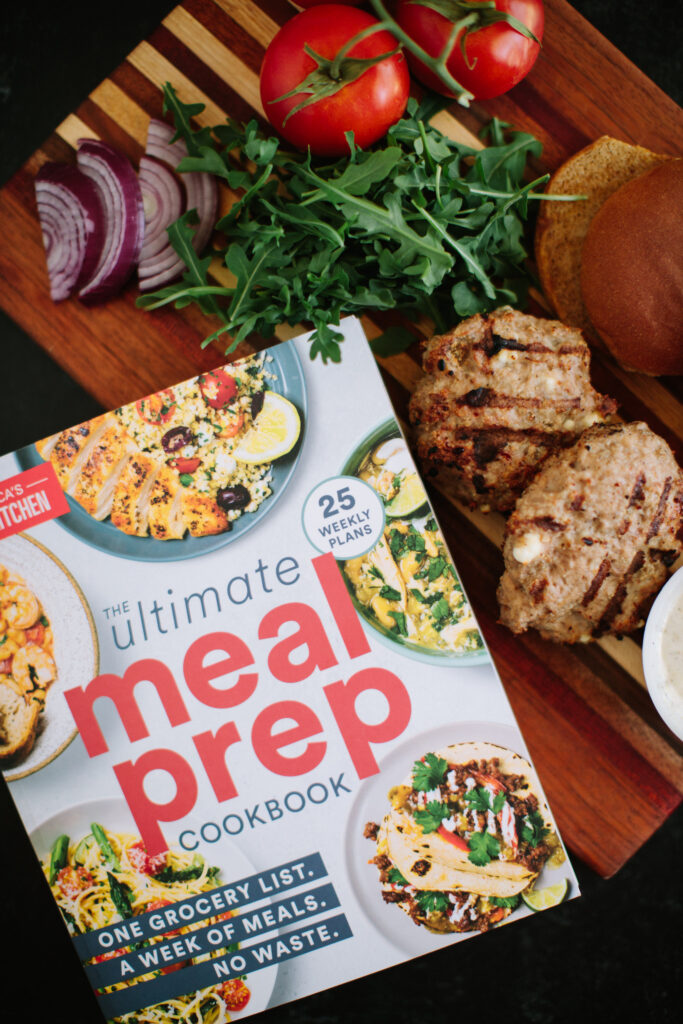 Short shopping lists are provided to help grocery shopping.
There are numerous prep-ahead and make-ahead options to help you cook when it's convenient.
Quick and simple meals! No need to spend hours in the kitchen.
Creative and fresh ingredients throughout the week.
Helps limit food waste, which saves you money over time!
30 pantry friendly recipes to save the day when life gets CRAY!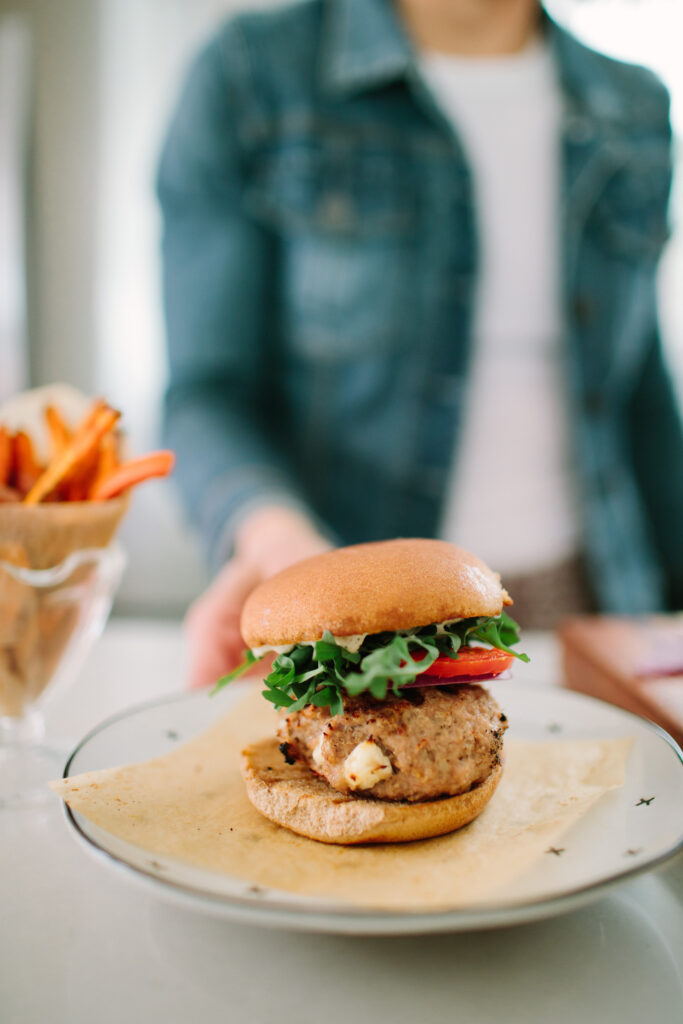 Over the last month, I've cooked several meals from The Ultimate Meal Prep Cookbook and have loved every dish. A simple meal that would be a crowd-pleaser at your next BBQ is the Skillet Turkey Burger. Although I must confess, we grilled them! I served these burgers to my family with a side of sweet potato fries. My beef-loving husbands even said I could make them again! That's how I know I'm winning.
These burgers were moist, packed with flavor, and were just as good the second day! The recipe called for panko bread crumbs which I didn't have. So I made my own with gluten-free brown rice cereal. I used half of the recommended amount of mayo since I was topping the burgers with a lemon pepper aioli sauce! We enjoyed the burgers on brioche buns with fresh arugula, sliced tomatoes, and red onions. They paired perfectly with sweet potato fries and Good Food For Good ketchup! We're dippers!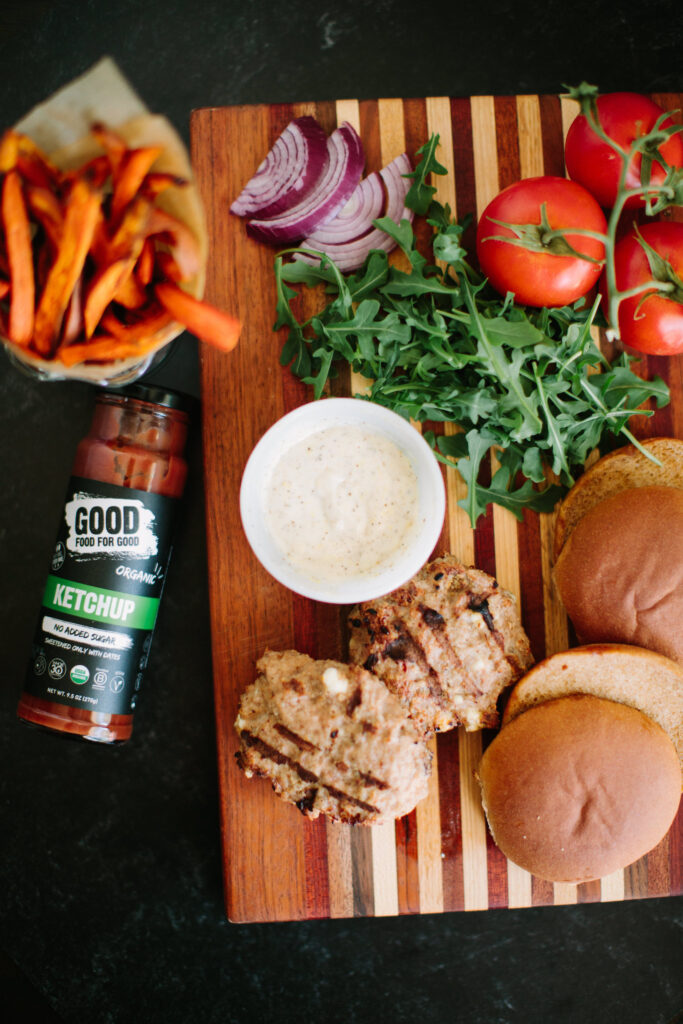 Why I love this cookbook? Quick, easy and delicious meals you can make ahead or as the week goes on. Plus, you can't go wrong with any cookbook from America's Test Kitchen.
Grilled and glazed pork chops
Cod baked in foil with leeks & carrots
One-pan roast chicken breast
Herb-Poached Salmon
Spicy peanut rice noodles with Shrimp
I received a free copy of The Ultimate Meal Prep Cookbook for review. Per usual all opinions are my own and I only share items I truly love and use.