Hi, Hey, Hello!
I know it's the weekend and I hope you're having a blast, but I decided I couldn't wait until Monday to share my latest Stitch Fix Box! Plus, I need your help. My stylist nailed it and I want to keep everything… People this has NEVER happen. I'm not going to lie, but I typically send everything back! Yup, I've only ever kept one piece. However, when Stitch Fix said they would waive my $20 styling fee I said what the heck. Boy am I glad I did.
So let's dive right in.
Kut From the Kloth Callie Denim Jacket | $78
First things first I requested a denim jacket. I've wanted one for awhile and figured I should just ask. Lucky me there was a denim Jacket in my box. The fit is amazing and it has the perfect stretch to denim ratio. The price is on point with what you would find at Nordstrom (see here, here, and here). Bottom line it's a great basic and fits great! Verdict: KEEP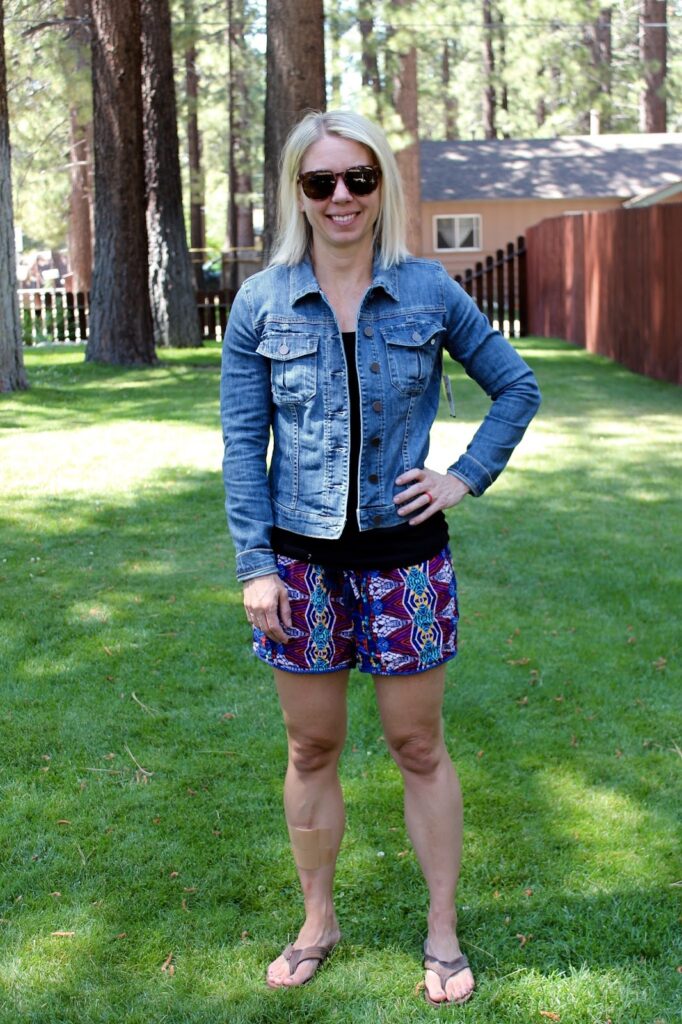 Collective Concepts Niara Dress | $78
When I pulled this dress out of the box I thought no way. Gold stripes…come on. Then I put it on and it felt amazing. It's doesn't look too bad either. I could see myself pairing it with a pair of booties. Here's the thing it's dry clean only! I'm a low maintenance kind of gal and I just don't know if I should buy it. Verdict: On the fence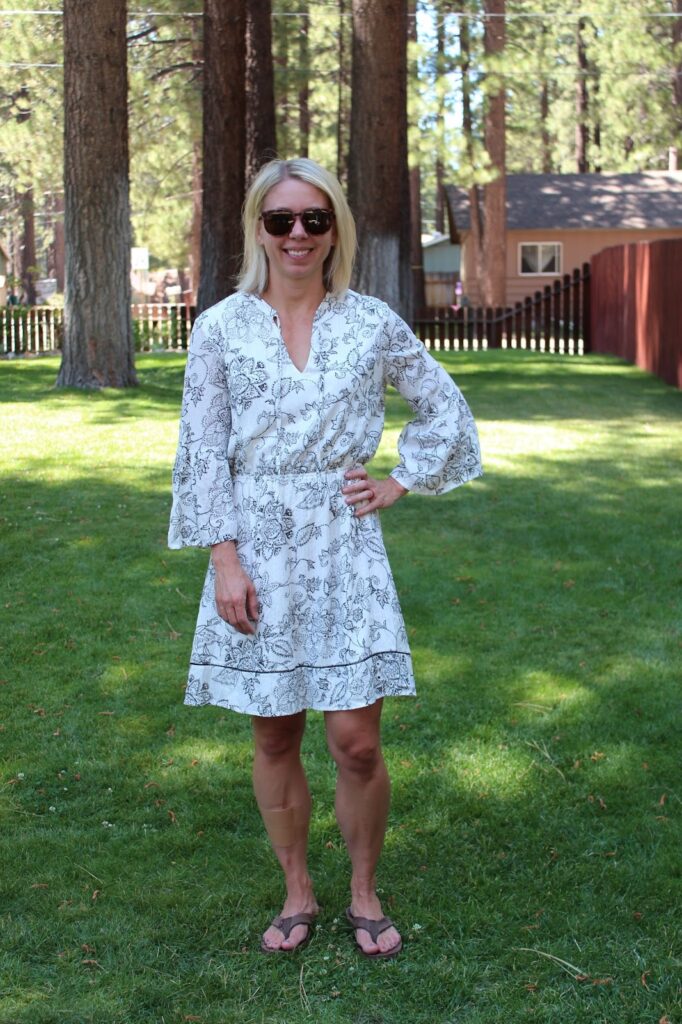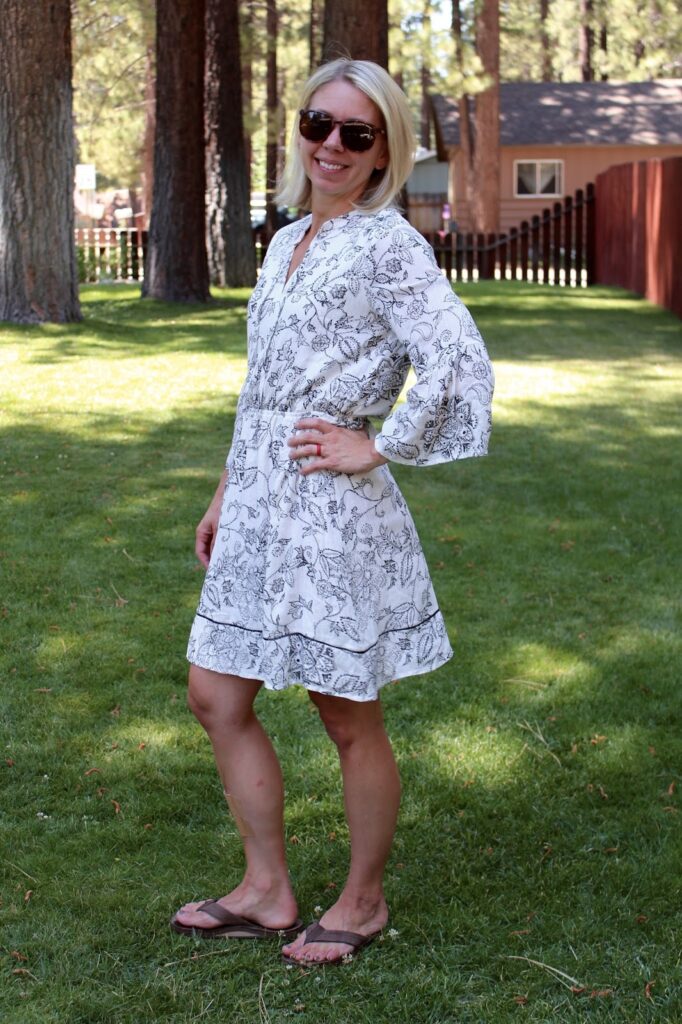 Laila Jayde Taranto Button Back knit Top | $58
Oh how I love a good striped top. This top is amazing. The right length, color, fit and extra detail on the back. The dilemma — is it worth $58? Verdict: On the fence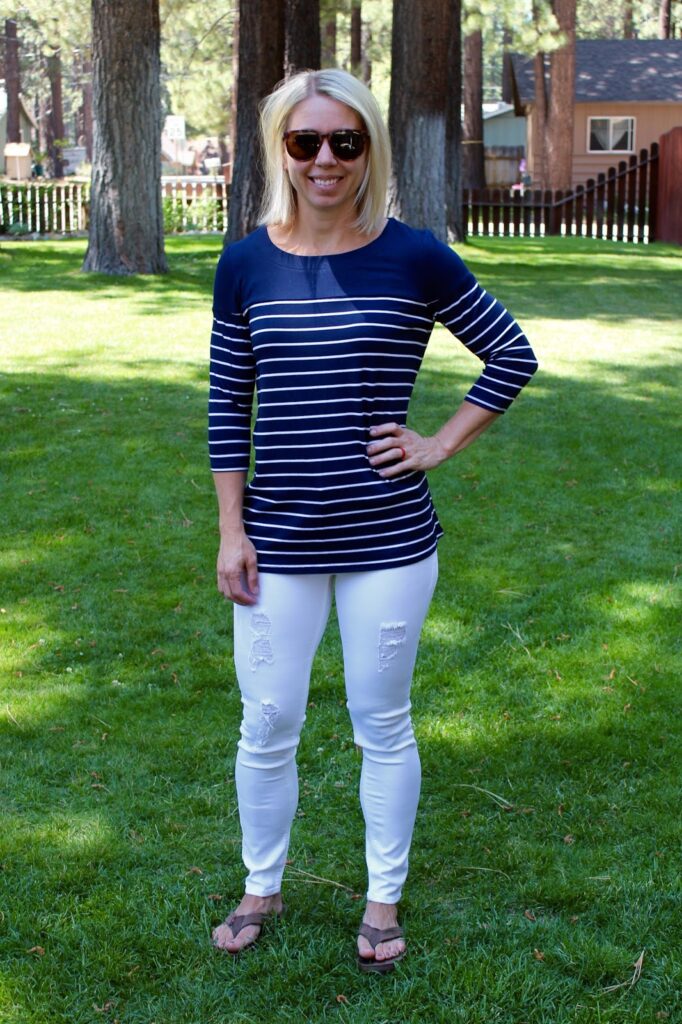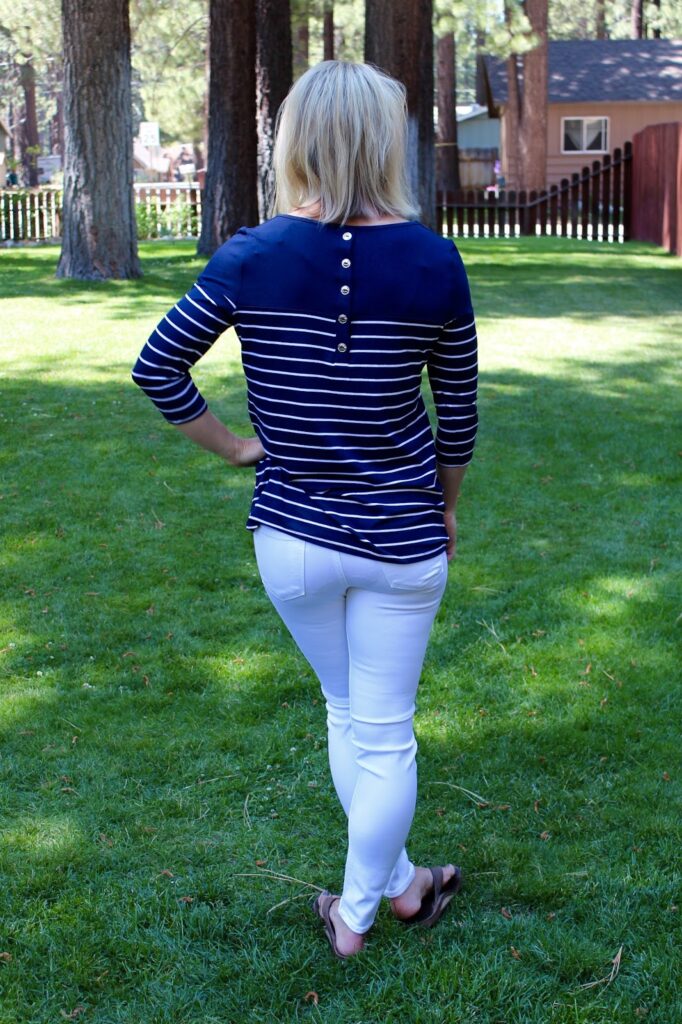 Just Black Channing Distressed Skinny Jean | $78
Another item I specifically requested was a pair of white jeans. Again, I've really wanted a pair. These fit like a glove and are super soft. They are more of a stretchy jean verse true jean. While I loved these I'm sending them back because they are just a tad too see through. Verdict: RETURNED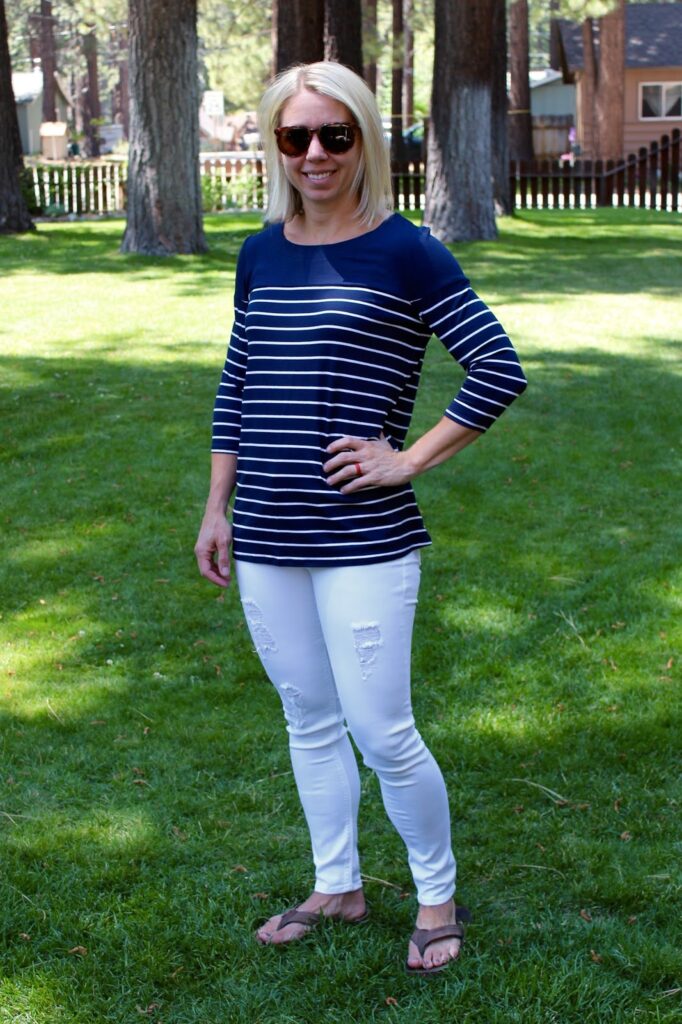 Daniel Rain Abram Eyelet Back Detail Top | $64
While I didn't love this top when I pulled it out of the box I loved it on. Paired with jeans or shorts this number is perfect for any backyard BBQ. Sadly it's hand wash only and mama doesn't have time for that. Verdict: RETURNED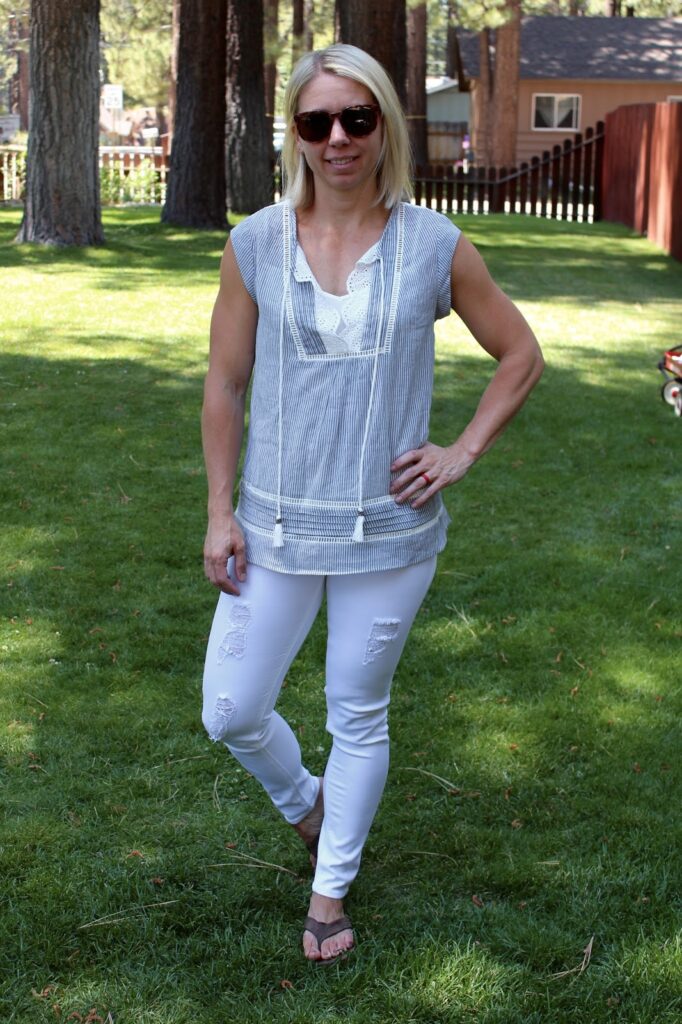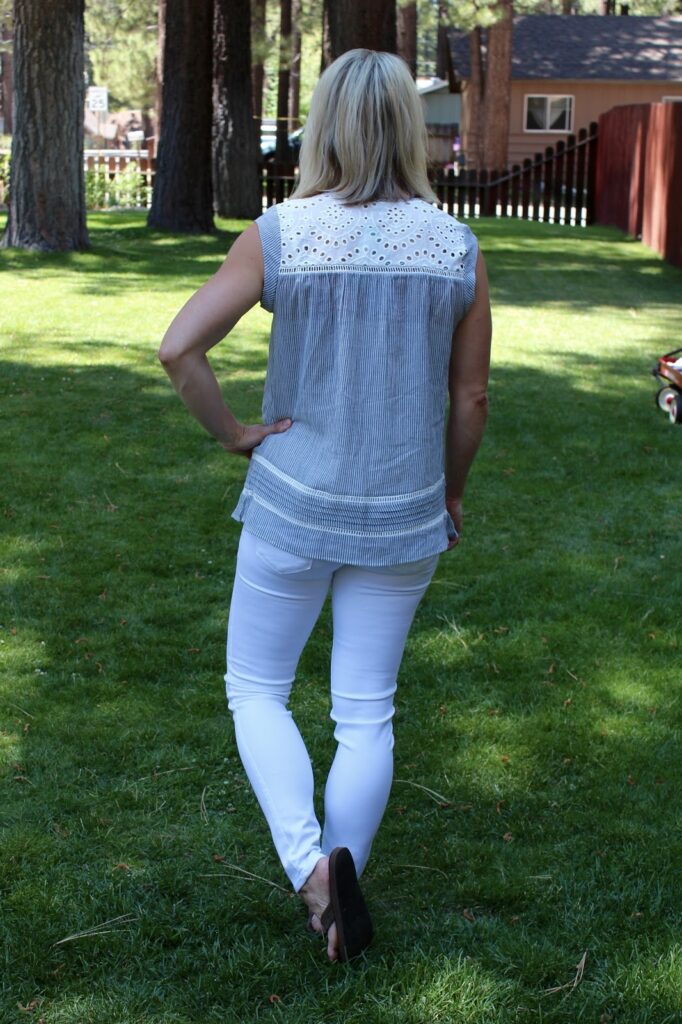 What do you think? What would you keep /return?