Hello, fellow fitness enthusiast and lover of activewear! When was the last time you walked into a DICK'S Sporting Goods store? Yeah, I'm right there with you. I recently was asked to partner with them and I said what the heck I love activewear. Boy am I glad I did. I was pleasantly surprised to find so many of the brands I love for awesome prices. You know I love a good deal. So when I find a good deal on activewear I feel like I hit the jackpot. HA.
With extended store hours, great deals and promotions, plus a variety of ways to shop, DICK'S is the perfect place to find the "Gift that Matters" for the athletes and outdoor enthusiasts on your holiday shopping list this season.
Anyway, here are the best cozy gifts I found at DICK'S Sporting Goods store.
All the Socks
Seriously Yaktrax Cabin Socks are the coziest socks you'll ever buy. They are currently on BOGO! Additionally when my favorite Nike Women's Dri-FIT Graphic No Show Tab Socks socks are on sale I can't help, but snag a few 3-packs. I always laugh that they are labeled L/R.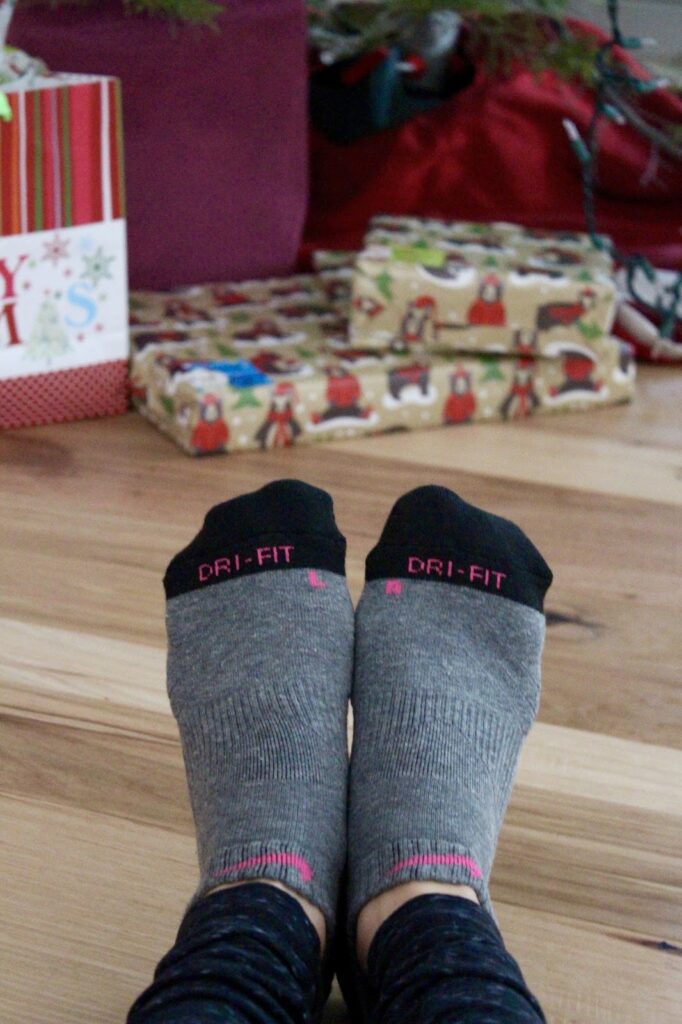 CALIA by Carrie Underwood Gear
Yup, I'm a fan of her personally and CALIA gear, which by the way is exclusive to
DICK'S Sporting Goods
. CALIA offers women an array of fun leggings, sports bras, layers and accessories. Pro Tip: Wait for a sale to pick up a piece or two as they are on the pricer end. How cute is this VEST!
Layers, Layers and more Layers
You name it I have it, bought it for someone or am eying it! Living in Tahoe we need all the layers when we go outside, snowboarding, working out, etc. Since our Crossfit 'box' can be a little cold during winter months I picked up a new Under Amour long sleeve.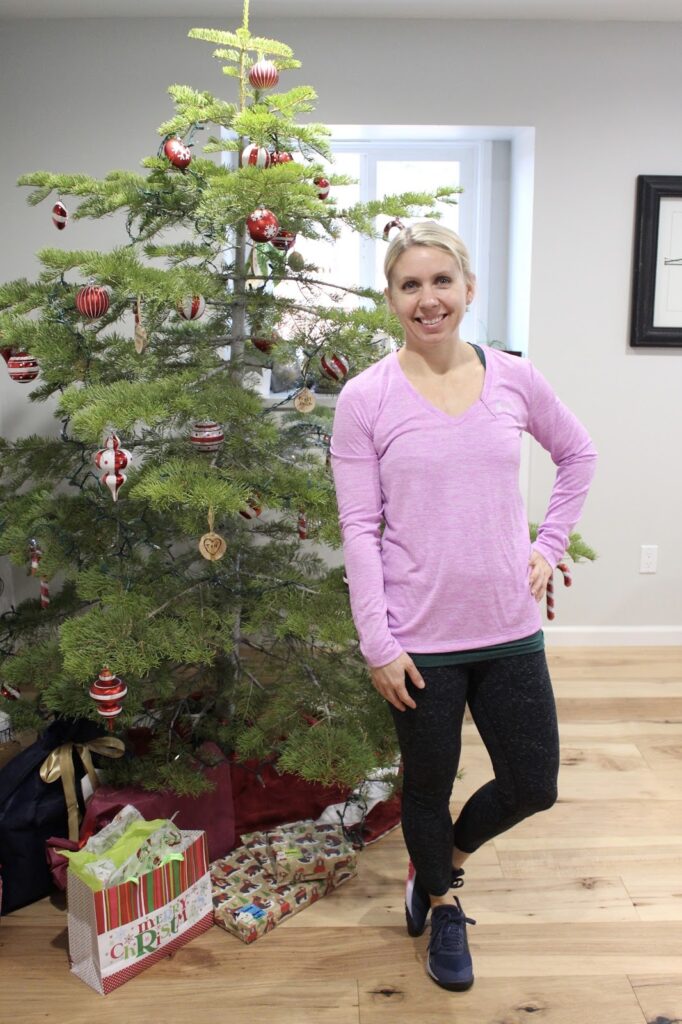 Hydroflask
Only the best water bottle on the market [IMO]. Any fitness enthusiast will love this gift. Aside from it keeping water cold it will also keeps your beverage hot up to 24 hours! Yes, the beloved Hydroflask pulls double duty!
Gloves, Scarfs, Beanies
When you live in the mountain you can never have enough options. Every year for Christmas Santa leaves Nick a North Face beanie in his socking. DICK'S Sporting Goods has a number of options to cover the entire family!
While DICK'S Sporting Goods carries so many other awesome gift options I hope these options will keep your family cozy this winter! Now through the holiday season, DICK'S Sporting Goods will offer free shipping on online orders, with no minimum purchase required. Oversized or overweight items will still be subject to a surcharge.
There is also an opportunity for those who shop at DICK'S Sporting Goods to help the company combat the youth sports funding crisis across America by making a very small purchase.
Sports Matter:
While shopping at DICK'S, you can also help save youth sports by purchasing Sports Matter green shoe laces. Two dollars of each purchase will be donated to the DICK'S Foundation to support young athletes across the country.
You can learn more about the Sports Matter program HERE.
_________________________________________________________________________________
As part of my review and Partnership with Linqia, DICK'S Sporting Goods is kindly offering one lucky reader a chance to win a $25 gift card!
Prize: (1) $25 DICK'S Sporting Goods
To Enter: Please use the Rafflecopter widget below to enter (it might take a second to load, but it should eventually pop up below this paragraph). The contest runs until December 21st, 2016 at 11:59 PM PST. I will notify the winner directly on December 22nd, 2017. Entrants must be residents of the US and 18+ only. Winner will be randomly selected from comments on this blog post.
Please note, only entries via Rafflecopter will be eligible to win. Thank you and good luck!