Over the weekend I had the opportunity to attend the Lake Tahoe Spartan beast and ultra beast! While I didn't run the course I know the terrain at Squaw Valley and know it's far from easy. The grueling 16+ miles, obstacles and elevation gain all while at altitude isn't for the meek.
Congratulations to all the participates.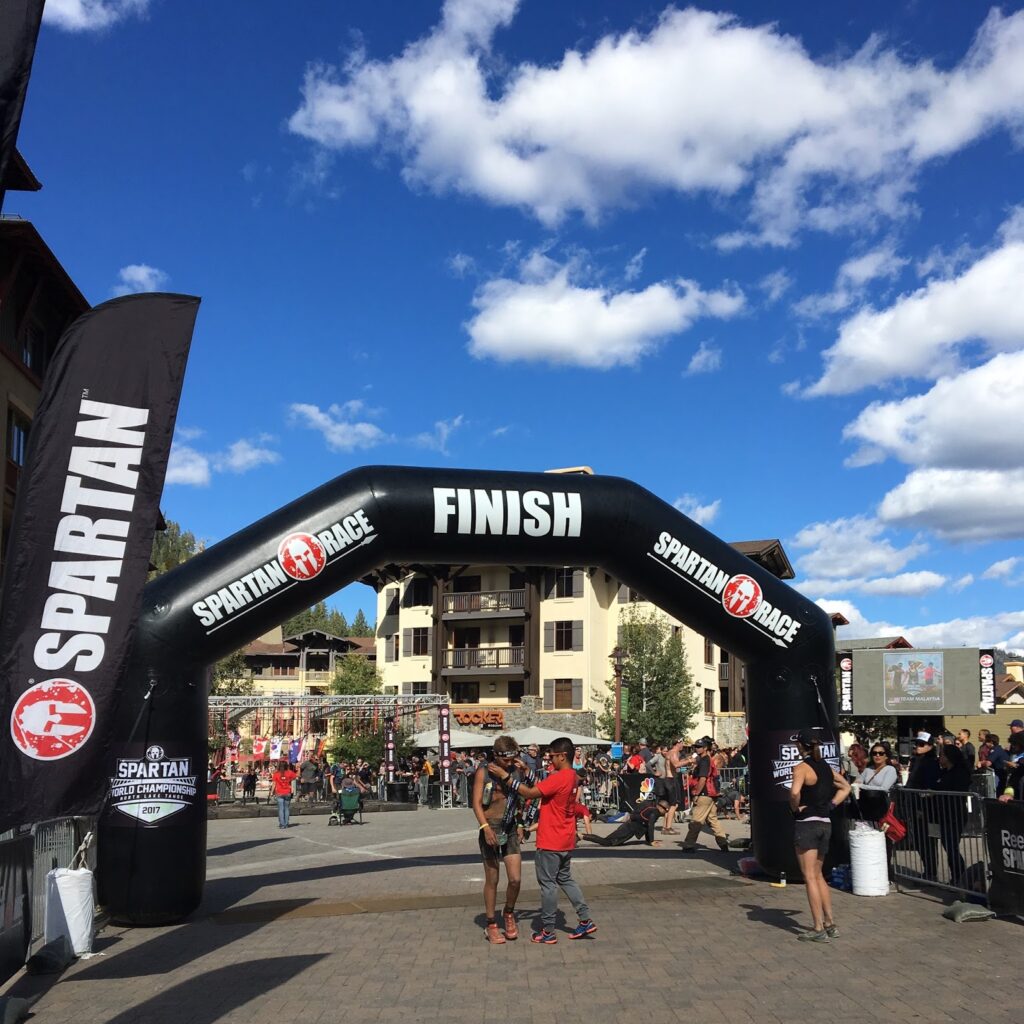 So what was I doing there? I was collaborating with Eat the Bear, a sports nutrition-based lifestyle business, providing clean and lean supplements to support pure achievement. They currently have the best whey protein on the market (IMO).
Eat The Bear is an up and coming Sports Nutrition and Lifestyle Brand. Who believes in overcoming obstacles and pushing through life's challenges. They offer athletes, fitness enthusiasts and the like various products such as proteins, aminos, preworkout and multivitamins. Like myself ETB believes in healthy, simple ingredients with no added fillers. They also believe you can have your cake and eat it too. Hello, MACROS!
You could say I'm living the ETB lifestyle by overcoming obstacles and pushing my fitness boundaries. You might recall I've had not one, but two heart surgeries in my life. My doctor always said I couldn't do xyz, but look at what I've accomplished mentally and physically.
I'm comfortable taking products like ETB, because they are so clean. Plus, the chocolate peanut flavor is on point.
Anyway, I spent last Saturday helping spread the word.
It's your lucky day because Eat the Bear is giving away two Spartan Race passes!
What are you waiting for enter below for a chance to win.
_________________________________________________________________________________
As part of my collaboration, Eat the Bear is kindly offering TWO lucky readers a chance to win a (1) Spartan Race pass good through July 2018 !
Prize: (2) Spartan Race Passes — These are online coupon codes. These codes can be used to purchase pass at Spartan.com and redeemed from now through July 2018. (Total value of passes $600)
To Enter: Please use the Rafflecopter widget below to enter (it might take a second to load, but it should eventually pop up below this paragraph).
This giveaway is available in for US residents 18 years or older. Eat the Bear will provide codes directly to winners. Please note, only entries via Rafflecopter will be eligible to win. Thank you and good luck!