As a nutrition coach, my goal is for every client to be successful. So here we are Tips for Success from Your Nutrition Coach. First and foremost, to make the most of any nutrition coaching program, you should always be honest with yourself and your coach.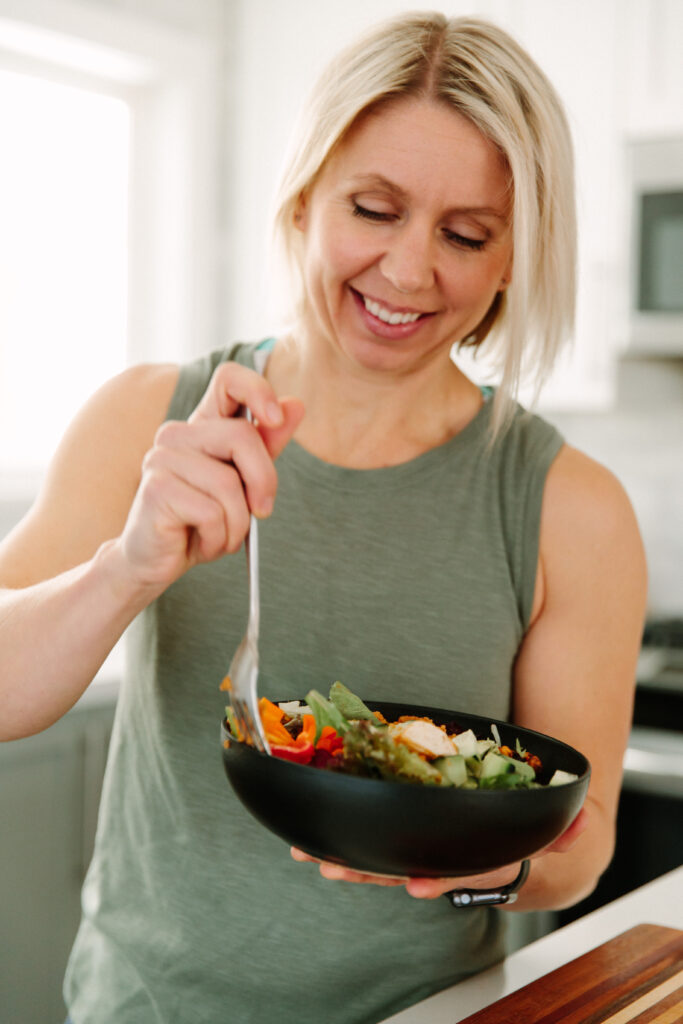 Tips For Success
PRE-LOG YOUR FOOD
The key to success is to enter your food into MFP and adjust the amounts to match your targets BEFORE you eat. By doing this, you essentially create a food roadmap. Do you have to eat exactly what you planned for? No. However, you're more likely to hit your numbers successfully and see results over time when you plan ahead.
HOW TO HIT YOUR PROTEIN GOAL
Most people struggle to hit their protein budget when first starting out. That's ok. Over time it will become easier. I suggest dividing your grams of protein by the number of meals you would like to eat. For example, you have 100g of protein per day and you would like to have 3 meals and two snacks 100g/4 = 25g per meal then 25g/2=12.5g per snack.
SNACKS THAT COUNT
Beef or Turkey jerky (high protein – watch the fat and carb levels)
Hummus + all the veggies (fat, carbs, and a little protein)
Nonfat Greek yogurt + berries (carbs and protein)
Deli meat roll-ups (romaine lettuce, deli meat, hummus, tomatoes)
Rice cakes with deli meat and/or one serving of Laughing Cow cheese
CHOOSE FOODS FOR OPTIMAL RESULTS
Choose minimally processed foods for best results. Prepare your food in bulk and pull from those sources to create meals. In your first weeks especially, stick to a couple protein, carb, and fat sources to keep things simple. For foods that are prepackaged or processed, look at the macros (carb, fat, and protein) to make smart decisions. For example, Bolthouse Farms dressings are macro friendly and very tasty.
WATER
Our goal here is to drink enough water to keep your body hydrated and processing efficiently. The general rule is to divide your weight in half and drink that in ounces of water. For example, if you weigh 150 pounds, you should be drinking 75 ounces of water in a day. Grab a water bottle and figure out how many of those you need to drink in a day. If your water bottle is 20 ounces then you'll need to drink four of those to hit your water goal with the above weight example. 
Week one is always the hardest. It comes with the biggest learning curve. Each week gets easier with time. As you head into week two, I can promise you, it only gets easier. After your first week, you should be more comfortable with weighing and tracking meals. However, I suggest continuing to keep things simple and get creative when comfortable. Don't be afraid to use leftover veggies in a salad or breakfast scramble. For instance, below is an example of a go-to egg scramble. Sometimes I even pair it with a side of berries.
Quick & Easy Egg Scramble
138g Egg Whites
50g Spinach
100g Potatoes
30g Avocado
28g Salsa
5g Feta
Salt + Pepper to taste
Want to work together? Sign up HERE.