Let's be real, we're not getting any younger. If you haven't already it's time to dial in your beauty regimen. Recently, I've been evaluating the beauty products I use and replacing not so good products with better options. I care about what I eat so why wouldn't I can about the products I'm putting on my body.
Yeah, you're probably thinking the all natural products don't work, but guess what they do! You just have to find the right products for you. I'm barely scratching the surface today, but don't expect it to stop here. My goal is to continue to share cleaner beauty products I love as I find them.
Here's my challenge to you. Over the next month try to replace 3 to 5 beauty products with better options. Are you up to the challenge?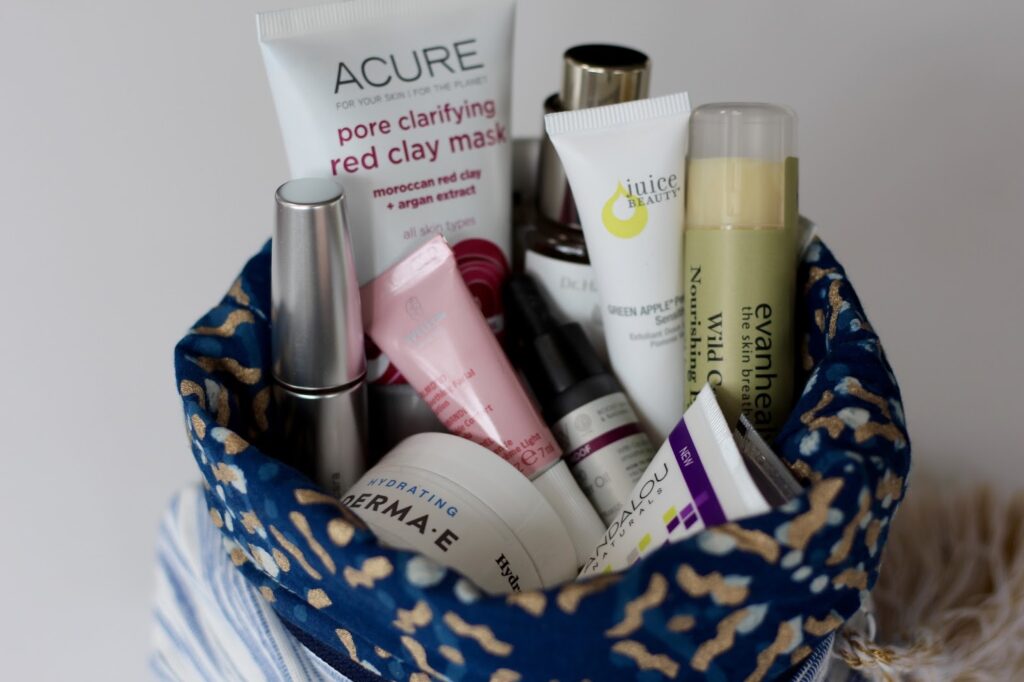 MY 5 FAVORITE NATURAL BEAUTY PRODUCTS
evanhealy Wild Carrot Nourishing Eye Balm c/o
All eye cream should come in stick/balm form. I seriously was hooked from the first try. It smells so good and glides right on. Knowing it's all natural just in case I get a little in my eye gives me peace of mind. I never thought I really needed eye cream until I had a kid and started a business…. yeah you know what I'm talking about. And no I don't use concealer. Actually I barely wear makeup!

Origins Make A Difference Plus+ Rejuvenating moisturizer
This moisturizer is meant for oily skin, but I love it because it's super hydrating without being oily. It pulls double duty acting as a day and night cream! Yes, please. Less is more.
BeautyCounter No. 3 Balancing Facial Mask (aka Charcoal Mask)
My sister swears by their products and my mom hooked me up with the charcoal cleansing bar and mask and now I'm hooked. After a few weeks of regular use I've noticed my skin not only feels smoother, but looks more even-toned. I can't wait to see the results after a few months.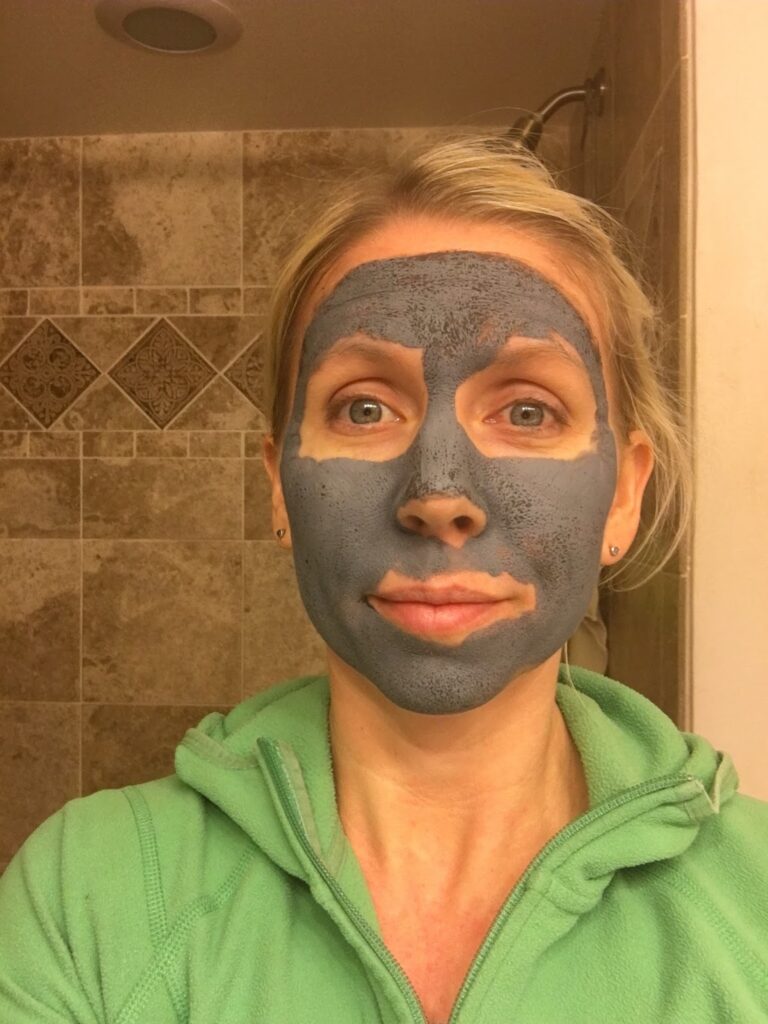 Whole Foods Dry Skin Hand Cream Peony, Mint & Blackberry c/o
I have really dry hands. It's probably from washing them a hundred times a day, living in Tahoe or from the chalk at the gym. Either way my hands need a little extra love. The hand cream not only works amazingly without leaving you feeling greasy, but it smells so good!
cocokind Lip Balm
The only lip balm you'll ever want to buy again! It's made with virgin coconut oil….need I say more. Honestly, I don't even know how I stumbled across this brand but it's amazing. Luckily when I run out I can pick up more at Whole Foods Market. cocokind offers a number of "clean" beauty products, but I'm really looking forward to picking up a MYMATCHA All-Over Moisture Stick.
Looking to make the switch to natural products, but not sure where or how to start? Don't be afraid to test multiple products you never know what you'll like or what will work for your skin type. Even better take advantage of Whole Foods Market's beauty week promo.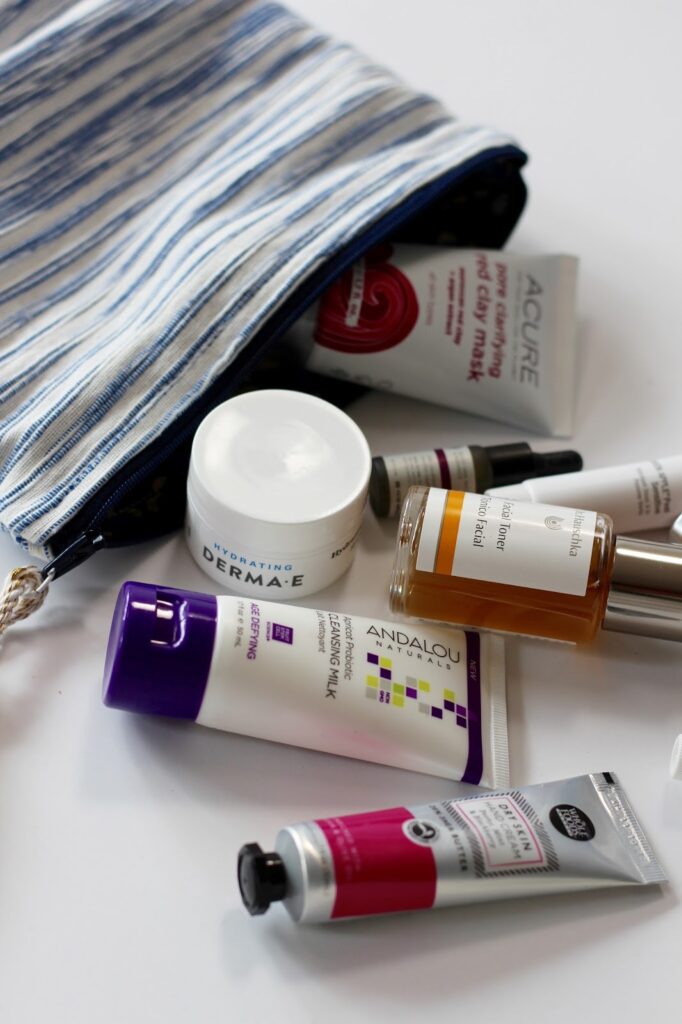 Starting today, Whole Foods Market is offering a limited edition "clean" beauty bag full of hand-selected items for spring. For beauty aficionados and newbies alike, the bag is a perfect way to try products from up-and-coming brands like evanhealy or tried-and-true favorites from Dr. Hauschka and Mineral Fusion. At nearly a $100 value, this bag is a total steal at $18 — not to mention the handcrafted bag is gorgeous!
Plus, during the Third Annual Beauty Week at Whole Foods Market, March 22 -28, all cosmetics and facial care are 25% off! (Pro tip: if you're a fan of Trilogy products, they are an EXTRA 25% off during this time, too!)
Do you know what ingredients are in your beauty products? Are you ready to spring clean your beauty regimen?
Whole Foods Market provided yours truly with a complimentary clean beauty bag. All opinions are my own. Products included in the clean beauty bag are marked c/o.