There's something about a bowl of noodles that warms the soul. I'm not talking about the type of noodles (aka, ramen) that college kids are known to live on. I'm talking about a bowl of noodles packed with veggies, some protein and a ton of flavor. Plus, who doesn't want an excuse to use their chopsticks now and then?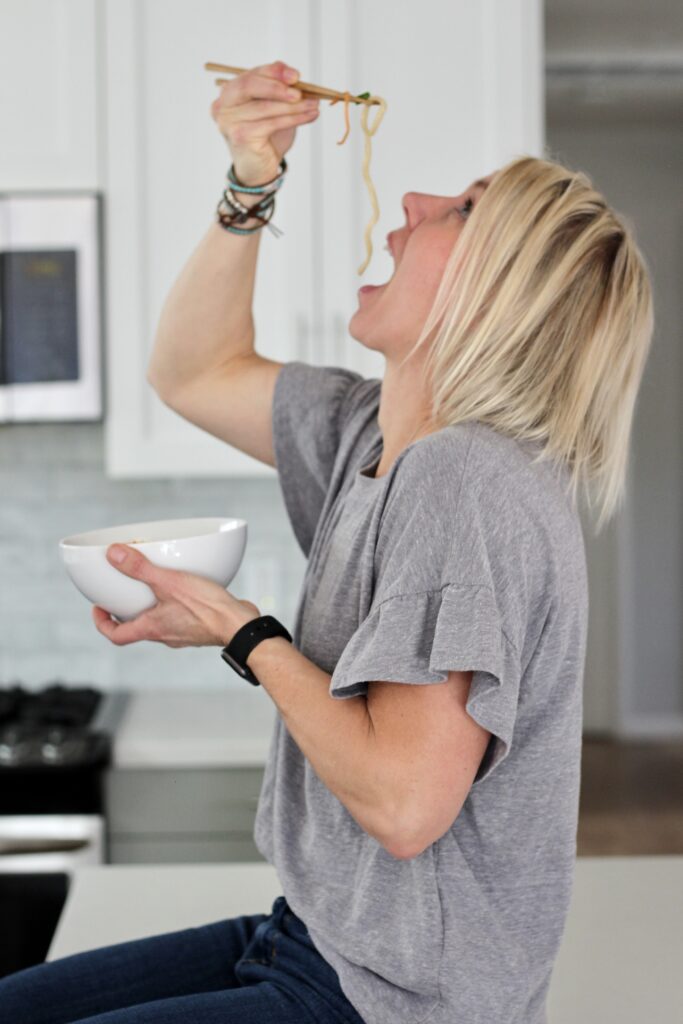 Luckily, JSL Foods makes it super easy to make a bowl of udon noodles at home, offering three Fortune Udon flavors. Simply make it as is or make it your own by adding veggies, protein, etc.
There are two ways I like udon, either warm or cold. Yeah, I might have just laughed too. Either way, I like udon as a bowl of warm noodle soup or cold noodle salad. If I good the salad route I'll typically toss with sesame seed oil, soy sauce, sesame seeds, green onion, and shredded carrots. Then top it with chicken or shrimp. Gang, it's so simple and delicious.
How do you prefer your noodles?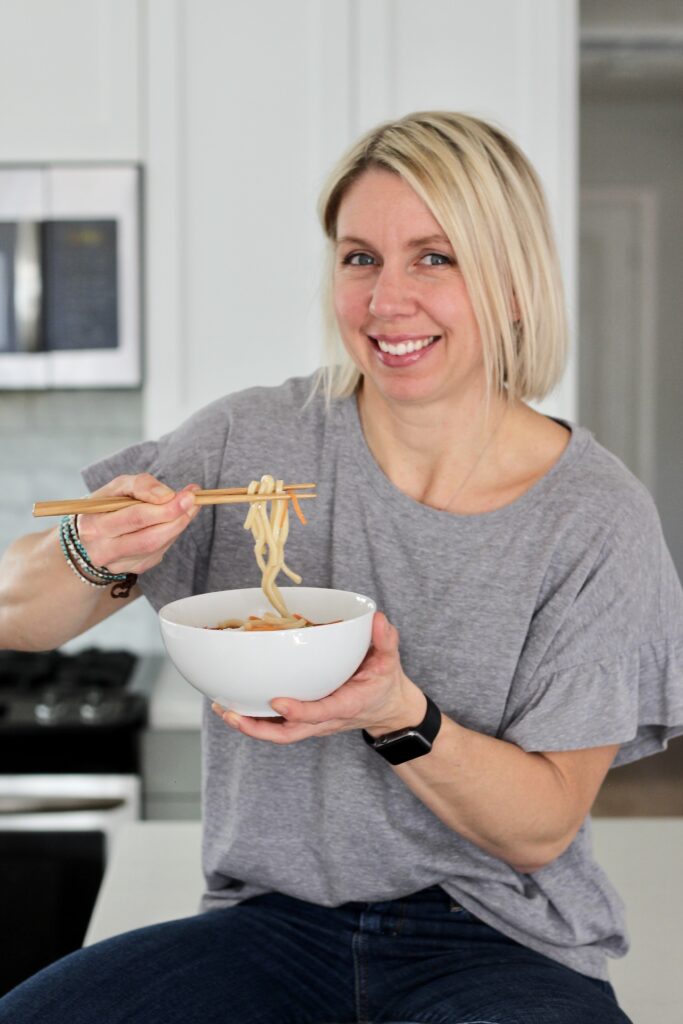 Building Your Bowl
What you'll need.
Ramekins for prepped veggies + protein
small saucepan (1-2)
cutting board & knife
Ingredients
chicken thighs (I use leftover grilled chicken)
poached or soft boiled egg
shredded carrots
mushrooms
green onions
Fortune Udon Noodles, Orginal Shoyu Flavor (1 packet)
Psst…These are just suggestions. Don't be afraid to add all the veggies. Get creative.
Directions
Cook Udon as directed on the package. While the water is boiling chop veggies, protein and start your eggs.
Layer each bowl with carrots, mushrooms, and chicken. Split noodles evenly between each bowl. Then pour broth into each bowl. Top with green onions and egg. Want it spicy? Add a little sriracha. ENJOY!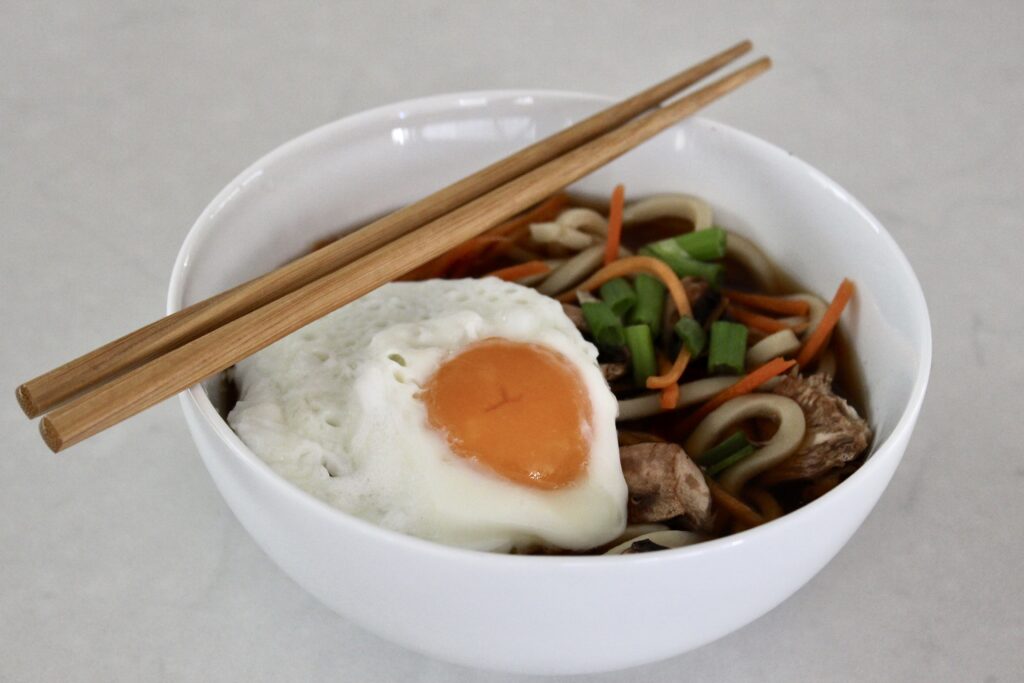 You can find Fortune Udon Noodle products at Stater Bros, Safeway, Von's, Aldi, Lucky's, SaveMart, Food Maxx, Food 4 Less, Raley's and Safeway. Snag yourself a coupon for a FREE Fortune Udon Noodle product HERE.
This post was sponsored by JLS Foods. All opinions are 100% my own. #fortunenudonoodles #cheftyaki #udonsoups