This post is sponsored by Arlo Pro 3 but the content and opinions expressed here are my own.
Hi, I'm Tiara and a Happy Healthy Home is my little corner of the internet. Between this space and Instagram, you'll typically find me chatting about food, fitness, and fun.
In today's digital age you can never be too careful or safe. I walk that line as a "lifestyle" blogger. I share more than most. When we travel we typically have someone stay at our house and dog sit, but what about day-to-day?
Yes, I live in a small safe community, but you never know. I also tell the hubby it only takes one time. Now I can run errands or hit the gym knowing there are eyes on my house while I'm gone. Arlo Pro 3 offers the cutting-edge home security technology we were looking for. I love that I can see what's happening from my phone whether I'm traveling or sitting on my couch. OH, and it's compatible with Amazon Alexa and Google Assistance!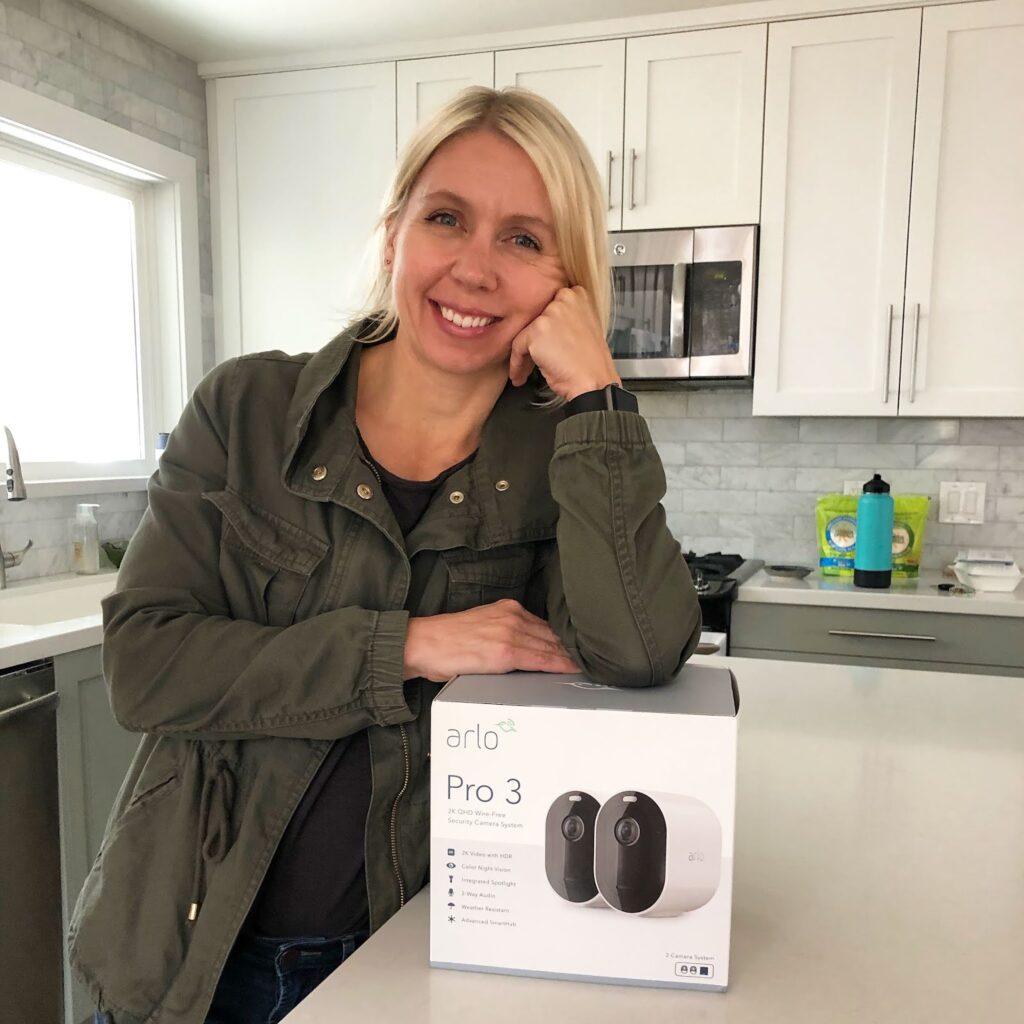 But if I'm being honest I'm just trying to catch a bear cruising the neighborhood. It's been two weeks and NO bear sightings yet. Fingers crossed.
Why the Arlo Pro 3 and not another camera system?
– Details matter: Zoom in on objects and see clearer details and colors in 2K HDR.
– Color sight, day and night: Capture the full picture, even in low light with color night vision.
– A Spotlight That Never Sleeps: Light up the night and identify unique details with the integrated spotlight.
– Quick and simple wire-free set-up: Easily install and adjust your camera like a pro with the new magnetic mount.
– Get the bigger picture: Keep an eye on more of what matters with a wider 160-degree field of view.
– Notifications that matter: Receive notifications when your camera spots people, vehicles, animals or a package is delivered with Arlo Smart. 3 months of Arlo Smart service is included
– Brave the elements: Certified to withstand heat, cold, rain or sun.
– 2-way audio: Hear and speak to visitors, clearly with superior audio quality.
– Built-in smart siren: Trigger your camera's siren remotely or automatically
– Rechargeable Batteries: Convenient and long-lasting takes the expense out of security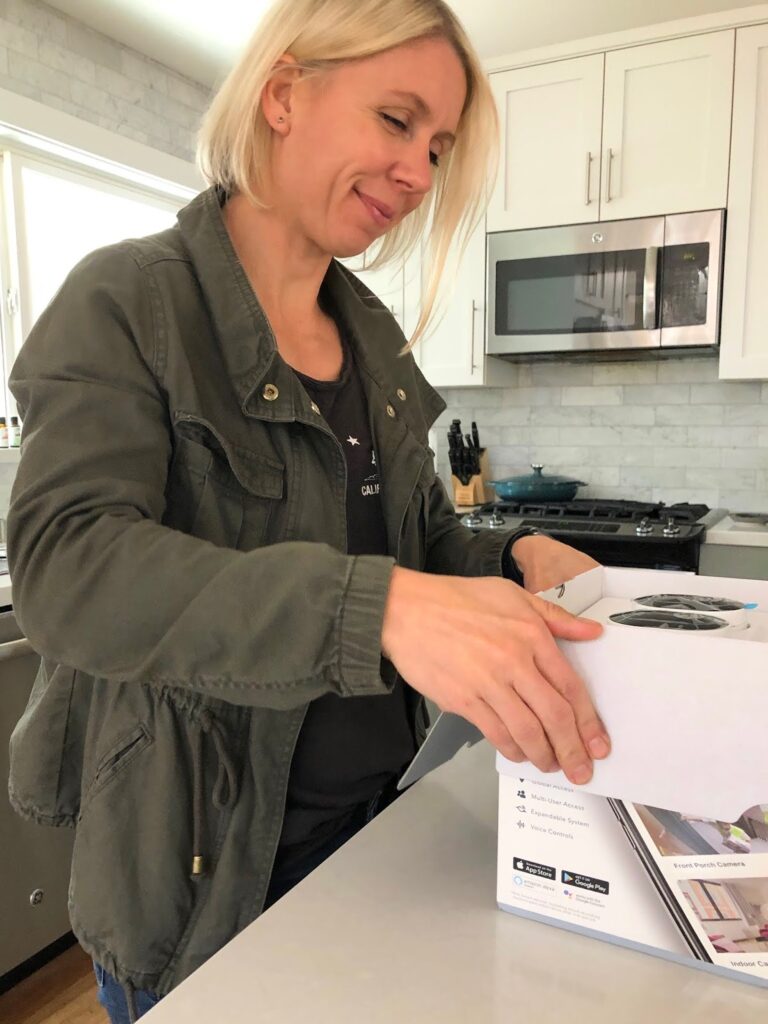 Did I mention how easy it was to set up? I'm talking less than an hour. Camera kits are available with 1-6 cameras in either white or black. We opted for the Arlo Pro 3 white 2-camera kit. The kit comes with everything you need to get started. When you're ready to set everything up you download the Arlo app and you're ready to roll in 3,2,1.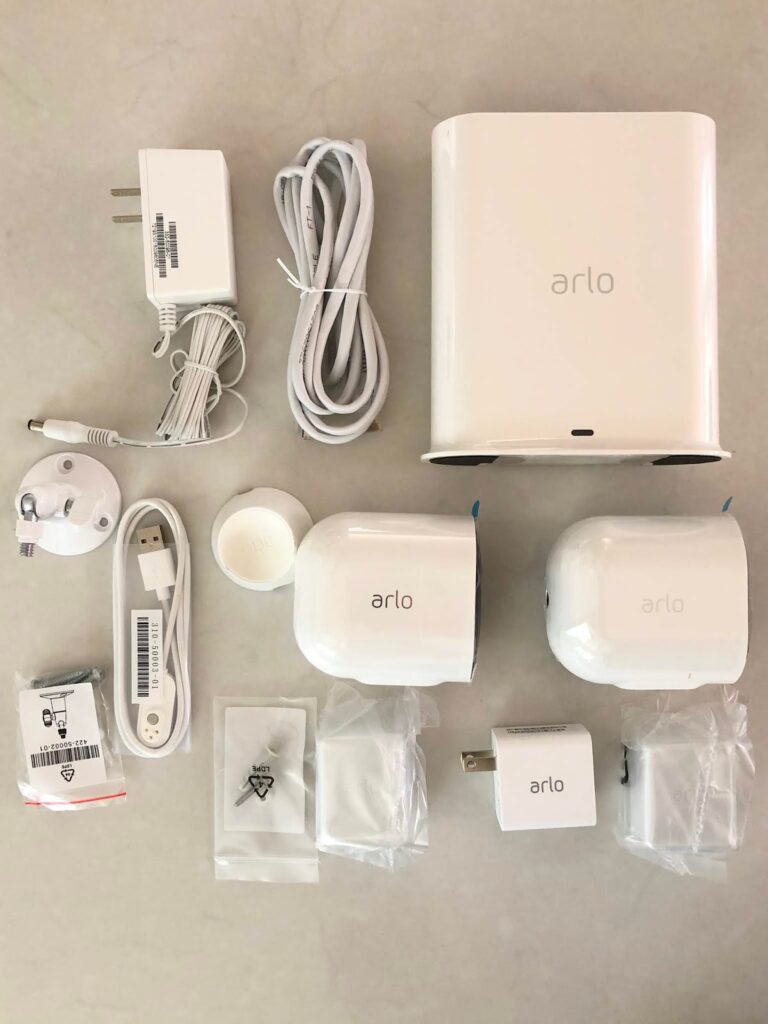 We choose to set up our cameras to capture activity around the front door and garage. However, after a few weeks, we're rethinking our placement. Yup, yours truly getting that angle!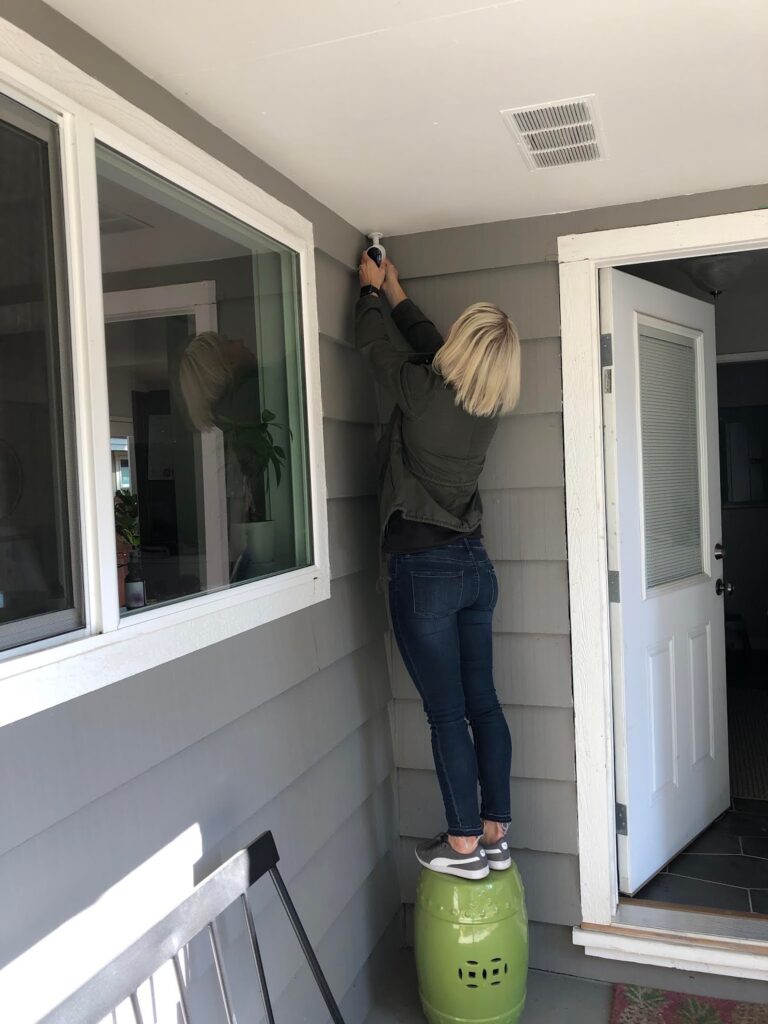 Once set up we were getting alerts instantly. I quickly changed the notifications so we received alerts that were important to us. You know people, animals, and packages!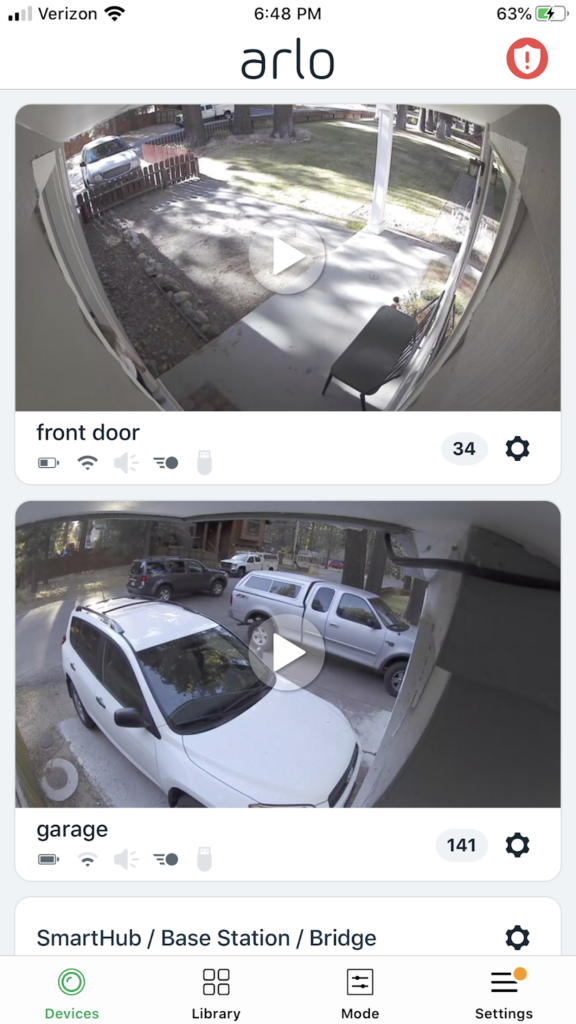 The Arlo app stores videos for up to 30 days.


When it comes to protecting our home, we all want products that are simple, easy to use and reliable when keeping an eye on everything when we can't. Whether it's your kids, pets, grandparents, packages, or neighborhood, the new Arlo Pro 3 does just that. It provides you the tools to monitor your home when you can't!


So what are you waiting for? Grab your own Arlo Pro 3 camera system in-store or online at Best Buy today! Did I mention it's compatible with Amazon Alexa and Google Assistance!