It's officially winter in Tahoe! I don't know about you, but a cup of creamy soup just tastes better once the temps drop! Not kidding. If you're a fan of pumpkin then you're in for a treat today, because this creamy vegan pumpkin soup will knock your socks off.
Not only is it creamy, but it's packed FULL of flavor. The key is homemade pumpkin purée. It's easier than you think. You simply roast a sugar pie pumpkin and blend it once cooked! While Libby Pumpkin Puree is tasty and quick & easy did you know it's a made of various squash? Yeah, so there's a fun fact for you.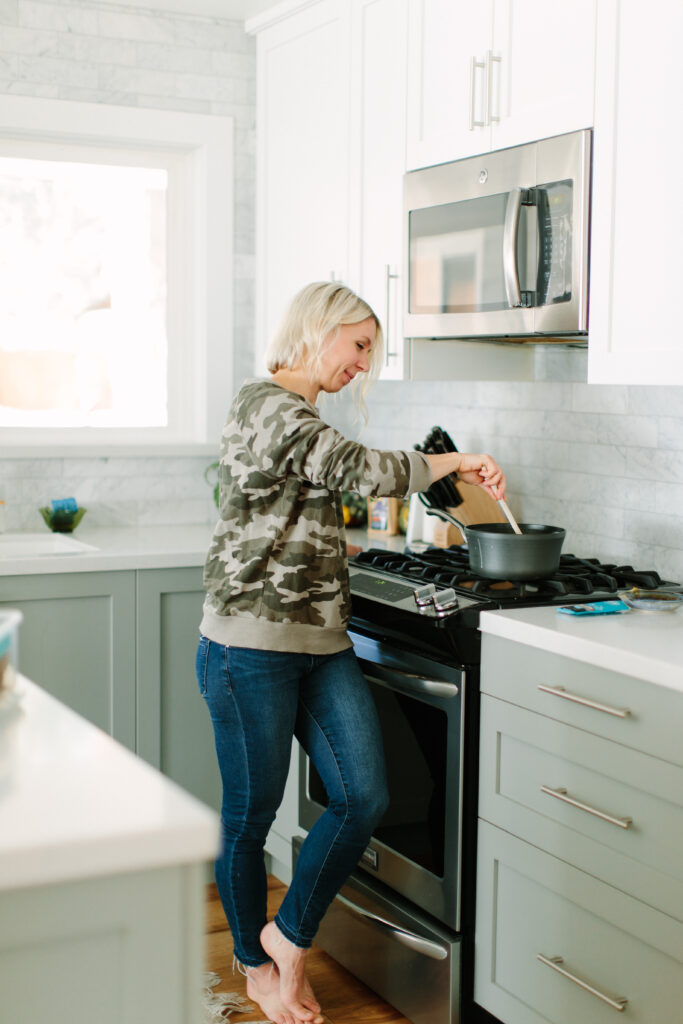 But, let's talk about the health benefits of incorporating pumpkin into your diet.
It's rich in vitamin A
High in antioxidants
Immunity boosting vitamins (vitamins A, C & E, and iron)
Aids in eye health ( vitamin A, Lutein, and Zeaxanthin), Heart Health (potassium, vitamin C, fiber and antioxidants) and healthy skin (beta-carotene and vitamins C and E)
Nutrient-dense and a good source of fiber and potassium
Ready to start incorporating more pumpkin into your diet? Tis the season, right?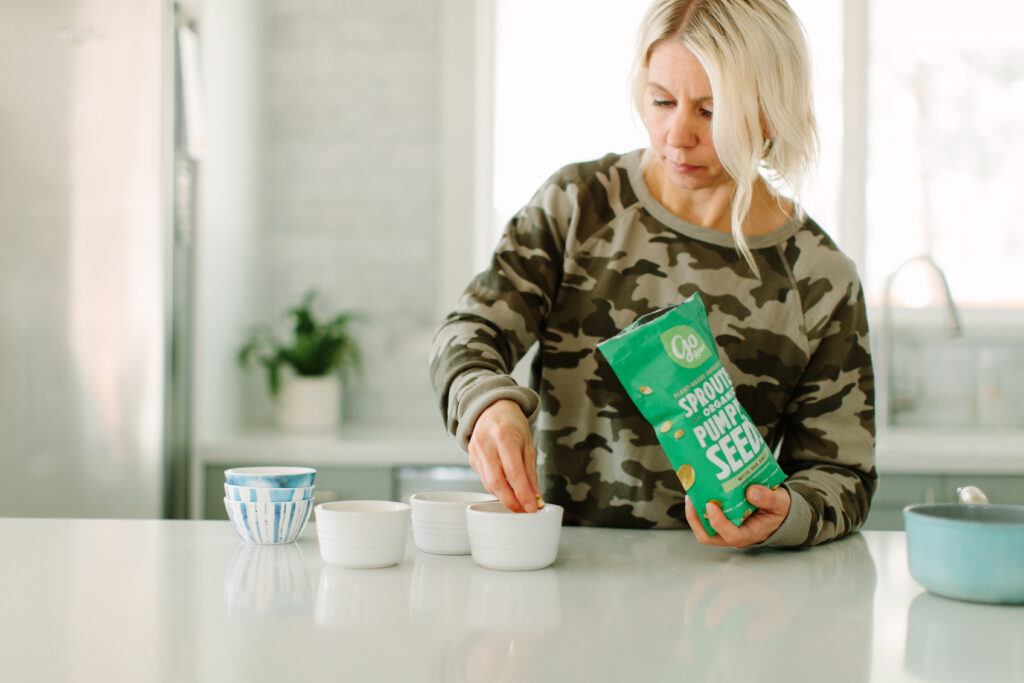 I love adding a little crunch to soup and seeds make a nice addition.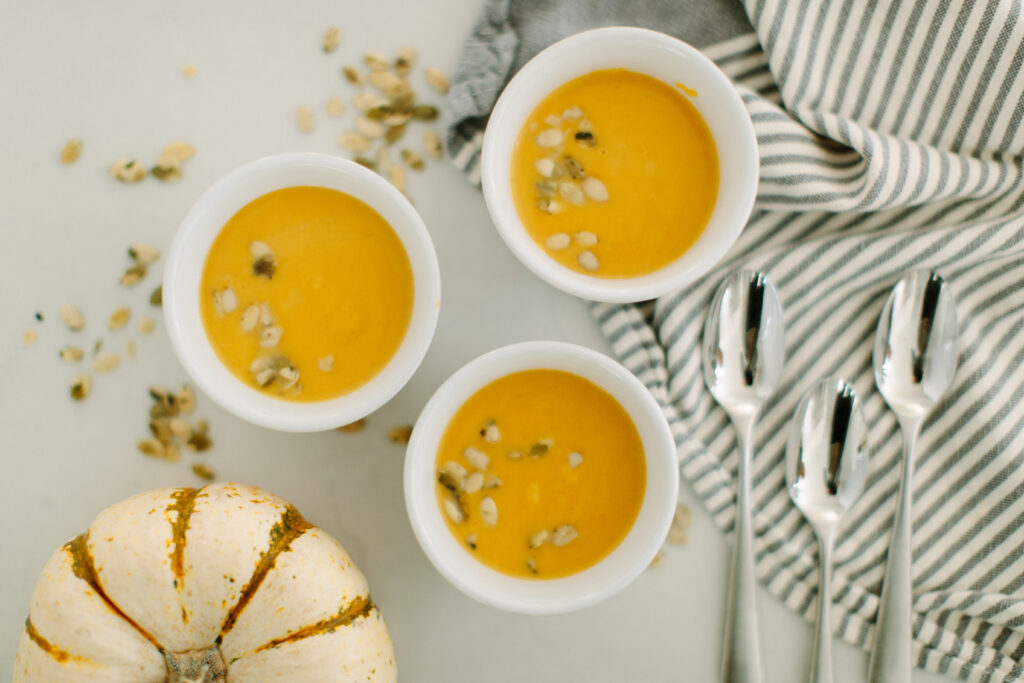 This creamy pumpkin soup will make a perfect starter for Thanksgiving dinner or girls brunch. Or simply enjoy a bowl for lunch with a side salad or sandwich. Either way, jot down the ingredients now or save this post for a later day. I hope you enjoy it as much as I did.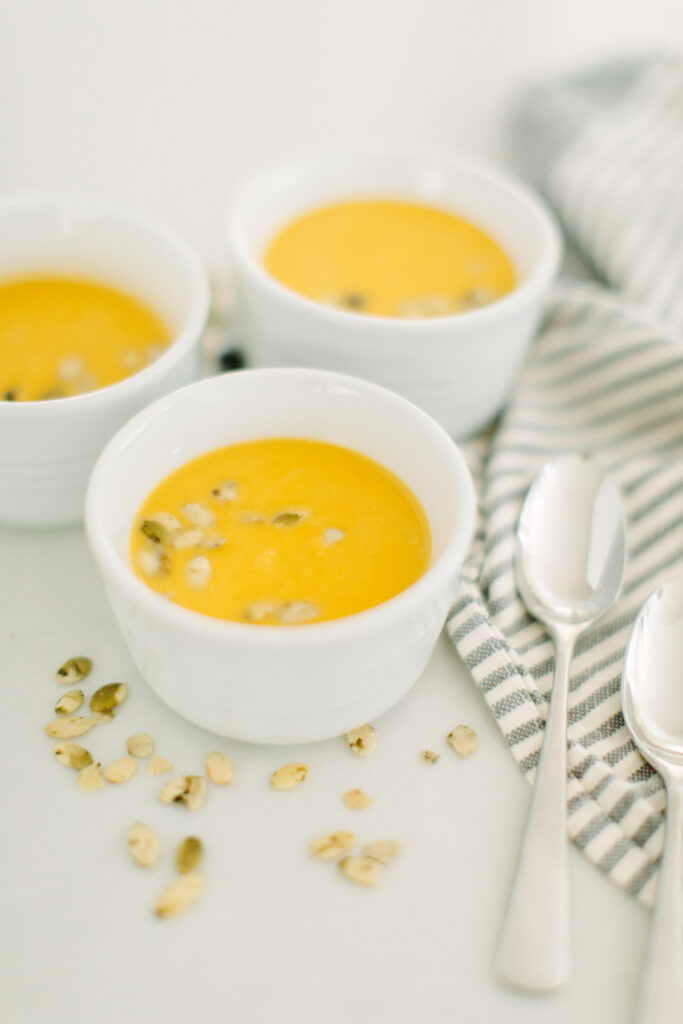 Creamy Vegan Pumpkin Soup

15 oz pure pumpkin purée (homemade❤️)
4 oz So Delicious coconut cream
3-4 oz veggie broth
1/2 tsp salt
1/2 tsp black pepper 
1/2 tsp garlic powder 
10g BUBS Naturals MCT OIL Powder [c/o]
In a saucepan add broth, pumpkin purée and spices. Bring to a boil. Reduce to a simmer and cook 10-15 minutes, stirring occasionally.

Using an immersion blender combine broth/pumpkin mixture. Stir in BUBS Naturals MCT Oil powder and simmer for 1-3 minutes. Stir in coconut cream. Simmer for an additional 2-3 minutes.
Pour into mini ramekins and top with Go Raw pumpkin seeds and fresh thyme (optional).
Serves 4-6
Macros based on 185g 15.5c/6.5f/3.2p