I think I might have outdone myself. If you didn't know, now you know yours truly loves anything made with oats. This last batch of protein oatmeal bars tasted like a "healthy" version of magic bars. If you're not a fan of coconut or chocolate don't worry you can still make these delicious bars. Did I mention they are also gluten-free? Not that I'm gluten-free, but it just worked out that way.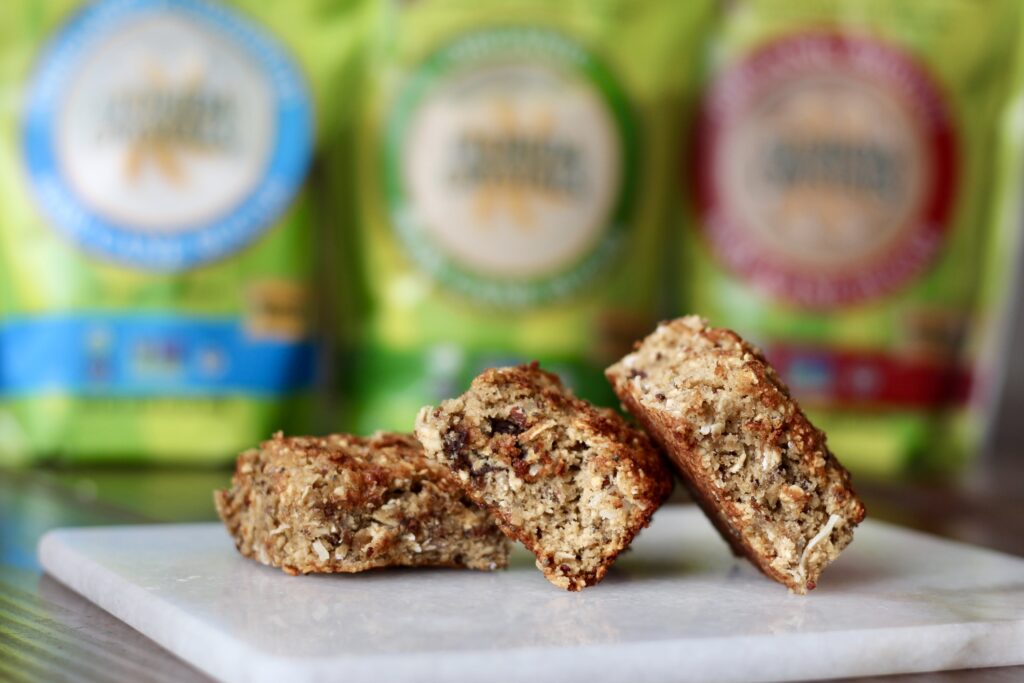 If you read my Fig Scone post, earlier this week, then you know baked goods are a household staple. I currently have another batch of oat bars in the oven. NO joke! While they will keep for up to seven days I promise they will be eaten before you hit day 3 or 4.
Pro tip: They freeze well! I suggest making a double batch for those crazy busy weeks.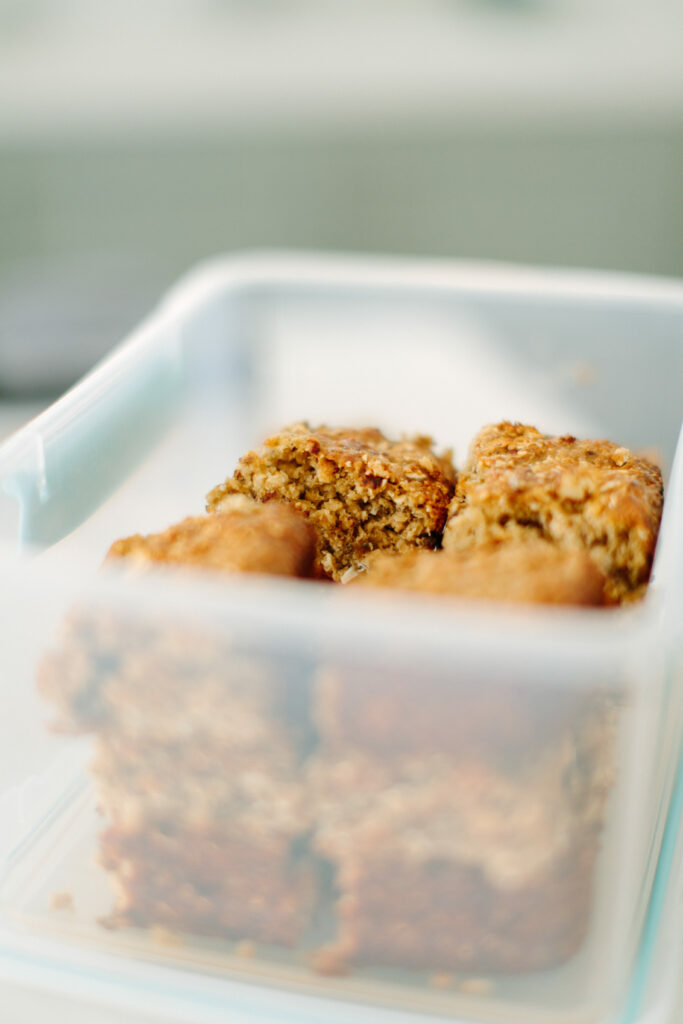 Baking… it's a science. I weigh everything. That's right, I use a scale to weigh ingredients. This way I know my baked goods will be consistent. I also seek out quality ingredients. Why? Because food should not only taste good but be good for you! It's more important now than ever before. You should know where your food is coming from.
With the holiday baking season upon us, there's going to be a TON of treats! Luckily I've partnered with FLORIDA CRYSTALS® to bring you tasty recipes using quality organic raw sugar sourced in the good old USA! Do you know where your sugar is sourced?
Florida Crystals®, believes you deserve to know where your food comes from and precisely how it's grown. That's why they choose to raise the only organic raw cane sugar grown in the U.S., and to do so on their own family farms.

Florida Crystals®
Florida Crystals® offers an array of products to cover your baking needs at any time of year. You might have noticed I used their Organic Powdered Raw Cane Sugar to make a glaze for the Fig Scones! And I'll likely use the Organic Raw Cane Sugar this weekend when I whip up a batch of cookies! Anyway, snag yourself a bag, or two, the next time you're at the store 😉
Now for the real reason, you're here… Coconut Chocolate Oatmeal Bars! These bars are filled with goodness! I hope you love them too!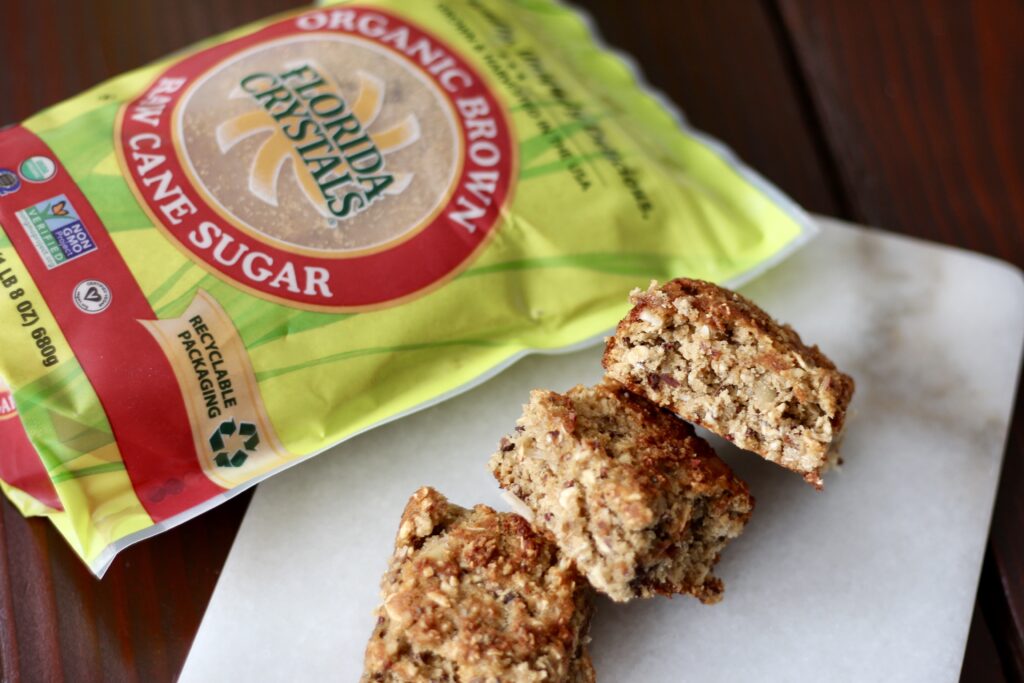 Coconut Chocolate Oatmeal Bars
Ingredients
106g Birch Benders Paleo Pancake/Waffle Mix
2 cups the SoulFull Project Hearty Grains & Seeds
20g BUBS Naturals Collagen Protein [c/o]
148g Florida Crystal® Organic Brown Raw Sugar Cane
1 tsp Baking Powder
1/2 tsp Baking Soda
1/2 tsp salt
1 egg
2 tsp Vanilla Extract
135g Ripe Banana
40g Enjoy Life Dark Chocolate Chips
10g Unsweetened Coconut Flakes
Directions
Preheat oven to 350 degrees.
Combine all ingredients in a medium bowl. Pour into a greased 8×8 baking dish. Bake at 350 until golden brown 20-25 minutes. Cut into 12 squares and enjoy!
Macros per 62g serving: 34C/7F/8P
What's your favorite baked good?
PC: Second photo Courtney Aaron.
This post was sponsored by FLORIDA CRYSTALS®. All opinions are 100% my own.