Jump to Recipe
Last year was the year TikTok exploded. With TikTok came food trends to try like baked oatmeal. So I'm sharing my version, Quick + Easy Chocolate Coconut Baked Oatmeal. Before we dive in, I must confess, if there's one food trend I was making & devouring before social media – it was avocado toast. Us California kids grew up eating avocado toast! Anyway, if you haven't jumped on the baked oatmeal trend I highly suggest you give it a try!
Those who know me or have been around for a while know – I LOVE OATS! Overnight oats, muffins, cookies, pancakes, baked oats, smoothies, etc. AND I love adding collagen to baked goods! By now I think it's safe to assume we've all heard of collagen. And we all know BUBS Naturals is my preferred choice. Plus, code TIARA20 snags you a sweet discount!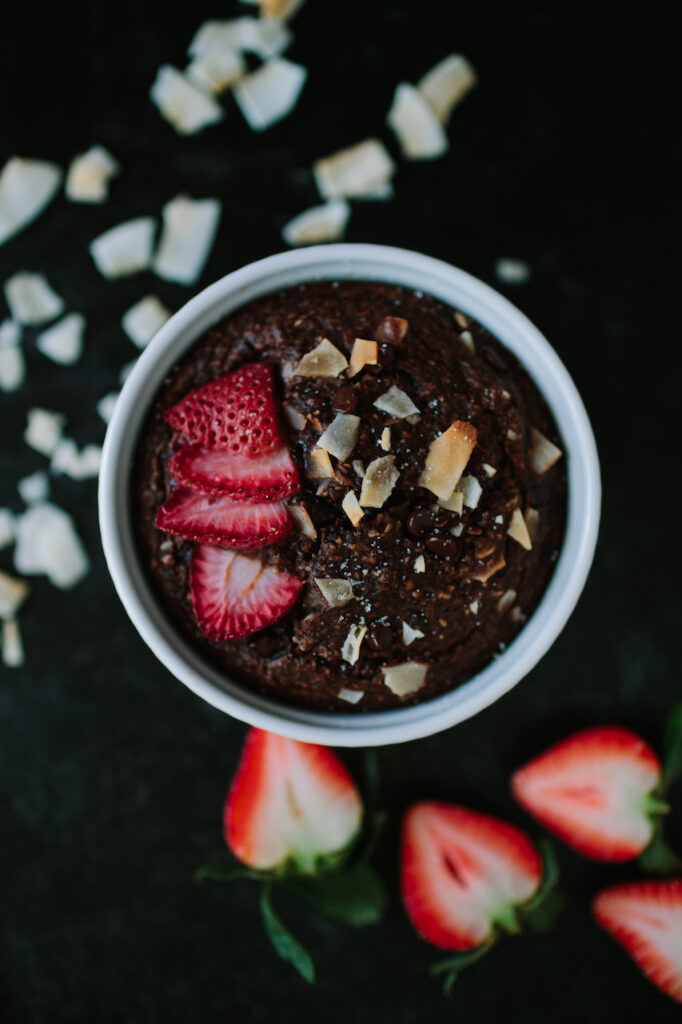 Oats are a great way to get in a nutrient-dense meal. If you're "bulking/building" it's the perfect side to your egg scramble! Or if you're just looking for something to fuel your mornings — This is it! It's something that you can easily meal prep too!
What are some benefits of incorperating oats into your daily diet?
Incredibly Nutritious: They are a good source of carbs and fiber.
Whole oats are high in antioxidants.
Oats are high in the soluble fiber, which has numerous benefits. It helps reduce cholesterol and blood sugar levels, promotes healthy gut bacteria and increases feelings of fullness.
Due to the soluble fiber, oats may improve insulin sensitivity and help lower blood sugar levels.
Oats may lower the risk of heart disease.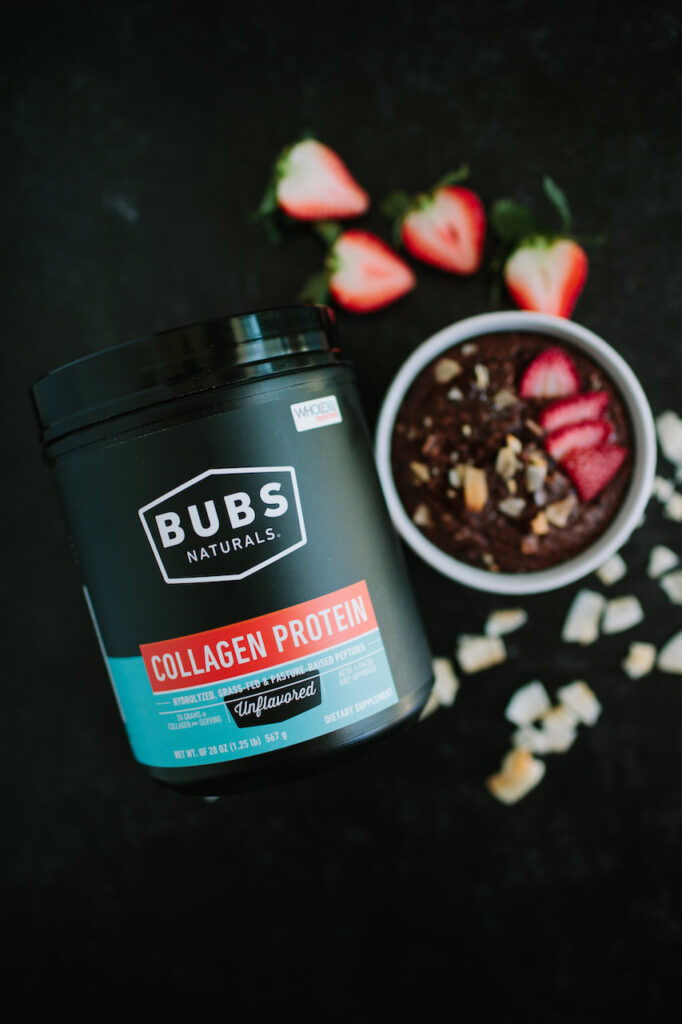 What are the benefits of collagen?
Encourages digestive/gut health
Supports stronger hair, skin, and nails
Aids in joint health
Potential to aid in faster recovery
It's safe to say that oats and collagen make a dynamic duo! Are you ready?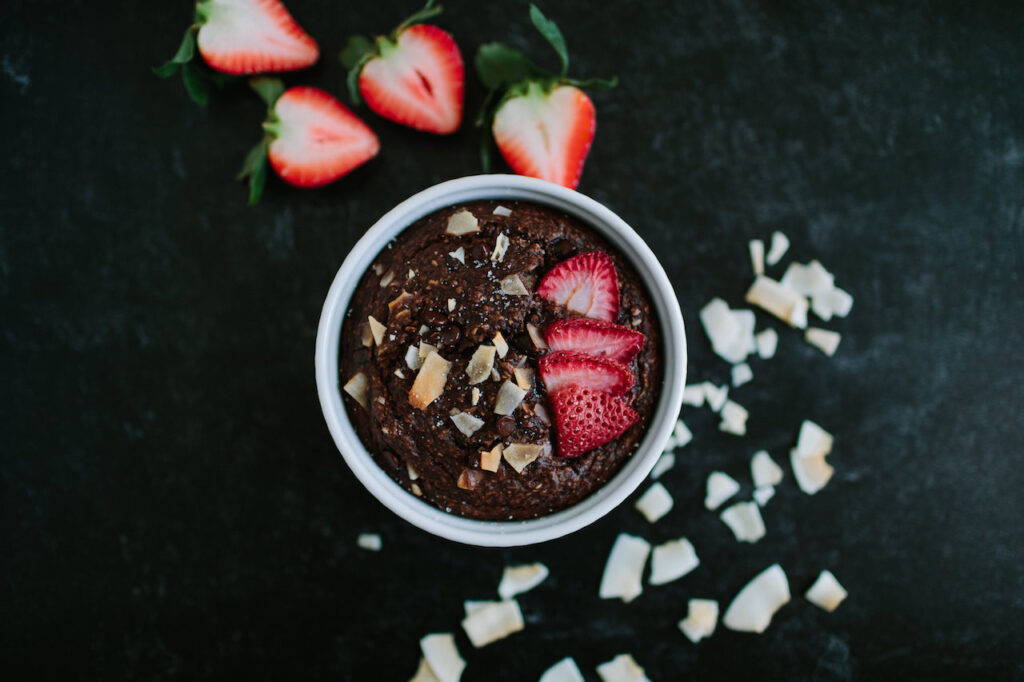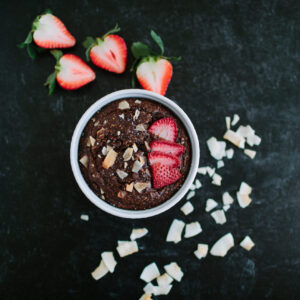 Chocolate Coconut Baked Oatmeal
If you love oats then you'll definitely want to try these baked oats. They're a cross between oatmeal and a granola bar!
Ingredients
1

banana,

ripe

1/4

cup

almond milk

1/2

cup

rolled oats

2

tbsp

nut butter

1

tbsp

maple syrup

1/2

tsp

baking powder

1/4

tsp

vanilla extract

1

scoop

BUBS Naturals Collagen

pinch

of sea salt

1/2

tbsp

toasted coconut flakes

Fresh strawberries for topping
Instructions
Preheat the oven to 350ºF. Lightly spray 2 small ramekins or 1 large one and set aside.

In a blender, combine oats, banana, nut milk, nut butter, syrup, baking powder, extract, and salt until smooth and creamy. Don't be afraid to any more oats or nut milk to reach the desired consistency.

Pour into the ramekins. Top with a few coconut flakes and sliced strawberries.

Bake for 20-ish minutes. Let cool slightly and enjoy!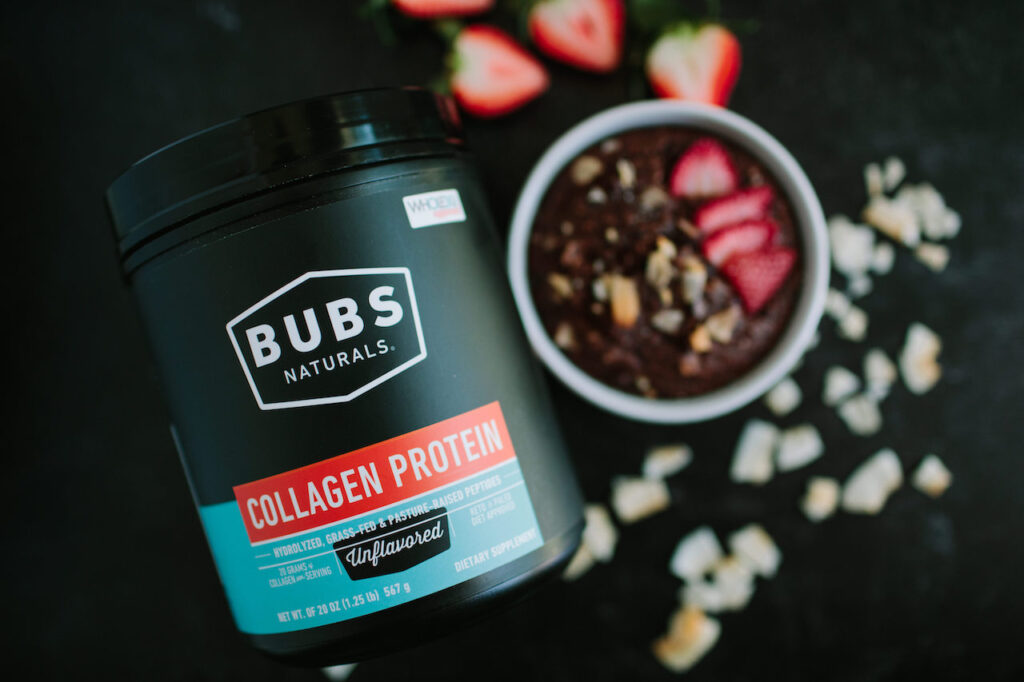 Looking more recipes with Collagen?