I don't know about you, but Black Friday + Cyber Week is overwhelming. I probably received 1,000+ emails about deals over the weekend. Not kidding. I really didn't buy much. Anyway, I'm finally in the right mind frame to do some shopping. But first things first a fun gift guide.
I'm pretty practical when it comes to gift-giving. I want to make sure it's something that's needed. However, do our kids need more toys? Likely not. So like last year we'll purchase Emerson a few small things to open on Christmas, but her BIG gift is practical. It's a season of ski lessons!
But if you're in the market for gifts for a niece, daughter or neighborhood kid here are a few ideas.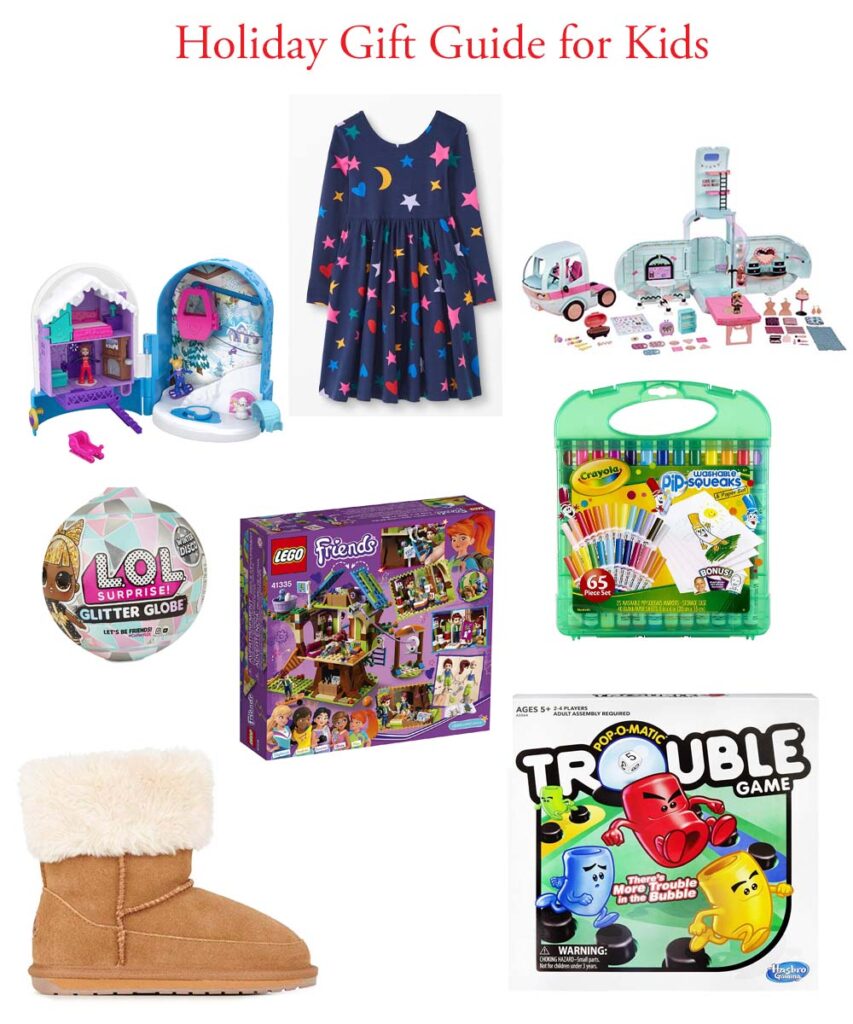 Games – Emerson is at the age where she's loving playing board games. We recently introduced Sorry and I think she would like Trouble too.
Everything L.O.L – Last year it was all about Hatchanimals and this year it's all about L.O.L. The surprise balls make a great stocking stuffer and the Glamping Trailer was high on her wishlist.
Clothes – To put it simply, kids never stop growing. (boots + dress)
Art supplies – The kid has a plethora of art supplies, but she loves to draw, color, paint, etc.
Legos – Legos are perfect for rainy days, great for hand-eye coordination and growing imaginations.
Polly Pocket – This one takes me back to my youth. Emerson already has one and LOVES it. Hence why I thought this Snow Globe Polly Pocket would be fun.
Happy gifting.