Tis the season to PARTY. Am I right?!
This weekend alone, we had 3 parties between holiday gatherings and birthdays. you could say we were party animals. Which got me thinking about hostess gifts? Do you take something with you to a party for the hostess? Usually a bottle a wine will do, but why can't it be something else? So I figured I would round up a few fun ideas.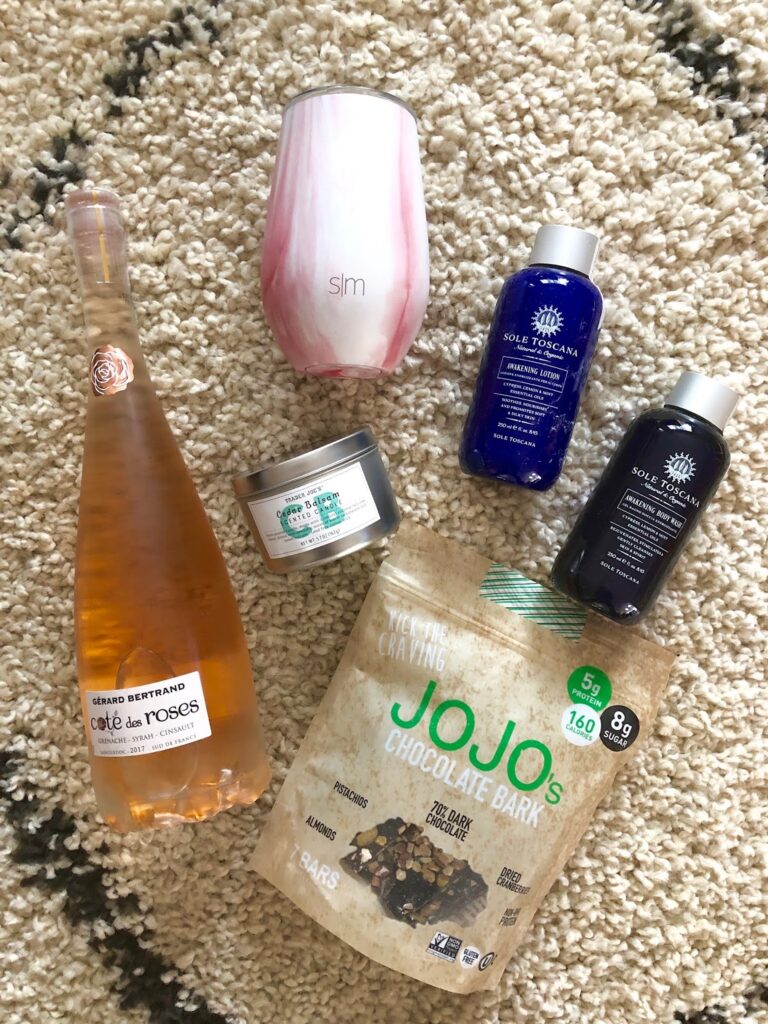 5 Last Minute Hostess Gifts


1. Bottle of Wine
Duh, wine is always a winner and you can pick up a bottle of Cote De Roses at Costco for $11! #winning
2. Wine Tumbler
In an age where everyone has stainless steel water bottles keeping things cold why not grab one (or two) for wine! Hello backyard BBQs, beach days, boating, etc. No one wants warm Rose! I snagged this Simple Modern tumbler from Target, but you could snag one via Amazon. It also makes a great stocking stuffer!
3. JOJO's Chocolate Bark
Dark Chocolate, please! If I'm being serious. This is the only chocolate you'll ever want again. The story is heartwarming, the chocolate is delicious, and you won't feel guilty after eating an entire bar because there's only 6-8g of sugar! I know right! After wine, this is my go-to gift and I've converted a number of friends. You can find them at Sprouts, Raley's, select Whole Foods & Costco! Or order direct HERE. If you order direct, use code TIARA10 to receive 10% off your purchase.
4. SOLE TOSCANA
As I've gotten old I've realized the importance of good skin care and beauty products. I was recently introduced to the Italian brand Sole Toscana and well it's amazing, but then Italians do it right. They launched their 4-step skin care line in September and just recently added haircare, body lotion, and body wash to the mix.
5. Candles
I'm a sucker for a good smelling candle. Who's with me? The seasonal Trader Joe's candles never disappoint. So the next time you're there buying all the Everything but the Bagel seasoning snag a few candles too. Gift them or keep them for yourself. No judgment here.
Well, there you have it. A few different gift ideas that also make great stocking stuffers! Win-win.
What's your go-to hostess gift?