Brownies are acceptable for breakfast when they're vegan, right? Well, Lehi Mills has the BEST vegan brownie mix [c/o]. In fact, they have the best vegan mixes on the market! 
You might be asking yourself, "Why is Tiara talking about vegan products." Gang, if you didn't hear I went vegan/ vegetarian June 1. My journey hasn't been perfect, but I legit found the BEST vegan brownies! You could say they are semi-homemade because they are from a box! That's right, a box!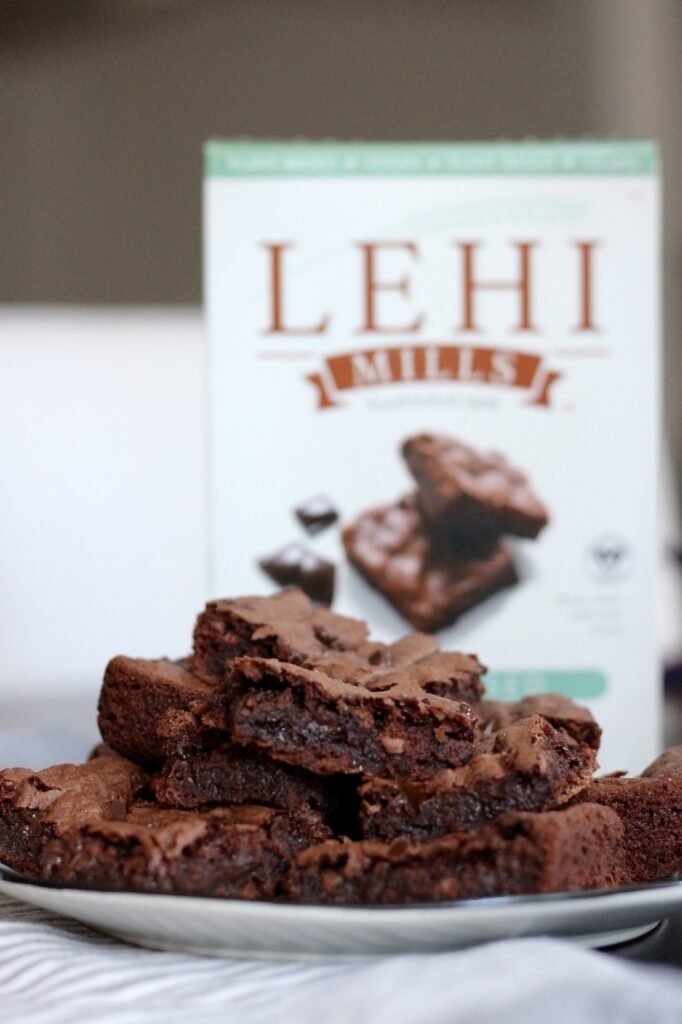 I had stumbled across Lehi Mills vegan waffle mix, which is also amazing, but they kindly sent over their brownie and muffins mixes to try. Their raspberry muffin mix is a must. I mean my five-year-old couldn't stop!
Whether you're baking a stack of light, fluffy pancakes, a pan of muffins or dessert, start with High Mountain Flour. For over 100 years, bakers have trusted our flour for a single reason. It'll rise when and how you want. Every time.

lehi mills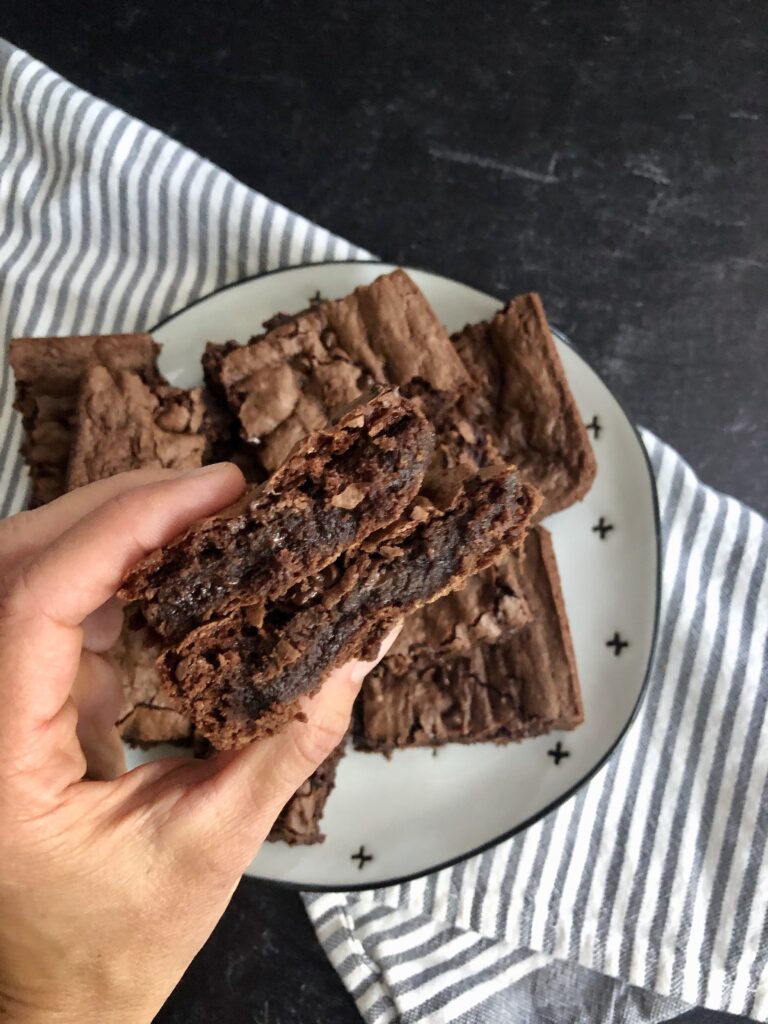 I like to keep a box on hand. For those moments when you're craving something delicious and chocolatey, but also want it to be easy. which was perfect when Emerson wanted brownies last night. I couldn't say no to brownies, so I whipped up a box of Lehi Mills brownies. Of course, I added some mini chocolate chips because who doesn't love double chocolate brownies?!
The moral is you nee these brownies in your life. They are perfectly flaky and gooey. Your fam will never even know they're vegan! As my husbands say, "nothing is want it seems." 😉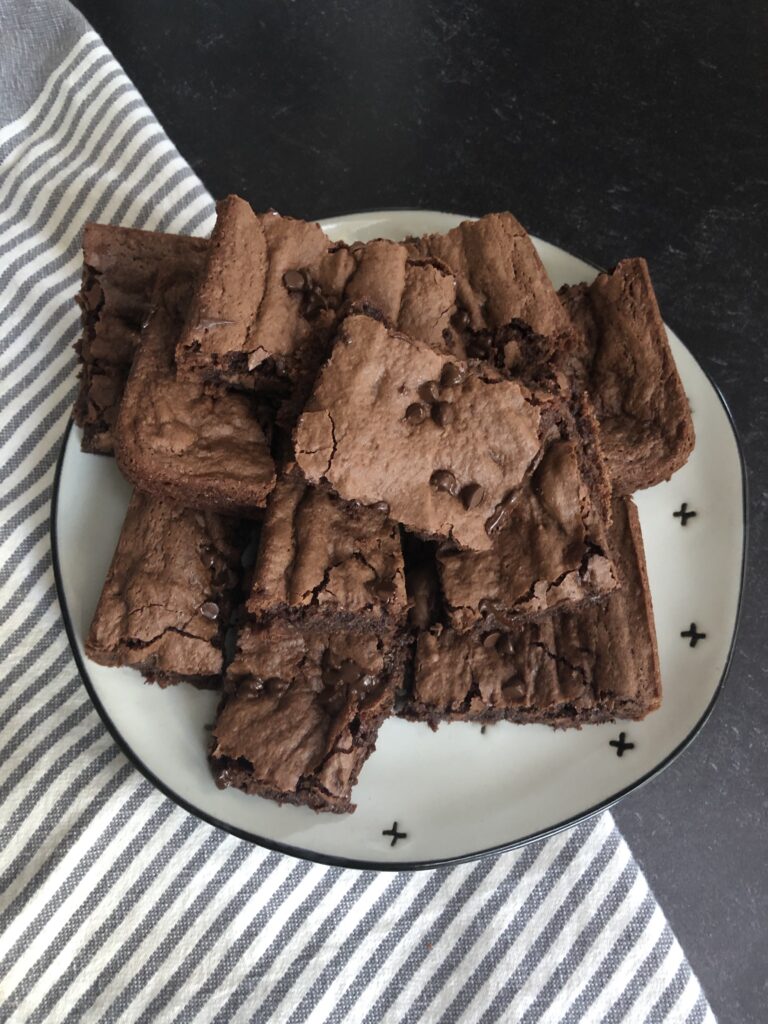 Use discount code "TIARA" and receive 10% off your next order.
BTW, these brownies would make the perfect base for a fruit pizza. If you know, you know.
Want more good eats? You can view all my recipes HERE.
Thank you, Lehi Mills, for gifting us various products to try. As always, opinions are 100% my own. Thank you for support brands to make this blog and corresponding platforms possible.