Hello, Friday.
Raise your hand if you're ready for the long weekend! I know I am. Whether you're staying put, heading to the beach, or hey maybe even Tahoe don't forget to snack happy and healthy!
Long road trips can throw your diet off, but not if you're prepared. I like to stock up on healthy snacks for the road before we even leave. Sometimes I even pack sandwiches so we don't have to worry about where we're going to stop. I'll just say it — I'm the picky eater in the family. I don't eat fast food and haven't for 15+ years (maybe a subway here or there, but that's out of desperation). #Sorryimnotsorry
Now you're thinking this girl is crazy what kind of snacks does she pack? You'd be surprised. Yes, some is what my husband would refers to as "bird seed" or "gypsy tears," but other items are just your average snacks.
So here's what I'm snacking on this weekend from the road to the beach.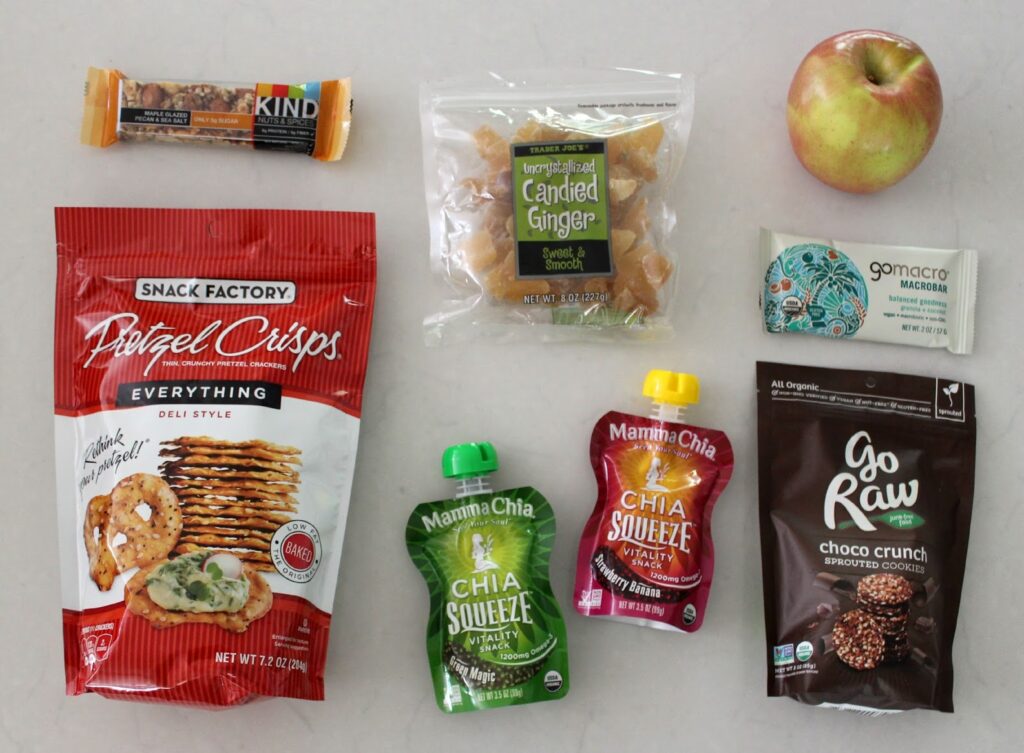 Bars are great when you're leaving early in the morning and don't have time to make breakfast. Call me crazy, but I love my
go macro
bar with a soy latte. YUM! I recently discovered the Mamma Chia – Chia Squeeze (bonus: they're from my hometown!!) and Go Raw Sprouted cookies. Maybe I'm late to the game, but both are now on my weekly shopping list. Fruit and pretzels are no brainers. Don't forget to always pack water. Again the picky "healthy" eater in me says NO to soda and most juices. Don't worry there's always room for coffee. The more coffee the better.
I purchase most of my snacks from Whole Foods Market, Trader Joe's or our local grocery store, Raley's.
What are you go-to healthy snacks?
Safe travels and happy snacking.
What you might have missed this week: