Raise your hand if you're a meal prepper! To streamline mealtime, typically on Sundays, I like to prep a few things for the week. This week, I whipped up a batch of my favorite Roasted Chili Lime Chickpeas. They're ideal for snacking or adding to salads.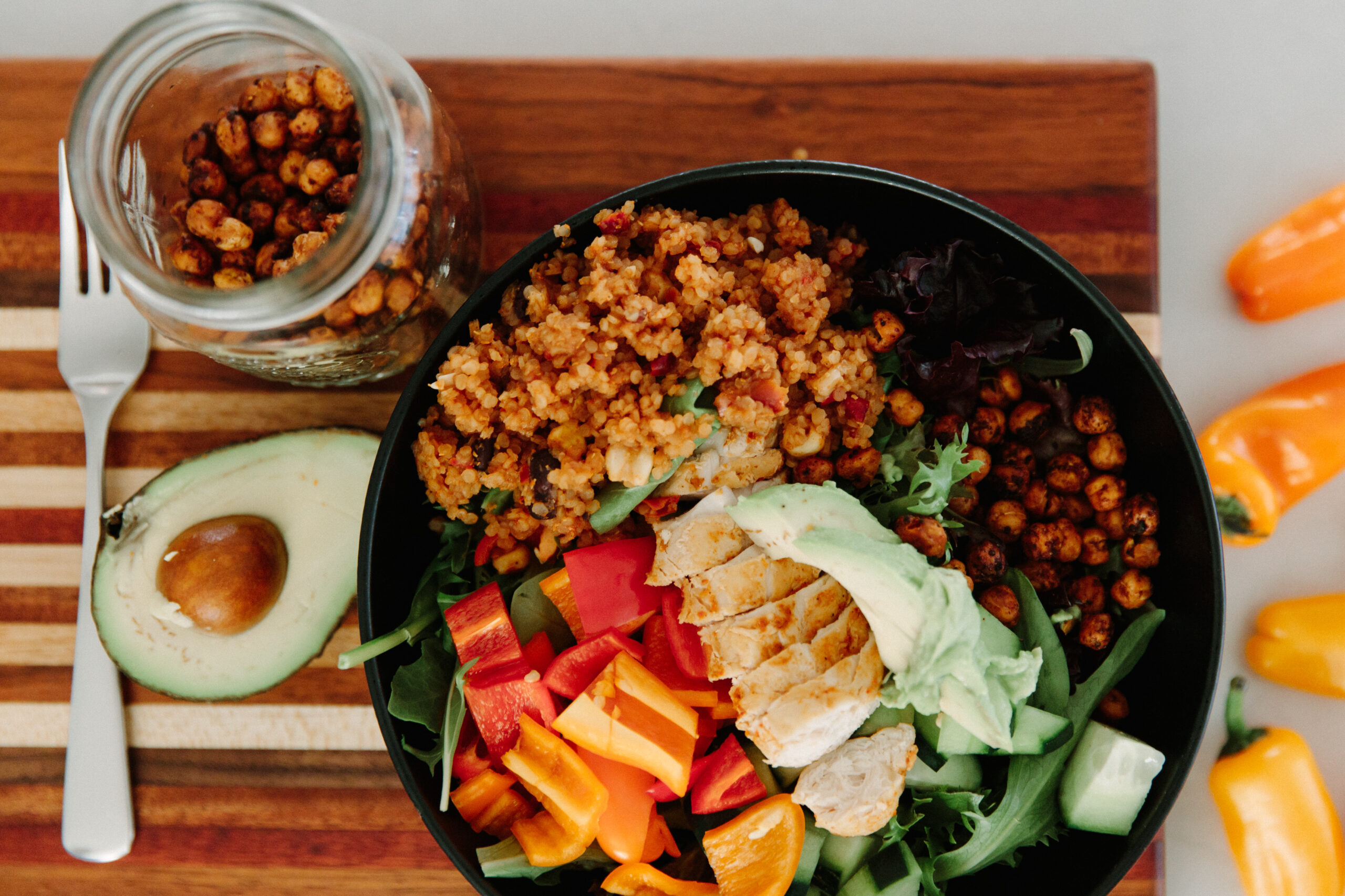 Speaking of salads. I love them and practically eat them daily for lunch. Roasted Chili Lime Chickpeas not only add a nice crunch but they'll also elevate your salad game. These particular roasted chickpeas also pack an little extra punch of protein. How? What's the secret ingredient, you ask? Bubs Naturals Collagen Protein Powder!
When possible, I love to sneak in extra protein. This is such a simple way. Why Bubs Naturals Collagen Protein Powder? Well, it's unflavored, cooks/bakes well, and has a ton of benefits!
Encourages Digestive Health & Protects the GI Tract
Supports Glowing Skin, Hair & Nail Growth.
Boosts Joint Health, Helping You Stay Strong and Bendy
May Improve Recovery Time After Workouts. So You Can Do It Again, Faster.
Since I started using Bubs Naturals Collagen Protein Powder daily a year ago, I've seen a huge improvement in my recovery, my hair is healthy than ever, and my skin is glowing!
Enough about me let's get to the recipe 😉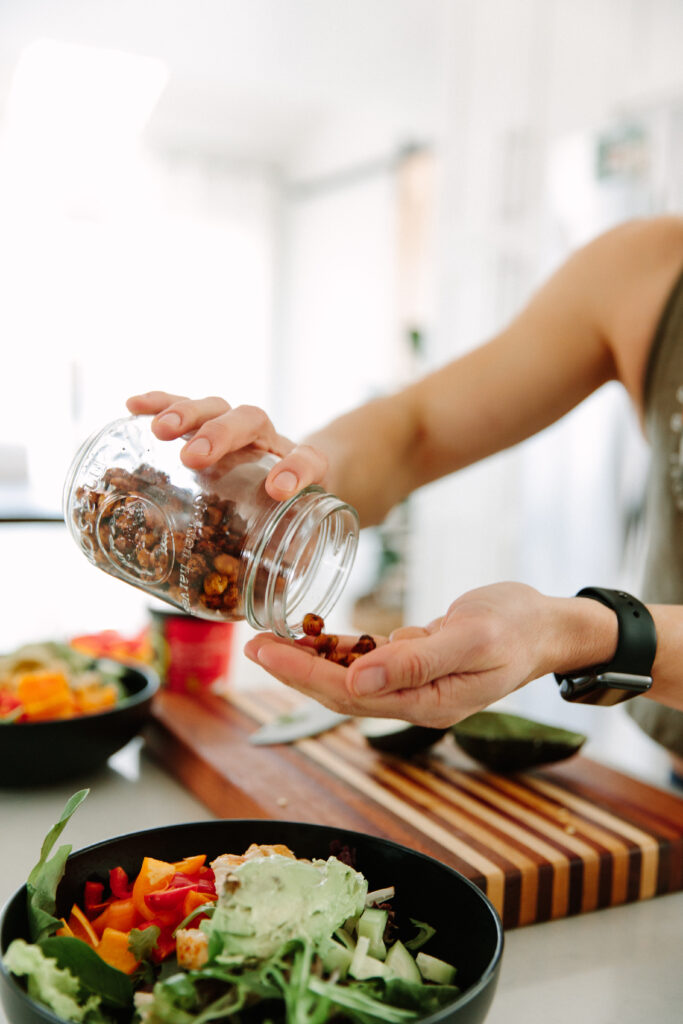 Roasted Chili Lime Chickpeas
Ingredients
15 oz chickpeas rinsed (drained, rinsed, and dried)
1 tbsp Cobram Estate USA EVOO
Seasoning
2 tsp Bubs Naturals Collagen Protein Powder
1/2 tbsp Trader Joes Chili lime Seasoning
1 tsp ground black pepper
1 tsp sea salt
Directions
Preheat oven to 400 F
Chickpeas – rinse, drain, and pat dry. FYI, Rinsing canned chickpeas removes excess starch resulting in crunchier chickpeas.
Pro tip: Dry with a kitchen towel.
Spread chickpeas on a greased baking sheet and roast for 10-15 minutes. Remember, we are roasting naked chickpeas, no seasoning yet.
Remove slightly cooked chickpeas from oven, add olive oil, all the seasonings, and put it back on a baking sheet. Bake until done. Roughly 35-40 minutes. While roasting, give a baking sheet a few shakes for even roasting.
Let the chickpeas cool on the baking sheet before storing in an airtight container. They'll stay crunchy for up to a week.
What's your favorite way to use chickpeas?
5 recipes using Bubs Naturals you don't want to miss.
This post was sponsored by BUBS Naturals, but per usual all opinions are 100% my own.
Photos by the talented Courtney Aaron.