Thank you, Whole Foods Market – Reno, NV for inspiring and sponsoring today's post. #FeedYourResolution
Hi, let me introduce myself. My name is Tiara and I'm the coffee drinking, CrossFitting, macro counting mama behind A Happy Healthy Home. While there's more to me than that – it's pretty much me in a nutshell.
When I first started counting macros I struggled to hit my daily protein number. Carbs and fats were easy and I just like I had to learn how to eat and make everything fit. I was a hot mess those first two weeks, but 6 months later I feel like a seasoned pro.
But let's chat about all things protein for a hot minute.
If you're like me the idea of eating more meat doesn't sound appealing. Nor does a daily protein shake. This mama can't just throw protein powder into a shaker bottle and down it. NO, thank you.
I'm the type who needs it blended in her Vitamix and doctored up with spinach, frozen berries, ice, etc. Yup, I like it ice cold. But then there are days that doesn't even sound good so I've learned how to get creative. Basically, I sneak protein powder into everyday food. You're probably thinking I'm crazy, but you're welcome. Trust me you'll thank me later.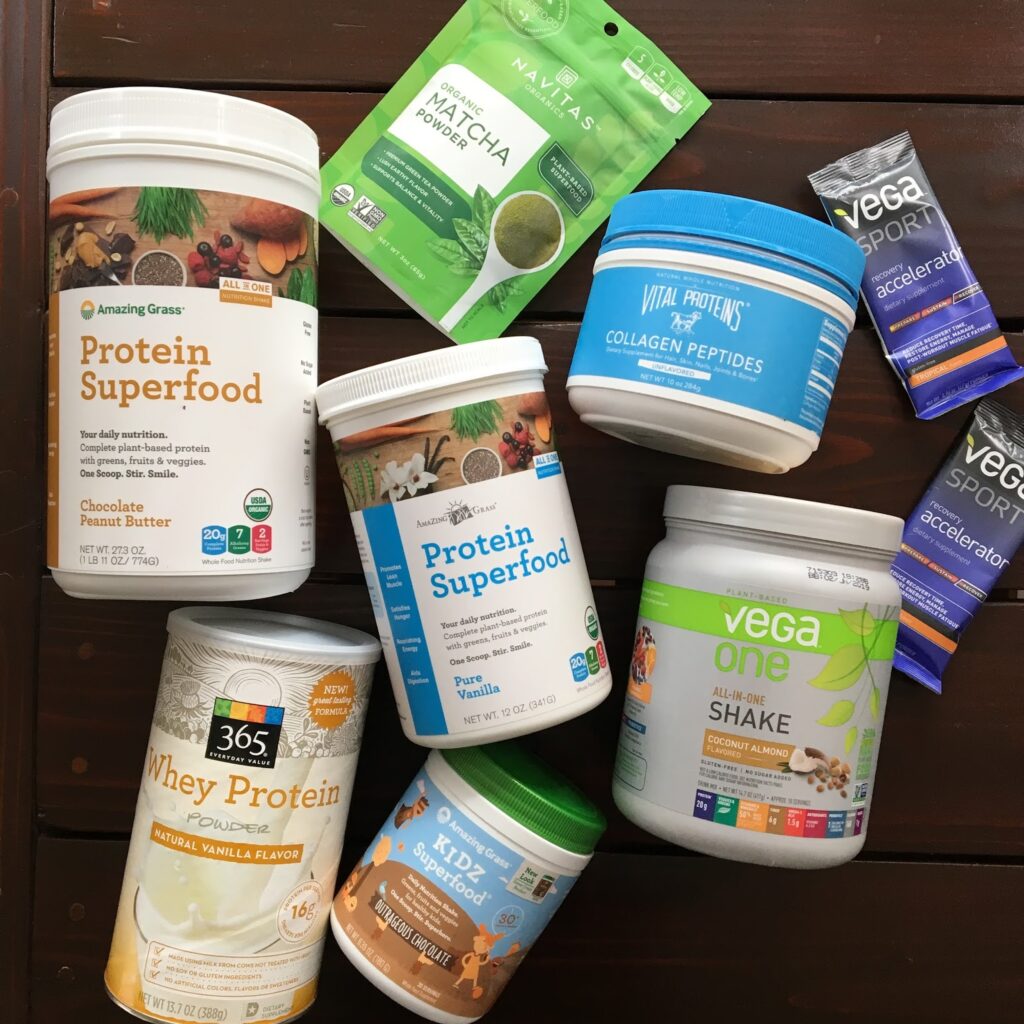 All protein isn't created equal and you might have to try a few before you find one you like. Personally, I prefer plant-based protein, however, within the last year, I've discovered a few Whey protein products I really like. Basically, it comes down to the ingredients and what sits well. So always read the label.
Whole Foods Market DEAL ALERT: All supplements are 25% off January 5-7! This only happens once or twice a year. Plus, products like Tera's Whey and Amazing Grass are an additional 25% their current sale price!

I love sales like this for two reasons. Not only is it the perfect time to stock up on your favorite products, it's the perfect opportunity to try new products. Once you stock up this weekend, I highly recommend trying one of these tasty treats.
3 Alternative Ways to Use Protein Powder

1.) Chocolate Chip Cookie Dough Hummus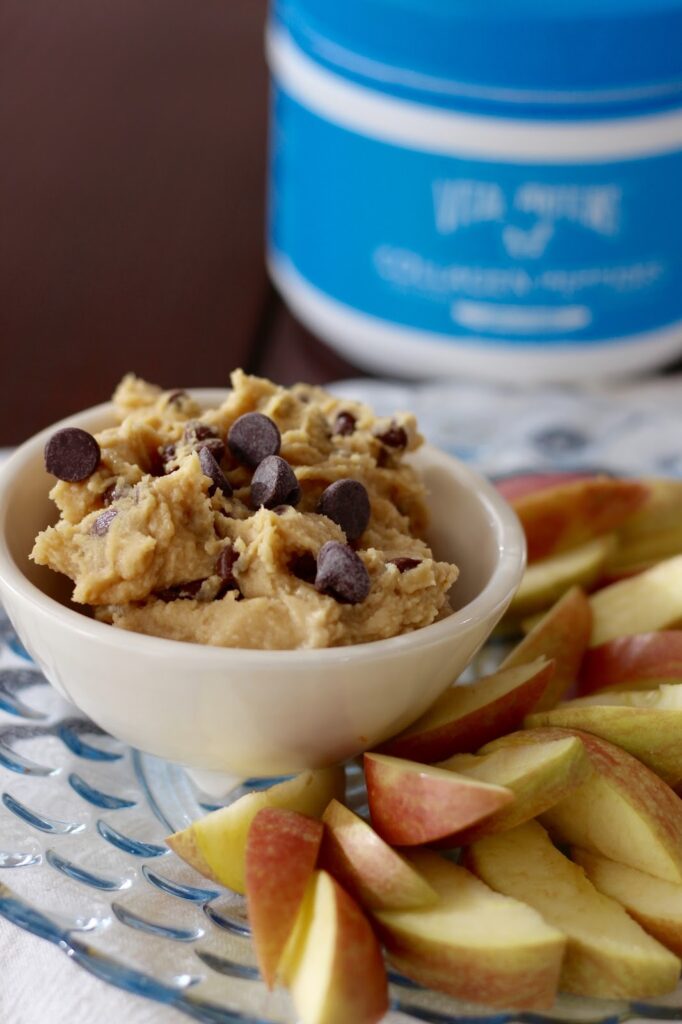 Chocolate Chip Cookie Dough Hummus with Collagen Peptides (on sale for $28.89 + 25%)
Makes 16 (2 tbsp) servings — 14C/2F/4P

Don't knock this one until you try it. While it's good with sliced apple I'm pretty ok just eating it by the spoonful. Yeah, it's that good – in my honest opinion. Collagen is one of those supplements that people love or think it doesn't work. Well, you be your own judge, but I can tell you I've been taking it daily since June and have seen amazing results. So there's that.
Ingredients

1 can of garbanzo beans, drained and rinsed
1/4 cup cashews
1/4 cup + 2 Tbsp maple syrup
2 tsp vanilla extract
3 tbsp rolled oats
1/4 tsp salt
1/3 cup enjoy life mini chocolate chips
1 scoop Vital Protein Collagen Peptides
Directions

Place all the ingredients, except the chocolate chips, in a food processor and puree until smooth.
Spoon mixture into a bowl and fold in Chocolate chips. Chill for roughly an hour and serve with sliced apples. You can serve immediately, but it tastes better chilled (IMO).
2.) Power Oatmeal Bars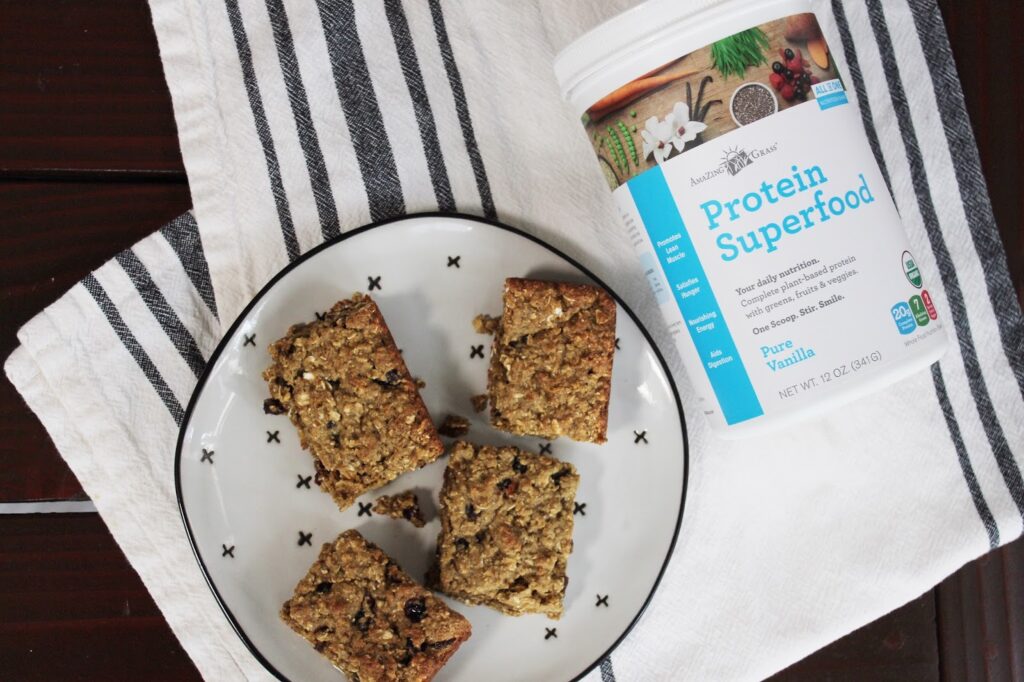 Power Oatmeal Bars* with Amazing Grass Pure Vanilla (on sale for $21.99 + 25% off)
Makes 12 bars — 38C/2F/5P

I'm all for recipes pulling double duty. Yup, this power bar is the ideal grab-and-go breakfast or snack. For breakfast, I say pair it with a hard-boiled egg for a little extra protein, but enjoy as is for an afternoon snack. Next time I might add white chocolate chips, since cranberries and white chocolate pair so well together.
Ingredients

1 cup Kodiak Cakes mix
1 scoop Amazing Grass Pure Vanilla Protein Superfood
1 ripe banana
1/2 tsp salt
1 tsp baking powder
1/2 tsp baking soda
1 tsp cinnamon
1 medium egg
2 tsp vanilla
1 cup brown sugar
2 cups oats
1/4 cup Craisins
Optional: add craisins, raisins or chocolate chips
Directions
Combine all ingredients, pour into a greased 8×8 baking dish. Bake at 350 until golden brown 20-30 minutes.
*I totally snagged this one from www.KodiakCakes.com
3.) Coconut Almond Matcha Power Muffins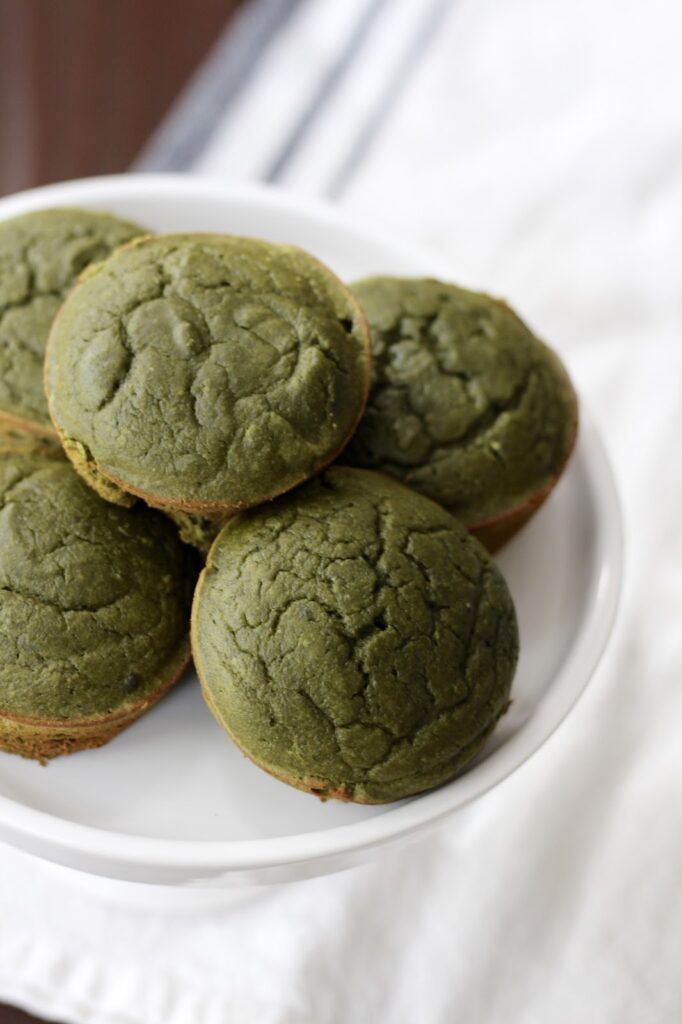 Coconut Matcha Power Muffins with Vega Coconut Almond Protein Powder (25% off $36.99)
Makes 6 — 13C/4F/6P

Move over matcha latte there's a new gal in town and her name's muffin. You guys, these muffins are so fricking good! They're moist, rich in flavor and won't blow your macro budget. If you can get past the color you'll be in matcha heaven. Make a batch over the weekend and enjoy them all week for breakfast or an afternoon snack. I could see myself replacing my toast with this muffin.
Ingredients
1/4 cup coconut flour
1/8 cup arrowroot flour
1/4 teaspoon sea salt
1/4 tsp baking soda
1.5 tbsp Navitas Organic Matcha Powder (25% off $29.99 for 3oz bag)
1 tbsp Truvia brown sugar blend
1 scoop Vega Coconut Almond Protein Powder
1 Vital Farms medium egg
1/3 cup egg whites
1.5 tbsp maple syrup
1.5 tbsp lemon juice (about a half a lemon)
40 g New Barn unsweetened almond milk
1 tsp vanilla extract
1/4 cup non-fat plain Greek yogurt
1/2 tbsp coconut oil, melted
Directions
Preheat oven to 350 degrees.
Spray muffin pan with coconut oil or use non-stick liners.
In a small bowl, whisk together salt, baking soda, matcha powder, flour, and sugar.
In a different large bowl, beat the wet ingredients until soft frothy peaks form. Combine the wet and dry ingredients together until a frothy mixture. Pour mixture gently into muffin pan and bake for 20 minutes. Test with a toothpick and cool for before serving.
WHOA, that was a long post! Are you still with me? Which recipe are you going to try first? Better yet, inquiring minds want to know which supplements you're picking up this weekend at Whole Foods Market!?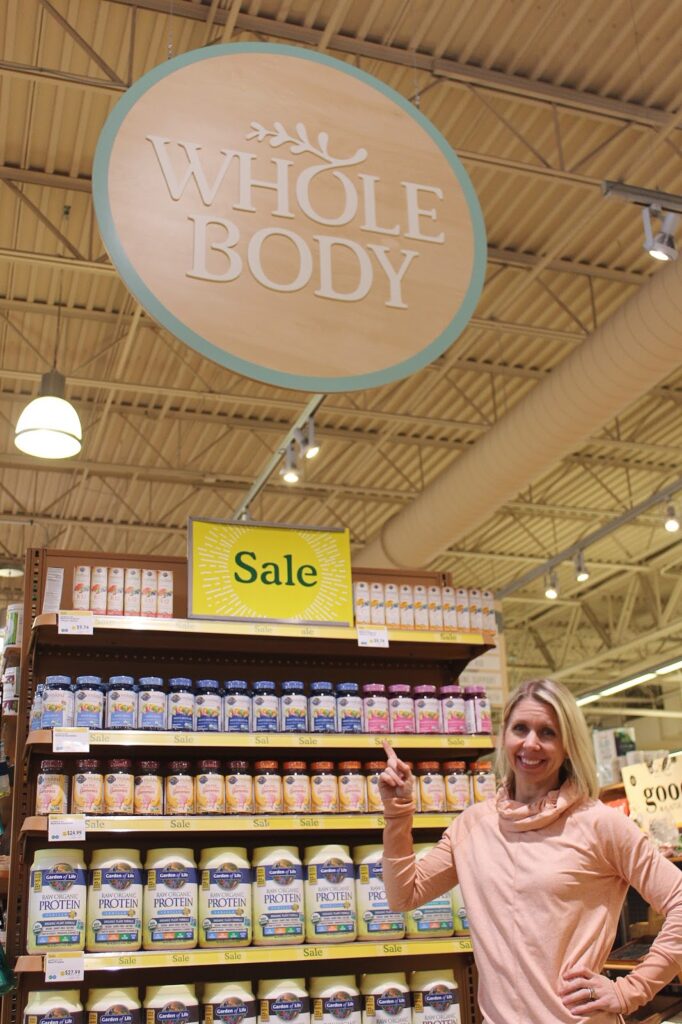 Just a friendly reminder, the Whole Foods Market Supplement only sale is this weekend, January 5-7, 2018.
All of the supplements in the Whole Body department, including vitamins, probiotics and protein powders are 25% off! WFM has strict standards, naturally. They really mean it when they talk about clean beauty and personal care. When it comes to Vitamins and supplements they have it all – herbs, protein powders and more. Plus, their supplement standards don't allow hydrogenated fats or artificial colors, flavors or sweeteners! Can we say #winning!