Happy FriYAY! Anyone else planning on all things Fall this weekend? I'm kicking off the week with stuffed acorn squash for dinner! The recipe I use tastes like Thanksgiving. It's delicious if that's your jam. Anyway, I had a meeting of the minds this morning to discuss the 6-week Nutrition Challenge starting Monday and thought I would give you a sneak peek of some of the things you might learn during the challenge.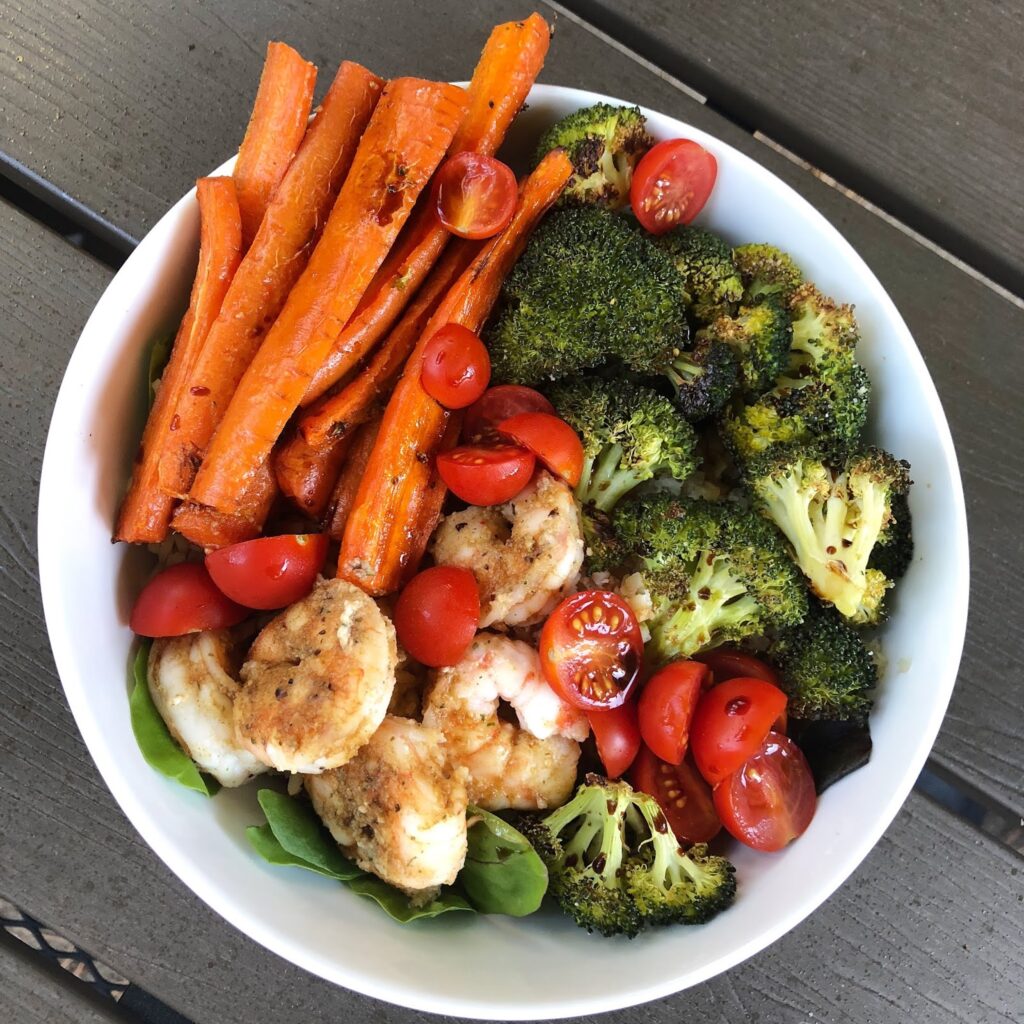 Most Americas don't eat enough protein so when someone is just starting to count/track macros/food, in general, it's usually the hardest macronutrient to hit. At least it was for me and a number of clients I've worked with. But after a few weeks, it gets easier and easier to hit number within 4/5 grams. So instead of spinning your wheels, here are some quick and easy ways to eat more protein.
5 Ways to Add more Protein to your Day
Coffee + Protein
If I'm not planning on a protein shake or smoothie I love adding a scoop of unflavored collagen peptides to my coffee. Not only are you upping your protein, but collagen also has great benefits such as flowy locks and stronger nails. It's a win-win in my book.
Add extra meat to your meal
Adding a little bit of chicken at lunch or dinner will give you the extra boost of protein you need.
Oatmeal + Protein
If you're not an egg person I suggest making protein-packed oatmeal. Just add a scoop of your favorite protein powder, a dash of nut milk and top with berries. BOOM you just had 20+ grams of protein and will likely be full till lunch 🙂 This is also a super easy way to get in protein when traveling.
Nonfat Plain Greek Yogurt + Berries
Plain Greek Yogurt is such a simple way to add extra protein. Add a few berries, maybe some powdered PB and a dash of honey and you have a "healthy" sweet treat! Those who know me well know I have this EVERY night. Sometimes with granola if I have the carbs and fats to spare.

All the Egg Whites
Breakfast scrambles are the easiest way to increase your daily protein. Makes egg whites with all the leftover roasted veggies and ta-da you have a filling protein packed breakfast.
There you have it, folks, a few simple ways to increase your daily protein. Want to join the 6-week Nutrition Challenge? Click HERE to get started.