Do you know what's just as good as Friday? COOKIES on a Friday! I'm not talking any cookies. I'm talking about White Chocolate Chip Macadamia Nut Cookies! 🙌🏻 🍪 ❤️
If we can't go to Hawaii, I'll just bring Hawaii to us.
If you know, you know.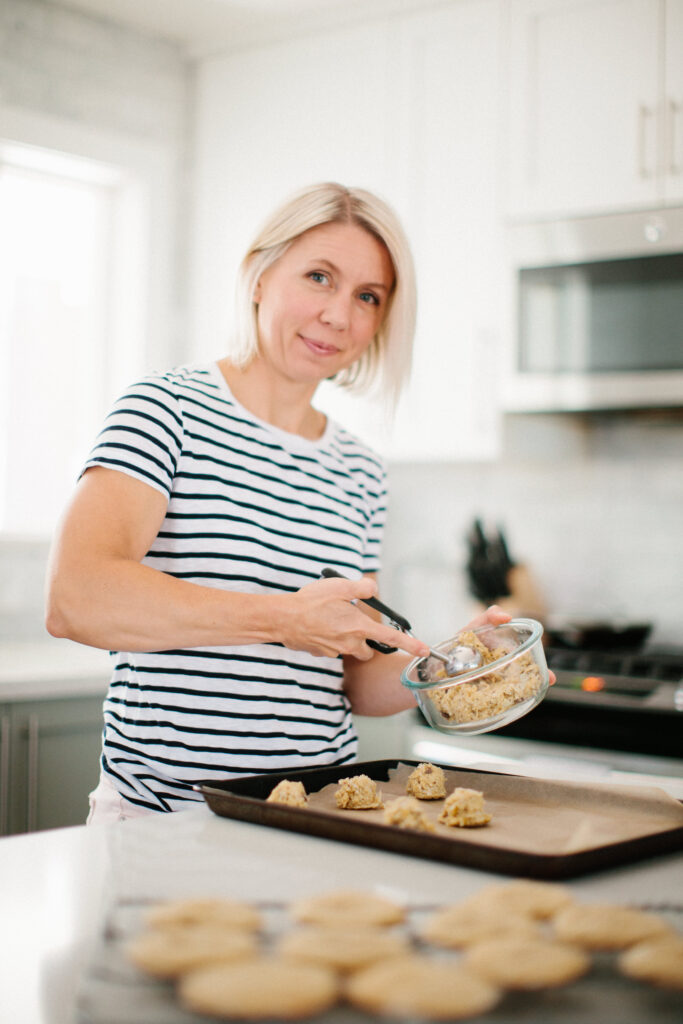 We're big fans of cookies over here. Are you surprised? In fact, the hubby has requested these specific cookies almost weekly since I initially made them. Honestly, it had been years since I had a White Chocolate Chip Macadamia Nut Cookie. I forgot just how good they were.
There's the perfect holiday cookie. Spice them up by adding 1/4 cup craisins. Now we're talking chocolate, sweet and salty! I guess I know what I'm making this weekend!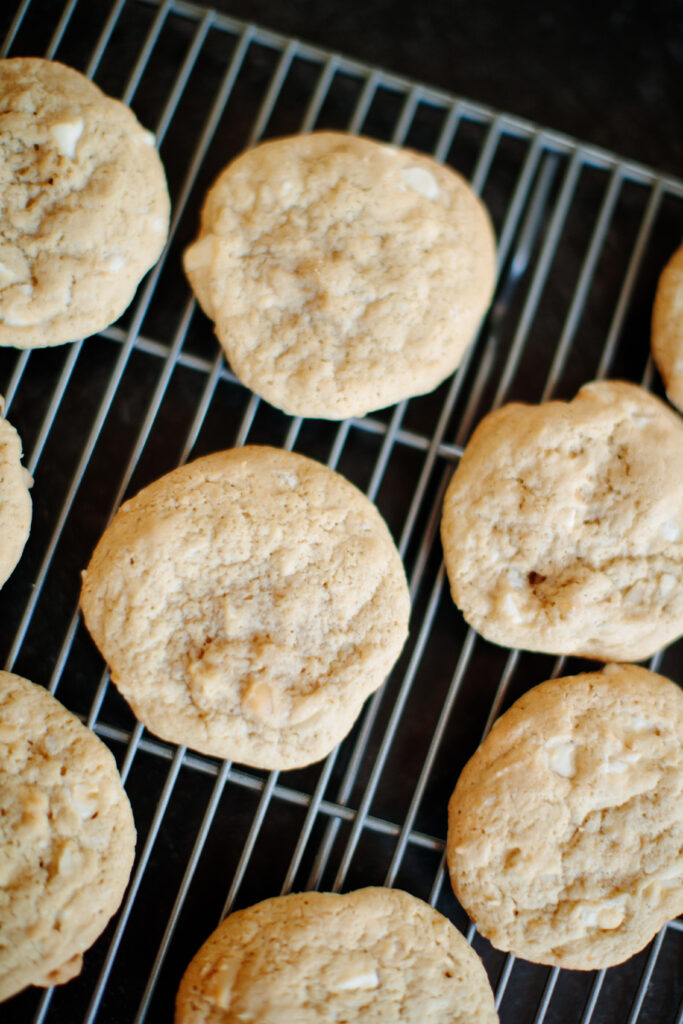 This summer we discovered Royal Hawaiian Orchards and haven't looked back! We get them delivered directly to the house. It's a good mail day when you come home to a box from Royal Hawaiian Orchards!
Order Royal Hawaiian Orchards online and receive 15% off with code TIARA15
When you order some Royal Hawaiian Orchards because I know you will make sure to add a bag of the BBQ flavor. It's a household favorite.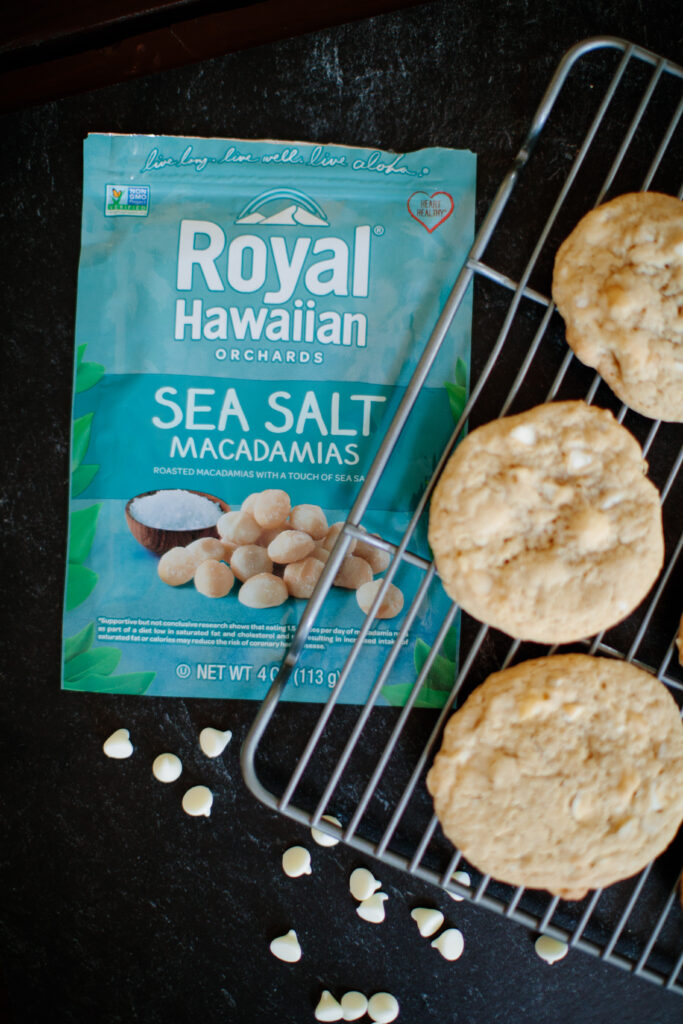 I'm going to share a secret with you. The key to the perfect cookie is a cookie scoop. I know, I know. I fought it for so long too. But trust me I've been using a cookie scoop for a few years now and it's a game changer. Each cookie cooks perfectly!
If you make these White Chocolate Chip Macadamia Nut Cookies don't forget to tag me in your Instagram post @Tiara_wasner. I love seeing what you're making and enjoying.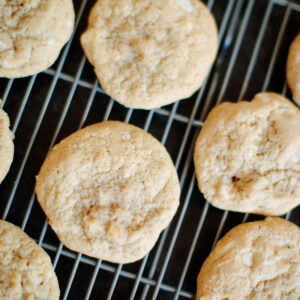 𝗪𝗵𝗶𝘁𝗲 𝗖𝗵𝗼𝗰𝗼𝗹𝗮𝘁𝗲 𝗖𝗵𝗶𝗽 𝗠𝗮𝗰𝗮𝗱𝗮𝗺𝗶𝗮 𝗡𝘂𝘁 𝗖𝗼𝗼𝗸𝗶𝗲𝘀
Ingredients
1/2

cup

all-purpose flour

1/4

tsp

baking soda

3

tbsp

butter

1/4

cup

packed brown sugar

1

egg 1/4 tsp vanilla

1/4

white chip chips

1/4

cup

@royalhawaiianorchards Sea Salt Macadamia Nuts

chopped

pinch

of salt
Instructions
Preheat oven to 300 degrees.

In a small bowl, whisk flour, baking soda, and salt. Set aside. In another bowl, combined butter, sugars, egg, and vanilla until creamy, Slowly mix in flour mixture. Once combined stir in white chocolate chunks & @royalhawaiianorchards Sea Salt macadamia nuts.

Using a 1.5 tbsp cookie scoop, drop cookie dough balls onto a lined baking sheet.

Bake for 12-15 minutes or until golden. Let the cookies cool on your baking sheet for 5 minutes before transferring to a wire rack to cool completely.
Love Macadamia nuts? Then you'll want to check out these Ultimate White Chocolate Macadamia Nut Bars! They will legit knock your socks off.