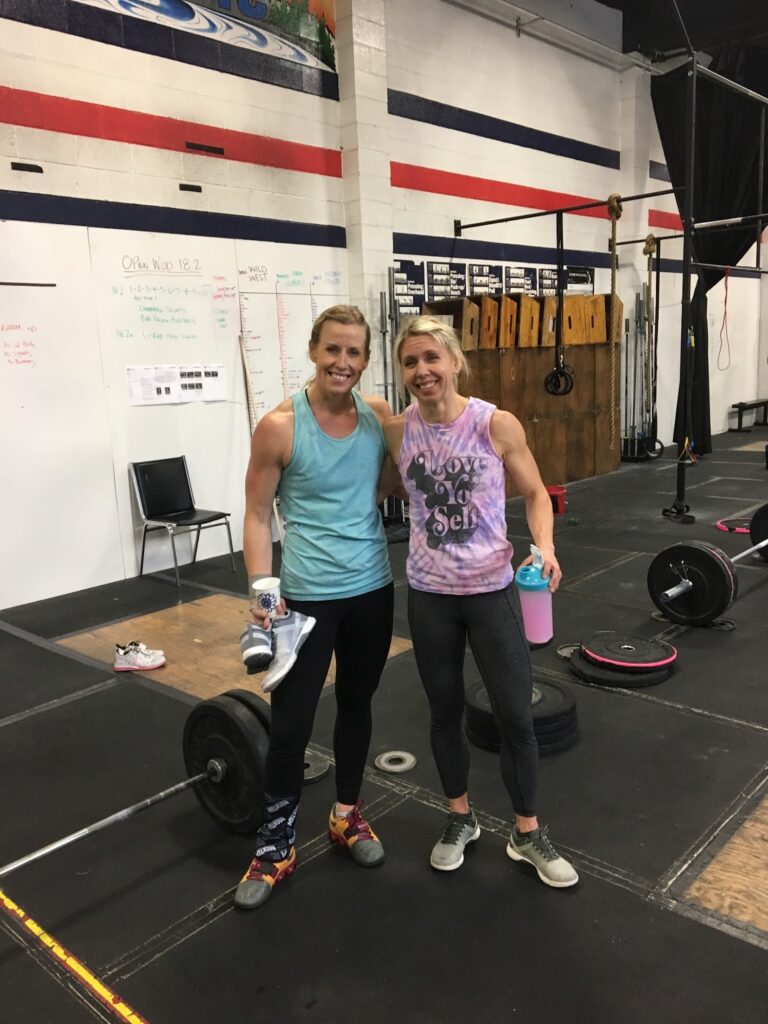 That face though…
Well, folks week 2 of the CrossFit open didn't disappoint. It was a lung burner with a max lift. Oh, Joy – said no one ever. But seriously I wasn't too excited about the workout because of the 1 rep max clean. I'm just not there, yet. But that's what the open is about pushing yourself out of your comfort zone.
So let's get to the nitty gritty…
THE WORKOUT
1-2-3-4-5-6-7-8-9-10 reps for time of:
Dumbbell squats 25-lb. dumbbells
Bar-facing burpees
Workout 18.2a 1-rep-max clean
Time cap: 12 minutes to complete 18.2 AND 18.2a

INITIAL THOUGHTS
Honestly, I didn't think this WOD was very exciting. Probably because it's not in my wheelhouse. When there's a movement you're super good at you are more likely to be excited about it.
PERFORMANCE
UGH — this is one of those workouts I thought I was going fast, but that was not the case. Also, I don't recommend pushing that hard when you're super congested and can't breathe. With that said, I redid it and well I only did it 12 seconds faster! You could say I was a bit disappointed. My final time/score: 8:16 /135 lbs.
Although I'm disappointed I have to reflect and remind myself how far I've come. I don't know if I would have finished in the 12-minute time cap this time last year… So there's that.
FINAL THOUGHTS
Whew, while I'm glad I redid it I'm also glad that it's over. Ready to move on.
Did you do 18.2? What did you think? How do you feel about redos?