The baking continues! Last week I made banana bread and this week its gluten-free zucchini bread. I even started making sourdough bread again!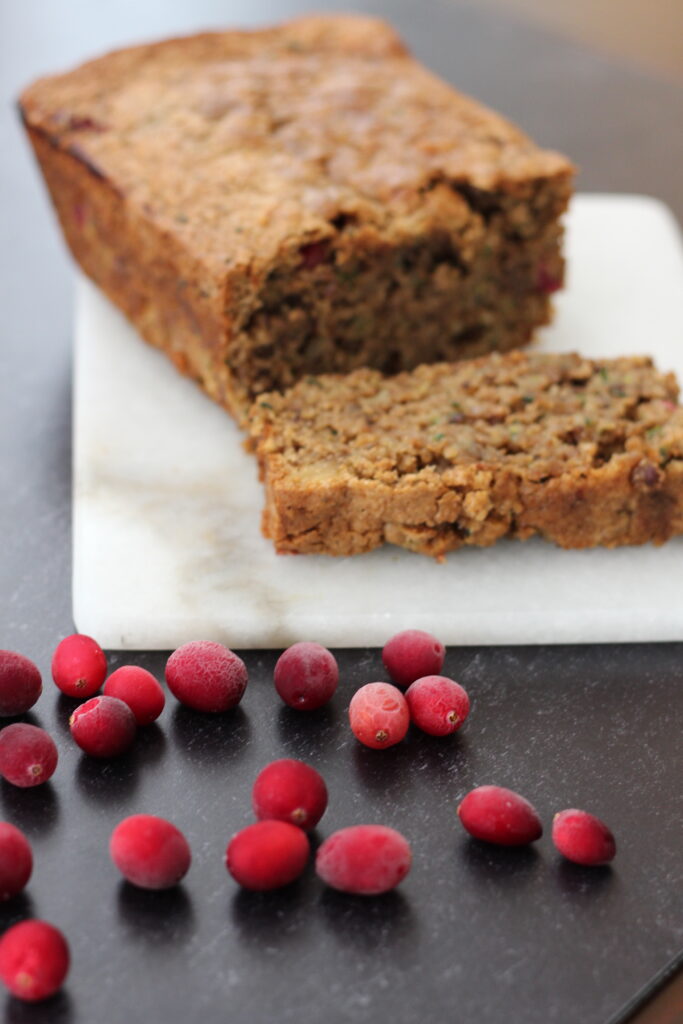 Like many of you, I'm going through my cabinet and trying to use up what I have on hand. It's like the world is shelf cooking! Right now, it's gluten-free flour. While we don't follow a gluten-free diet, I like that GF flour gives the bread a cake-like texture.
I love adding nuts, chocolate, or fruit to baked goods. It adds a nice little something. The secret ingredient in this bread is cranberries! The occasional tart bite is extremely satisfying. Cranberries aren't just for Thanksgiving! Yup, you can find Cape Cod Select in the freezer section all year long. You might want to try adding cranberries to smoothies, crisps, or salads.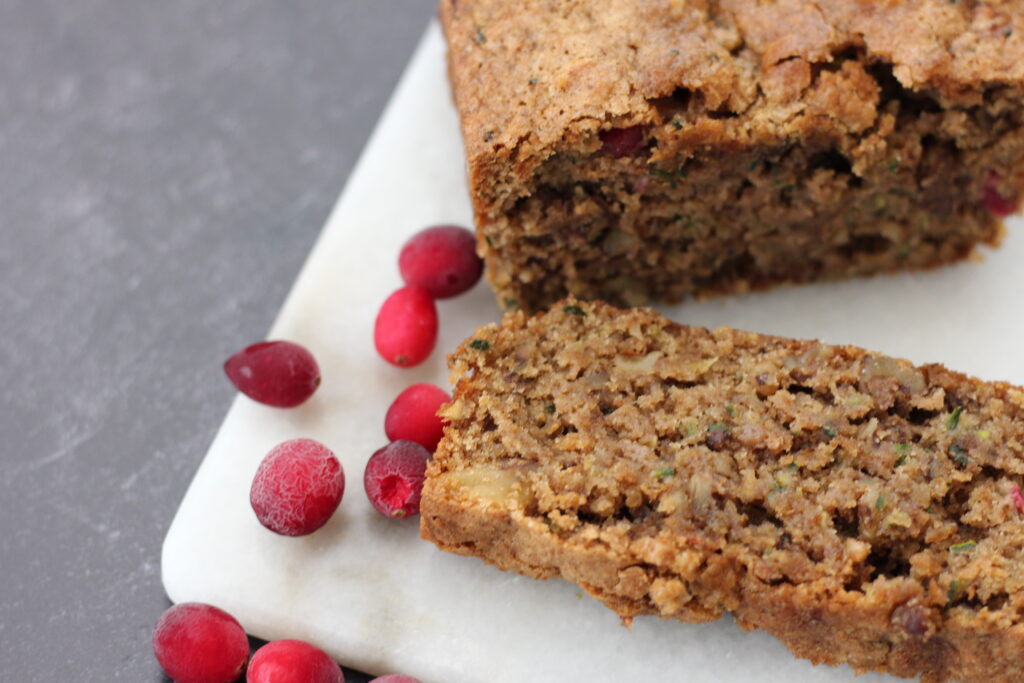 FUN FACT: Cranberries are primarily made up of carbs and fiber. They also boast several vitamins and minerals, including manganese, copper, and vitamins C, E, and K1. Keep in mind that cranberry juice has almost no fiber.

healthline.com
If you have cranberries on hand, this zucchini bread a great way to use them up! You could always make muffins too! Otherwise, swap for chocolate chips or dried fruit.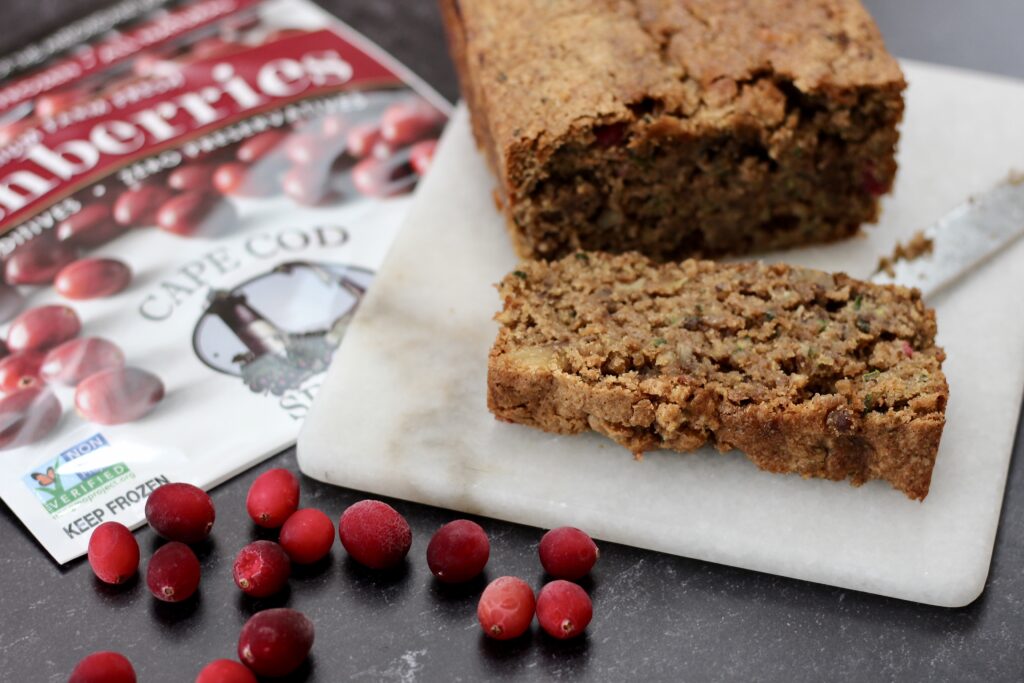 Zucchini Cranberry Nut Bread (GF)
Ingredients
190g Gluten-free flour – All-Purpose works too!
1/2 tsp baking powder
1/2 tsp baking soda
1/2 tsp salt
2 tsp ground cinnamon
1/4 tsp ground nutmeg
120ml avocado oil
150g packed sugar
50g coconut sugar
15ml maple syrup or honey
1 large egg
2 tsp vanilla extract
8 oz shredded zucchini 
110g Walnuts, chopped
50g @capecodselect Cranberries (I use frozen)
Directions
Preheat oven to 350 degrees. Grease a 9×5 inch loaf pan and set aside.
In a medium-sized bowl, whisk flour, baking soda, baking powder, salt, and spices. Set aside. Using a stand or hand mixer, combine oil, sugar, eggs, maple syrup, and vanilla. Stir in zucchini.
Combined wet and dry mixtures. Fold in walnuts and cranberries.
Bake for 45-60 minutes. Baking times can vary so keep an eye on yours. Cool completely and enjoy a slice!
Store on your counter up to 4 days, in the refrigerator up to 1 week or freeze for a few months.
This post was sponsored by Cape Cod Select. All opinions are 100% my own #FrozenCranberries #YearOfTheCranberry #CapeCodSelect #SelectTheBest #FrozenFoodMonth