Hi, Friends. How are you? No really, how are you holding up?
For the last three days, I've been attempting to write a post of some sort. You know, with all the free time I have between work, homeschooling Emerson, keeping a clean house, and training. One could say life hasn't slowed down for us.
Honestly, I've been trying to wrap my head around things. Figuring out where to start or what to say, with everything going on, has been the hardest part. I could go on about how we're social distancing and how California is now a "shelter in place" state, but we're just going to talk about food.
I finally went to the store on Monday. It had been 10 days since Emerson and I went to Costco/Trader Joe's and we needed some fresh produce. Guess what? I was able to purchase everything on my list. I went to Raley's at 7 a.m. and got in and out. To be honest, I bought enough to last another 10-14 days. The fewer trips the better.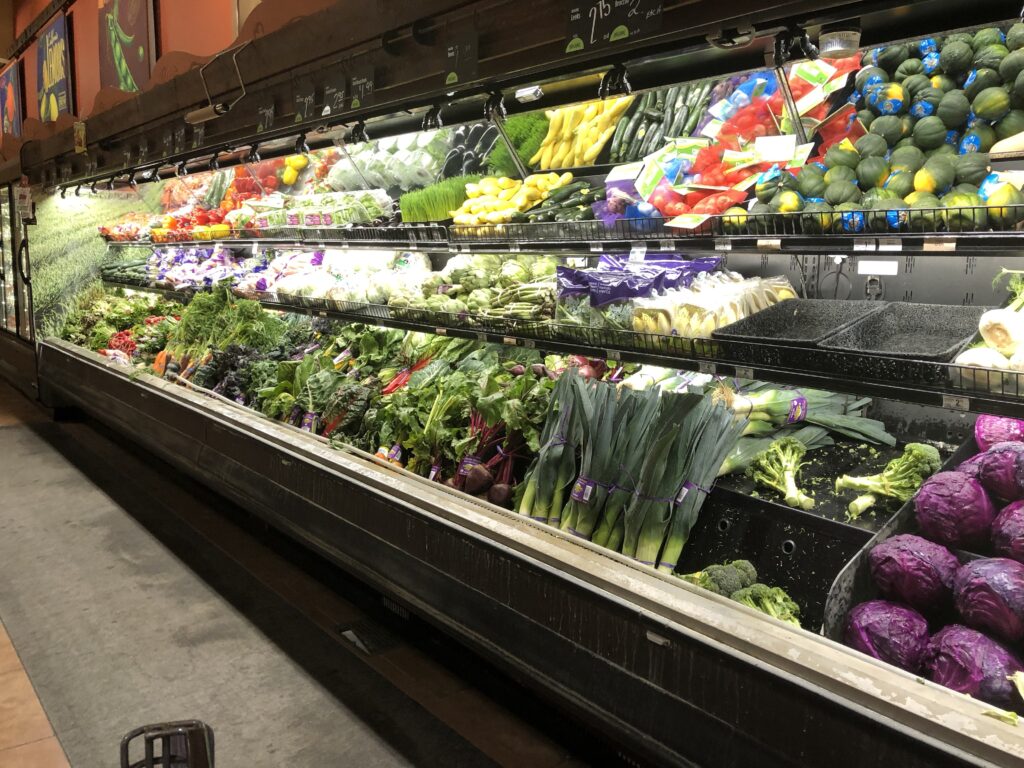 Let's chat about meals real quick. This will likely not surprise you, but we haven't changed a thing about our eating habits. We're still eating nutrient-dense bowls packed with carbs, fat, and protein. Of course, I'm enjoying the occasional chocolate. Let's face it, chocolate makes the world go round.
Everything is better in a bowl.
Aside from the above meals all being in a bowl, they have a few things in common. They all started with a base of greens — arugula, spinach or spring mix. I'm eating the rainbow. Most incorporated leftovers of some sort. They were made in 10-20 minutes.
Don't Worry, Get Creative
With stores running low on protein I've been enjoying protein-packed smoothies again. If you're having one daily, like me, then you're running through your frozen fruit supply and are getting creative will your flavor combinations. Blueberries are usually my go-to, but I ran out. So I've been trying various Strawberry, Mango and Cherry combinations. I've even started adding spinach again. Protip: If you're out of bananas, use frozen riced cauliflower. I'm not kidding. It will give you the same consistency and doesn't change the flavor.
Enjoy a Treat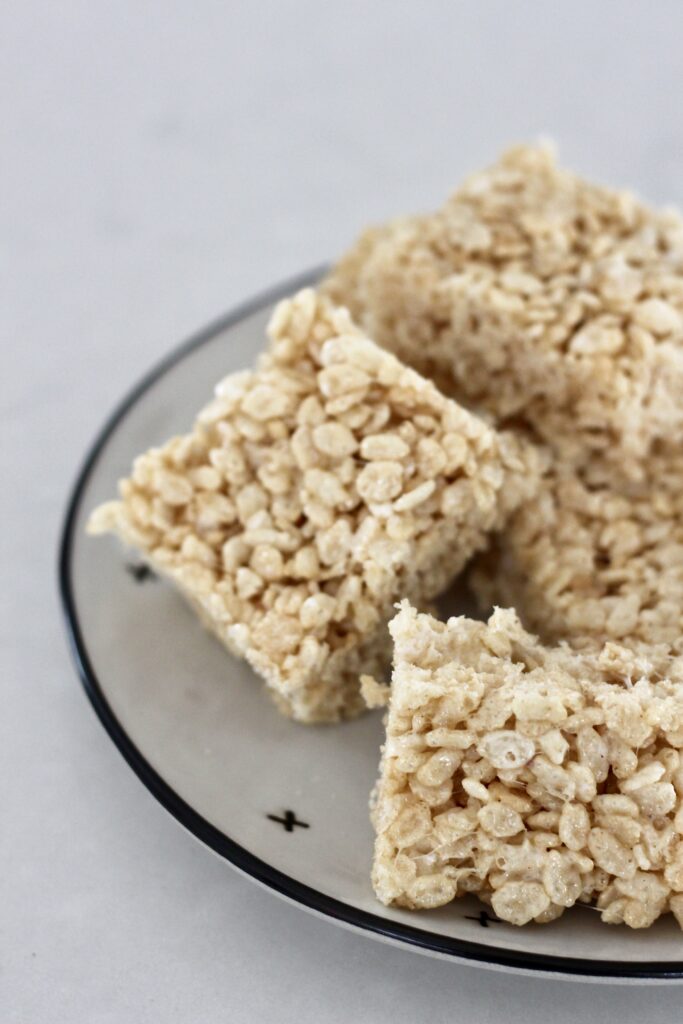 Don't be afraid to enjoy a cookie, some chocolate, a glass of wine or your favorite treat. Sometimes you just need a little something to make the day right. We've been baking up a storm. From banana bread to cookies to rice crispy treats. A berry crisp or crumble bars might be in our future.
Easy Peasy Rice Crispy Treats
Ingredients
5 tbsp unsalted butter
6 cups Trader Joe's mini marshmallows
6 cups Barbaras Bakery Rice Cereal!
1 tsp vanilla
Pinch of Pink Himalayan Sea Salt
Directions
Grease a 9″x13″ baking dish and set aside.
In a large saucepan melt butter. Once melted, stir in vanilla extract and salt. Add the mini marshmallows to the melted butter. Once the marshmallows have melted, remove the pot from heat and add cereal. One combined pour and spread evenly in your greased baking dish.
Let cool. Slice into 12 squares and enjoy!
What are treats are you making this week?