There's just something about an Açaí Bowl that I love. For years, I was afraid to make them at home. Seriously! I thought they were way too hard. But before we dive in, how about a little real talk?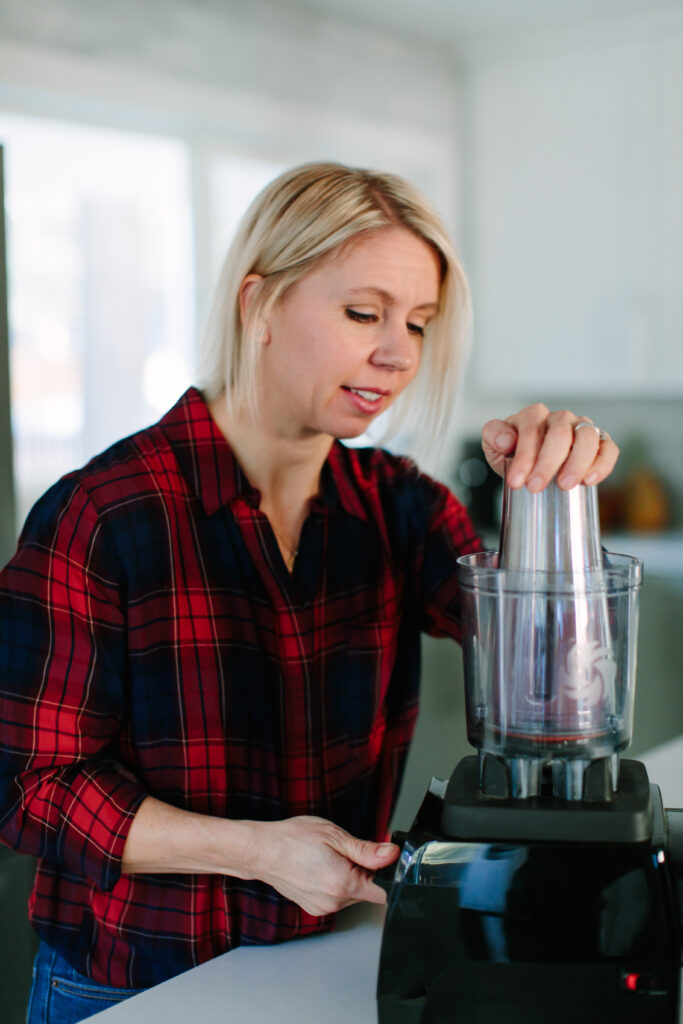 Eek, I sent out my first eBlast for a Happy Healthy Home Monday! The feedback warmed my heart and I can't wait to send out the next one. Today's recipe was included in the EBlast, but here it is again just in case you want to pin it for later.
Since everything is about CONVID-19 I'll keep this update brief. California is under a statewide "shelter in place" until further notice, schools are closed for 4 weeks, ski resorts closed 4-6 weeks early, then it snowed 4 feet and more is on the way, and Nick is now working remotely. Luckily, I'm used to working from home. At the end of the day, we're lucky to have a roof over our heads and food on the table. OK, back to our regular program. Oh, and I bought a Peloton!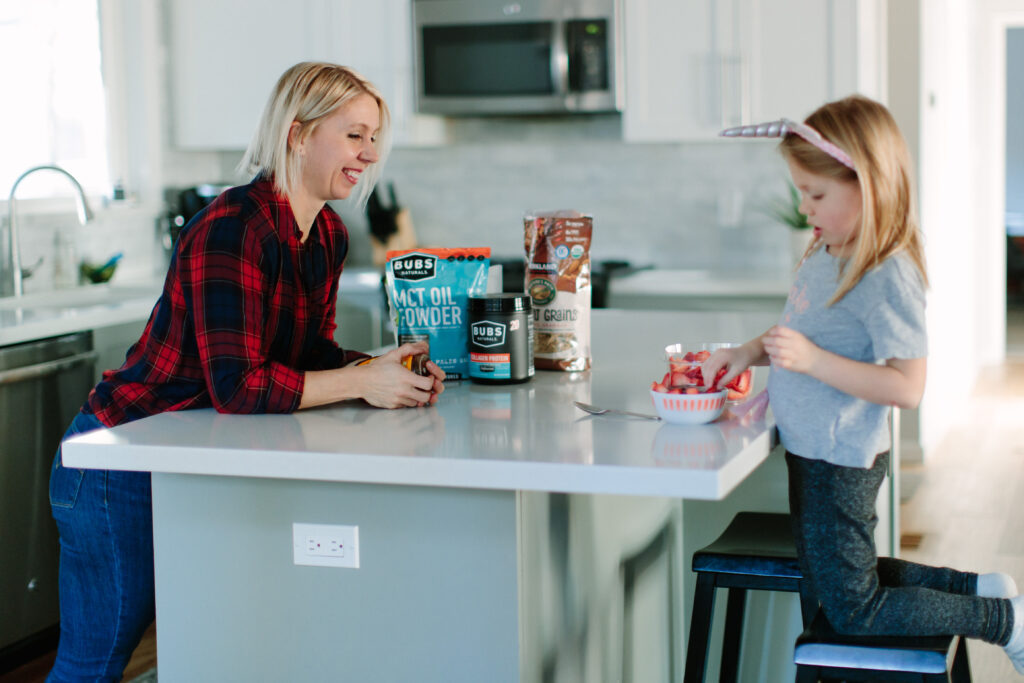 For the Love of Açaí Bowls
It wasn't until I discovered Açaí packets that I started making Açaí bowls at home! I know Açaí packets may not be new, but they are to me. Originally, I found and purchased them at Grocery Outlet. After that, I noticed Trader Joe's and Whole Foods carried Açaí packets! They've become a household staple.
It's one of Emerson's top snacks right now. She loves picking out her own toppings. Now that we've eaten through all our yogurt and waffles she might be having an Açaí bowl for breakfast tomorrow. I'm not mad about it.
Did you know that Acai berries are considered a Brazilian "superfruit?" Why? They're loaded with powerful plant compounds that act as antioxidants and could have benefits for your brain, heart and overall health!
You don't need much to make an Açaí bowl. A high-speed blender like a Vitamix, frozen fruit, nut milk & butter, and your favorite toppings. Ready to dive in?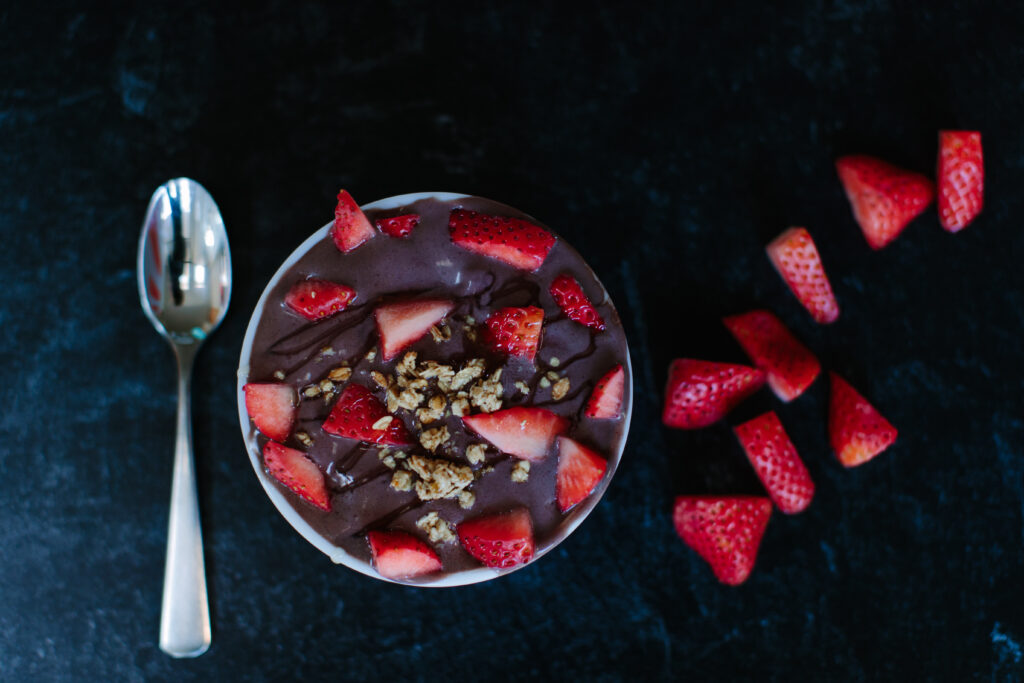 Protein-Packed Açaí Bowl
Makes 1 serving size
Ingredient
1 Traders Joe's açaí packet
1/2 medium banana frozen
1/2 cup riced cauliflower, frozen
1 scoop BUBS Naturals MCT OIL Powder
1 scoop collagen BUBS Naturals
1-2 tbsp sunflower seed butter (I'm a 1 tbsp gal)
4-6 oz Elmhurst 1925 Almond milk (depending on consistency)
Directions
Blend everything in a high-speed blender (I use a Vitamix).
Pour into your favorite bowl and top with all the goods.
Our favorite toppings include:
granola
coconut flakes
honey
fresh fruit
cacao nibs/ powder
chia or hemp seeds
PB Fit (powdered PB) – natural nut butter
Options are endless.
For more delicious recipes click HERE.
Photos by my talented friend and Lake Tahoe photographer Courtney Aaron!
This post was sponsored by BUBS Naturals, but per usual all opinions are 100% my own.