Are you missing your favorite bagel shop? Yeah, we are too! Yesterday, I made Lox and Bagels! Damn, they were tasty. All I needed was some fresh-squeezed juice to round out this breakfast. Oh, wait I have a juicer coming in hot today!
I'm pretty pumped on getting a juicer. Do you have a juicer? Please send me all your favorite combos and tips!
Back to the bagels…
Gang, these were effortless and worth it. We're talking the perfect smoked salmon, cream cheese, tomato, and onion to bagel ratio. I actually used a piece of homemade sourdough wheat bread. Anything goes!
Speaking of bread have you started making your own bread yet? If you follow along on Instagram then you know I brought back the sourdough starter. Our loaves have definitely been better this time around. Not sure why, but I'm good with it.
I have been making everything with our starter – wheat bread, rustic olive oil bread, pizza crust, etc. I've even gifted out a few starters. It's been fun watching friends bake some fresh bread as well.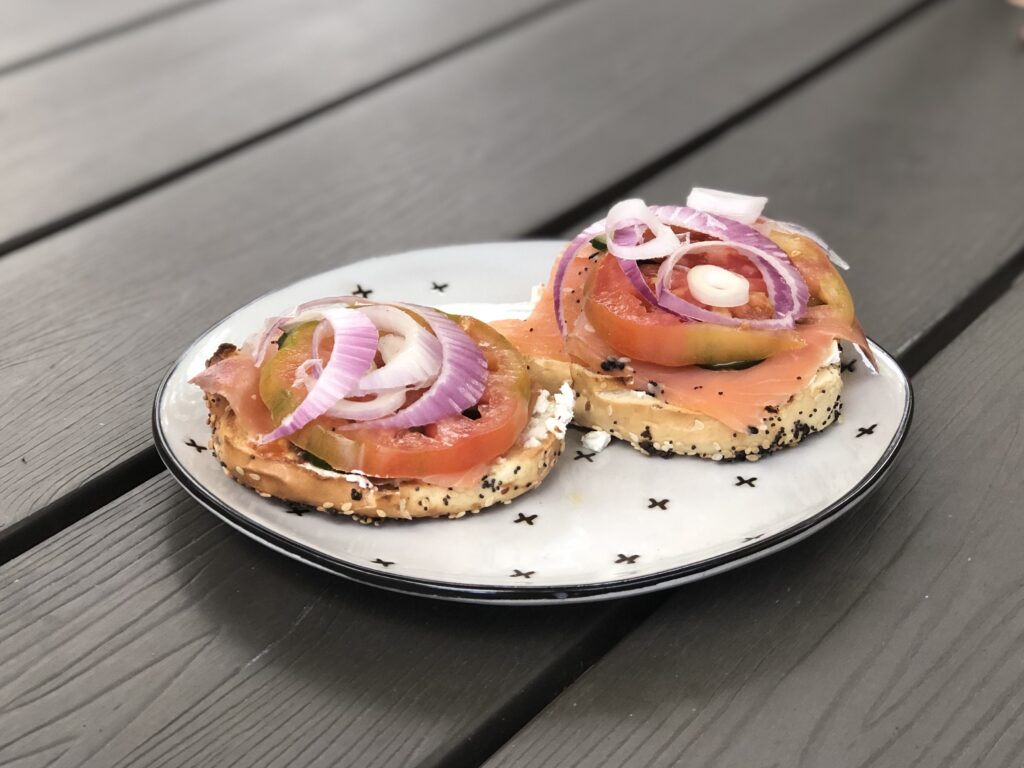 Are you a fan of smoked salmon? What about bagels? I felt like I was at a restaurant. Oh, I can't wait to sit down and eat at a restaurant or walk into a store again! Until then…
DIY Lox and bagels
Ingredients
bagels or favorite bread
4 oz Smoked Salmon @traderjoes
3-4 tbsp cream cheese
cucumbers, thinly sliced
red onion, thinly sliced
1 heirloom tomato, sliced
dash of sea salt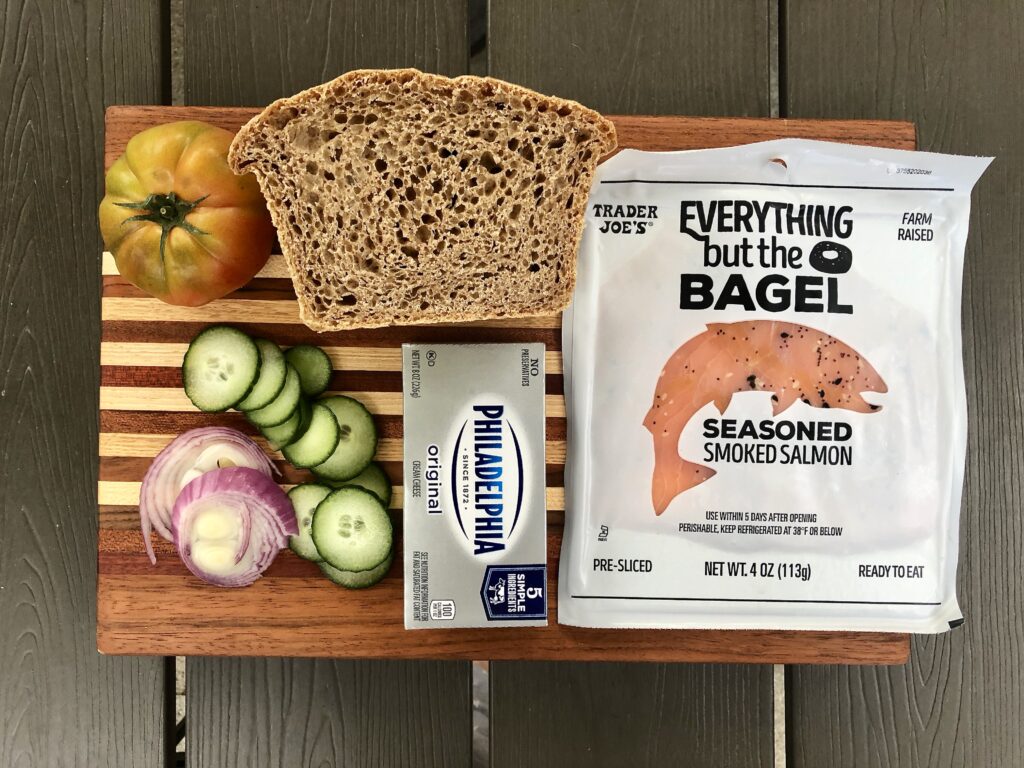 Directions
Toast bagel(s)/bread. Then layer all the goods – cream cheese, smoked salmon, cucumbers, tomato, and red onion. Sprinkle with sea salt and enjoy!
Makes enough for 2-4 people.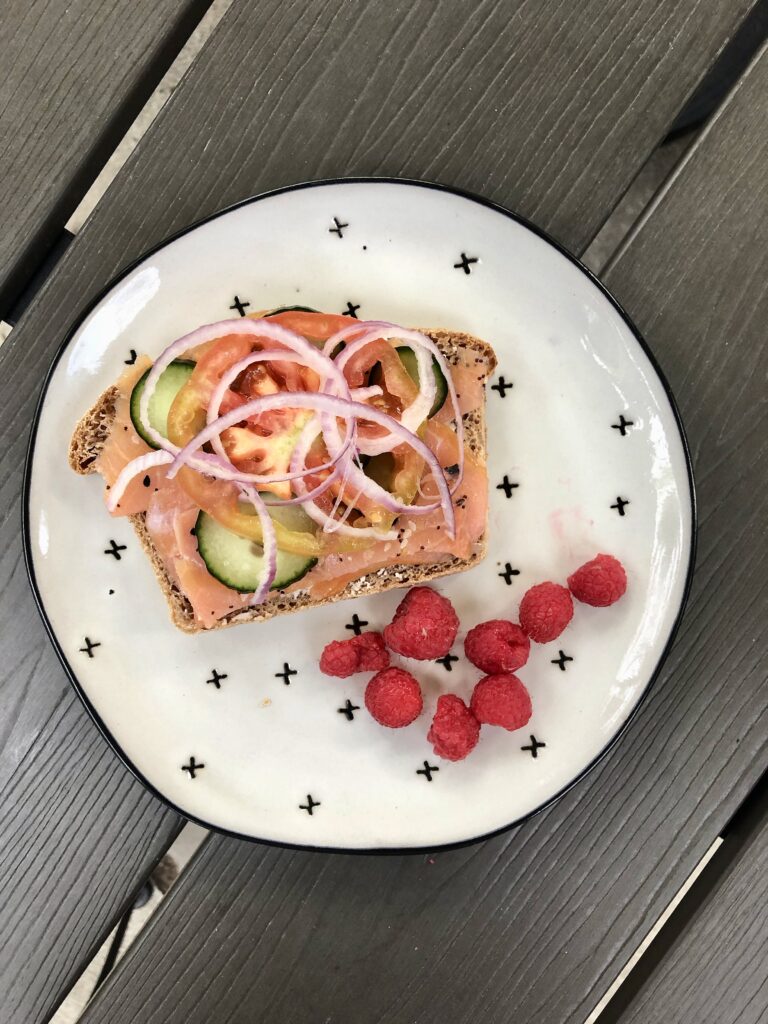 Other breakfast recipes worth making.