Raise your hand if you love Granola. Yay, I knew I was in good company! But have you made granola?! Over the last year, I've been playing around with homemade granola. While I've made a few winners, I knocked it out of the park with the protein almond butter granola. I'm winning over here!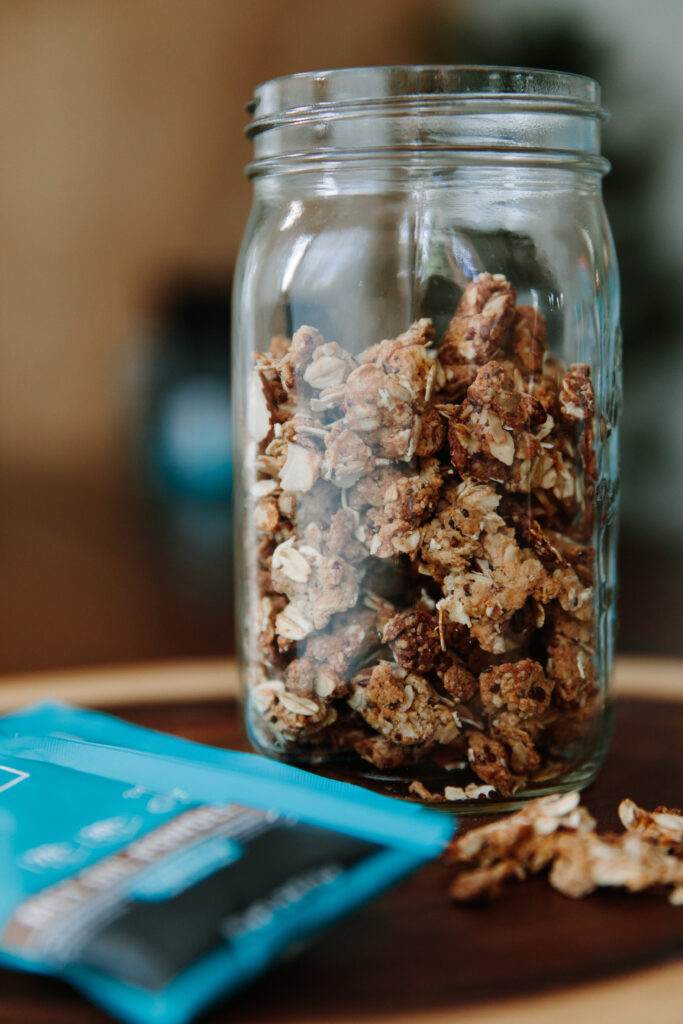 What if I said the granola was packed with additional health benefits? Not only is it protein-packed, but it includes MCT Oil. That's right, I added some BUBS Naturals MCT OIL Powder! No one will be able to tell the difference. Just saying.
MCT Oil Powder can help combat harmful bacteria and yeast, like candida, in your gut —without the side effects of antibiotics— all while helping the good bacteria thrive. Simply put, C-10 boosts your immune system and keeps your GI tract happy.

BUBsnaturals.com
What are the benefits of using BUBS Naturals MCT OIL Powder?
– Fast-acting energy
– Supports appetite control
– Mental focus
– Supports gut health
How do you use MCT OIL Powder?
Like collagen, simply add it to your favorite coffee, smoothie or baked goods! It's unflavored so no one will be the wiser. It adds a nice creamy texture to coffee and soup! Speaking of soup, I made a bomb soup using MCT Oil powder that I promise to share soon.
In the past, I would make big batches of granola but, honestly, I think granola is better made in small batches.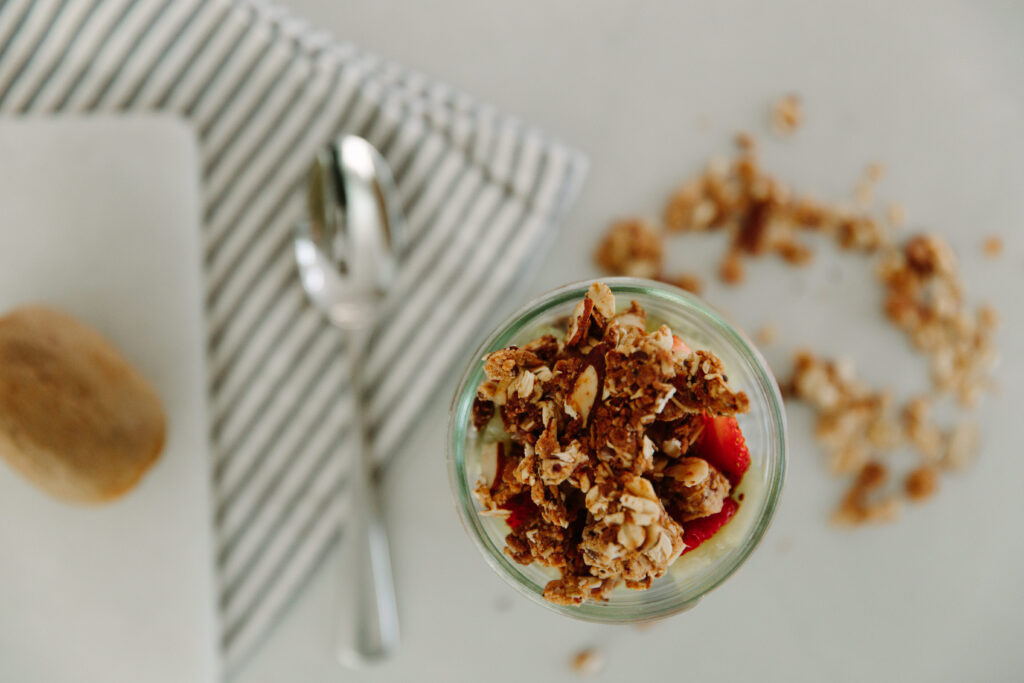 Protein Almond Butter Granola
Ingredients
2 1/4 cups The SoulFull Project oats
2 scoops BUBS Naturals MCT Oil Powder
1/4 tsp sea salt
1/2 tsp cinnamon
40g sliced almonds
6 tbsp RX Bar Almond Butter (any natural nut butter will do)
1/4 cup honey
1/5 tsp vanilla
Directions
Preheat oven to 325.
In a medium bowl combined oats, MCT Oil Powder, sea salt, cinnamon, and almonds set aside.
Place the peanut butter and honey in a small microwave-safe bowl and heat for 25-40 seconds or until melted. Add vanilla and stir well to combine. Add to oat mixture and stir until the oats are coated.
Spread the oats evenly onto a baking pan, about 1/4″ thick. Pro tip: Gently packing it down creates those big clusters!
Bake on the middle rack for 20-25 minutes or until golden….flip around 15 minutes! Remove from heat and cool completely.
Once cooled, store in an airtight container at room temperature.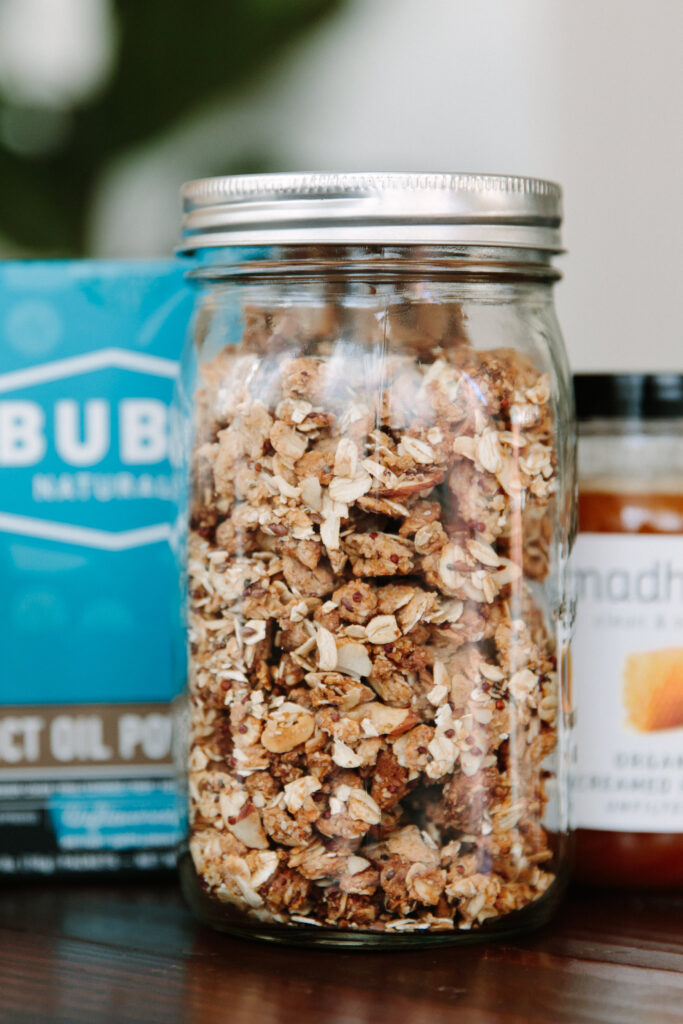 Photos by the talented Courtney Aaron.
This post was sponsored by BUBS Naturals, but per usual all opinions are 100% my own.