Are you ready to elevate your next taco night with Easy Chicken Tostadas? I get it, tacos are a household staple. Wait. Mexican food, in general, is a household staple. At least at our house, it's a couple of times a week occurrence.
Typically we make tacos, burrito bowls, or enchiladas. But last week I was craving something different. So, I made tostadas. Which I love, but up until last week had never made before. I'm now asking myself why.
Gang, not only were they delicious, they were super easy to make! I highly recommend making tostadas. Honestly, this was one of those dinners I made up on the fly and it turned out better than expected!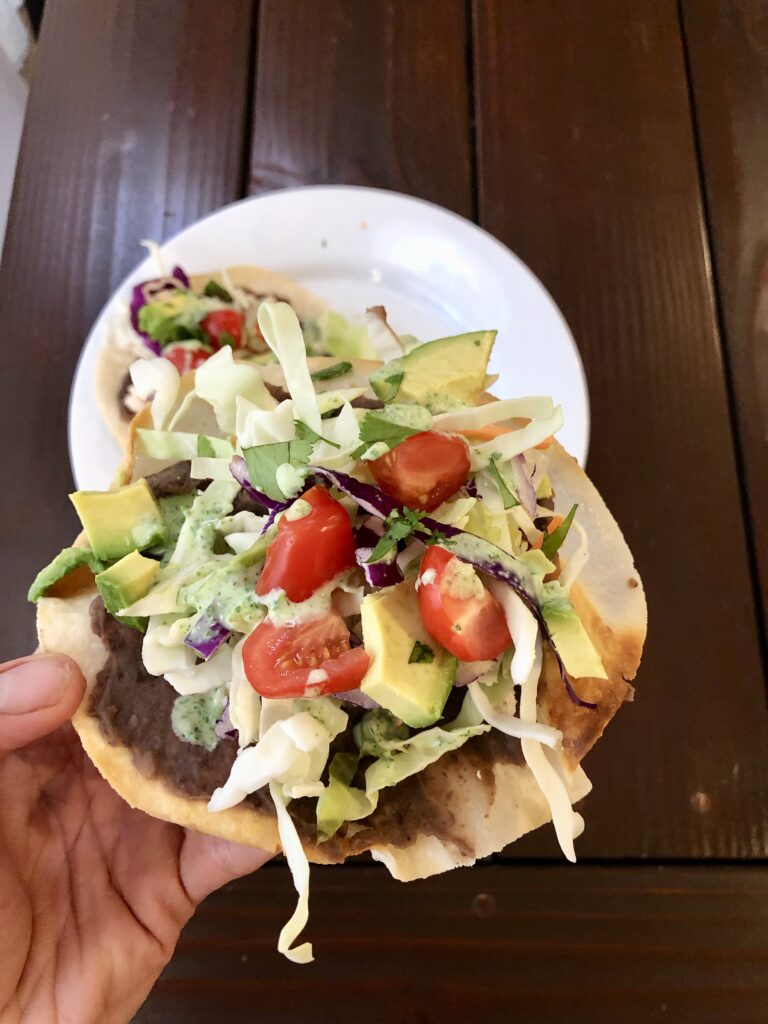 My easy Chicken Tostadas are a fresh and "healthy" take on the traditional tostada. I know dinner is a winner with the hubs when he tells me I should make it again. HAHA. There was even a rating system for a while. Either way, you better believe more tostadas are in our future! Are you in?
Easy Chicken Tostadas
Ingredients
4 Siete Foods tortillas
15 oz can refried black beans Trader Joes
1/2 avocado
2 cups cabbage, shredded
4 oz chicken, shredded (I used leftovers)
1/4 cup cheese, Mexican blend
1/2 cherry tomatoes, diced
Cilantro Dressing/Dip (recipe on the popper post)
cilantro for garnish
Nutiva coconut oil
Directions
In a large pan over medium-high heat, heat a generous amount of coconut oil. You'll want it to cover the entire bottom of the pan. Lightly crisp the tortillas, one at a time. About 30-60 seconds per side. Set aside on a cooling rack or plate lined with paper towels.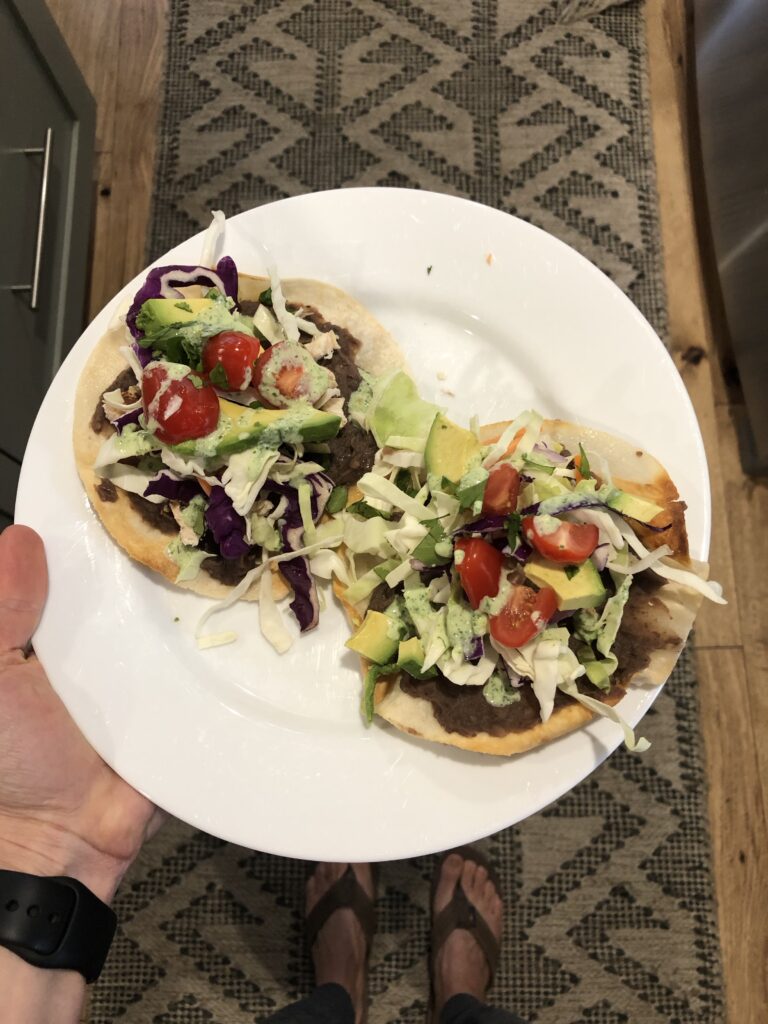 Meanwhile, in a small saucepan heat refried black beans stirring occasionally.
Line up all the goods and start layering. Beans, chicken, cabbage, cheese, avocado, tomatoes, cilantro, and dressing!
5 dinners to make this week!