When I think of summer, I think of beach days, ice cream, camping, and road trips. With summer travel plans either canceled or on hold, it has me dreaming of summer nights spent in Montana. All I can think about is a bowl of homemade ice cream topped with fresh-picked huckleberries, and sitting on the dock at the lakehouse reliving the day's adventure.
Speaking of vacation, when it comes to traveling, there are a few things I don't leave home without. The SoulFull Project Hearty Grains & Seeds packets are one of them. Why? Not only are they easy to pack, but you can simply add hot water or your favorite nut milk and enjoy ANYWHERE. Overnight oats with fruit are typically my go-to breakfast, for early flights, backpacking trips, or when I just need to get out the door.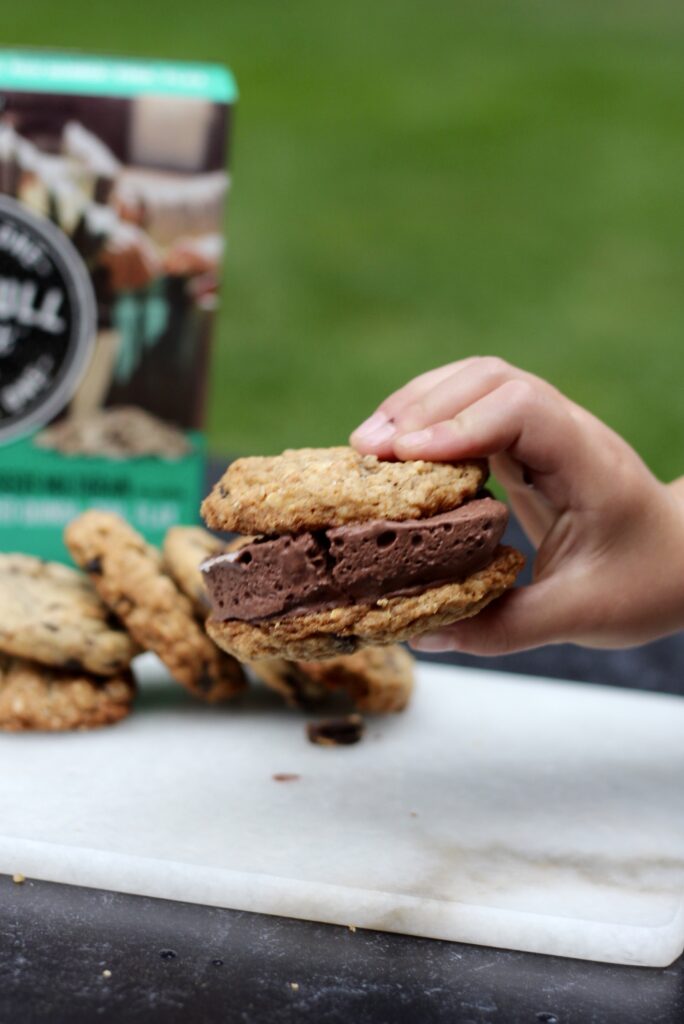 The Soulfull Project has been my go-to oatmeal for a while now! For every serving purchased, they donate a serving of their wholesome cereal to a local food bank! Whipping up this instant vegan, gluten-free oatmeal is an easy way to give back to your community.
My favorite flavor is the Apple Cinnamon Multigrain Hot Cereal which comes in a 5-Pack Box, but their Hearty Grains & Seeds is a great no-sugar-added alternative! The Apple Cinnamon is exclusive to Whole Foods Markets, and they have an exclusive BOGO deal within the Ibotta App. So you really can't go wrong.
If you're more of an online shopper, you can always order it directly to your door. Use code TIARASGOTSOUL for 30% off your purchase.
It's all about the cookie.
I don't know about you, but quarantine had me baking a lot! I tried a lot of cookie recipes. In an attempt to not eat ALL the cookies or dough, after a few days, I started freezing the cookies premade. This way, if I wanted a cookie I had to wait for it to defrost! One batch of cookies now lasts longer than a week!
With all those quarantine cookies in my freezer, it had me thinking about my favorite ice cream sandwich, IT'S IT. If you know, you know. It's ice cream sandwiched between two oatmeal cookies and dipped in chocolate! Of course, I was ready to run to the store. However, why not attempt to make my own. Especially when I already had everything on hand.
Plus, ice cream sandwiches are unbelievably easy to make.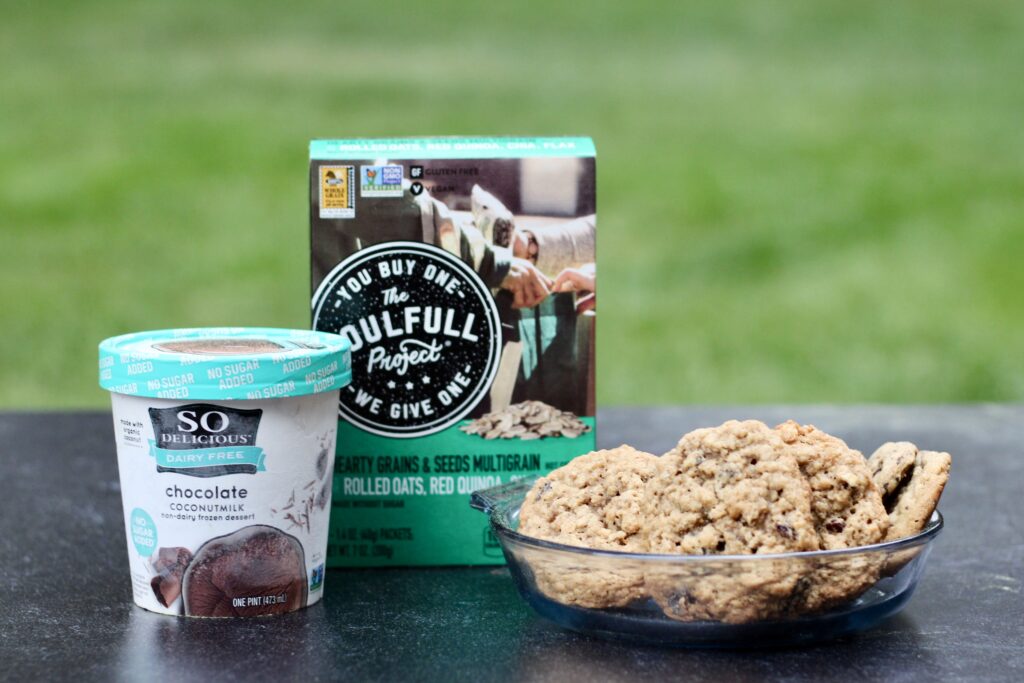 Ice Cream Sandwiches
You'll need:
Now it's time to assemble.
Allow cookies and ice cream to thaw for 10-ish minutes. Once the ice cream is ready, scoop the desired amount of ice cream and place it on a cookie and place another cookie on top. BOOM. You now have an ice cream sandwich.
Optional:
Roll ice cream sides in mini chocolate chips or nuts.
Dip half of the sandwich in melted chocolate and place back in the freezer until the chocolate hardens.
PRO TIP: Make ahead of time and freeze for later.
These ice cream sandwiches are sure to be a crowd-pleaser!
The SoulFull Project products are all vegan, Non-GMO Project verified and Whole Grain Stamp approved.
Want to make some oatmeal cookies? Here's my favorite recipe, which is a combo of a few recipes I've tried over the years. I've found the key to good cookies is creaming the butter and sugar, chilling the dough, and using quality products! Oh, and weighing everything because of consistency!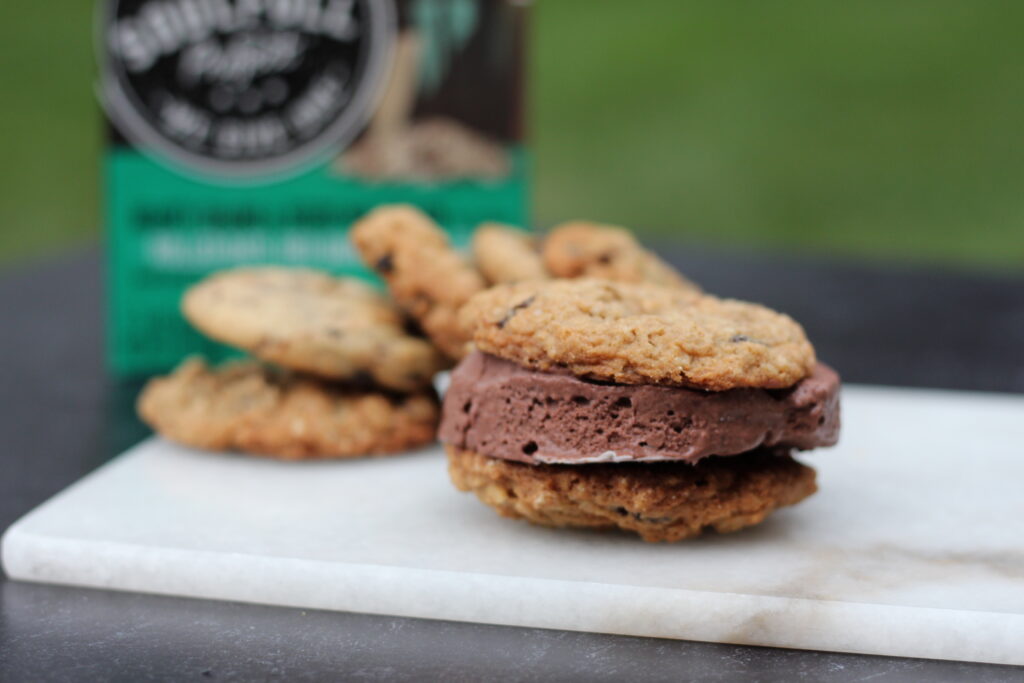 Oatmeal Rasin Cookies
Makes roughly 32 cookies
Ingredients
1 1/2 cups gluten-free flour
1 tsp baking soda
1 1/2 tsp cinnamon
1/2 tsp salt
1 cup unsalted butter, softened
1 cup brown sugar
1/4 cup sugar
2 eggs
1 tbsp vanilla
1 tbsp honey
6 packets of The SoulFull Project Oats – Hearty Grains & Seeds Multigrain Hot Cereal
2/3 cups raisins (more if you like a lot of raisins in your cookies)
1/2 cup walnuts
Directions
Preheat oven to 350°F
In a medium bowl, whisk the flour, baking soda, cinnamon, and salt together. Set aside.
Using your mixer, combine butter and sugars until creamy. Add the eggs and mix. Add the vanilla and honey and mix.
Next, add the dry ingredients and mix until combined. Once combined slowly stir in the oats, raisins, and walnuts. Chill the dough for 30 minutes.
Using a medium cookie scoop, scoop dough onto a lined baking sheet. Place cookies roughly 2 inches apart.
Bake for 10-15 minutes. I've found that long the dough chills the longer the cooking time. Allow the cookies to cool on the baking sheet for a few minutes before moving to a wire rack.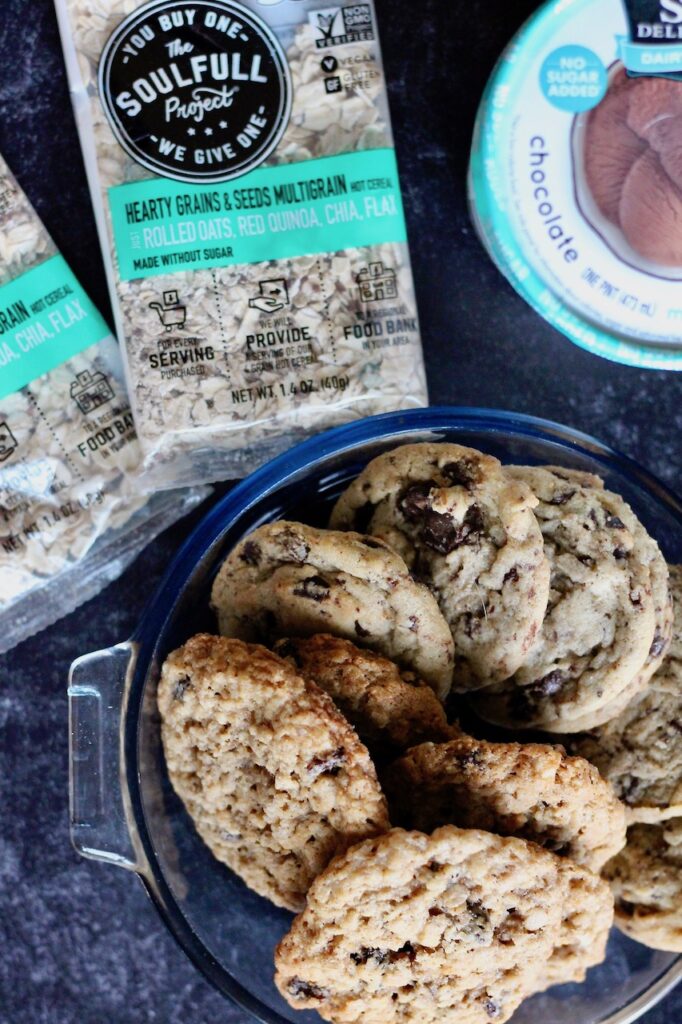 Not only can you use the cereal in these delicious cookies, but you can also pop a packet into a jar with milk substitute and fresh fruit for overnight oats or take camping with a thermos of hot water!
Looking for other ways to use The Soulfull Project hot cereal? Check out:
Thank you The Soulfull Project for sponsoring today's post. All opinions are 100% my own.