Hello, my name is Tiara and I'm a snack queen. I don't mean I carry all the snacks. I mean I love to snack. Ok, ok I love food in general. Anyone else with me? With that said, over the years I've learned to keep homemade snacks on hand at all times. Because homemade is best. It's the only way to truly control what is in your food. We all know I'm very diligent about what I eat.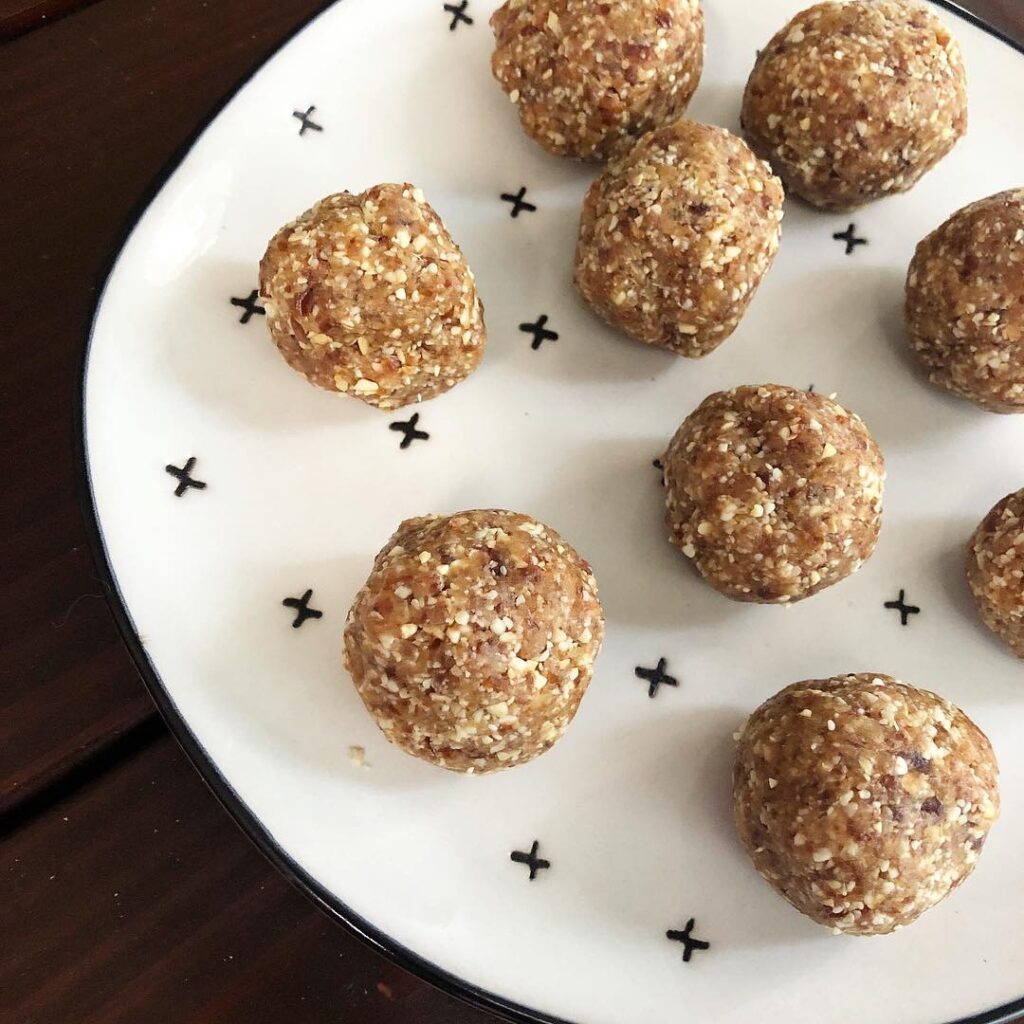 Carb cycling has me all over the place. Yup, still carb cycling which means I need high carb/low fat and low carb/high-fat snacks depending on the day. One of my favorite things to meal prep is nut bites — the combinations are endless and ingredients minimal.
A few weeks ago I picked up a jar of Artisana Organics Raw Walnut Butter with Cashews and it's as amazing as it sounds! I want to slather it on everything.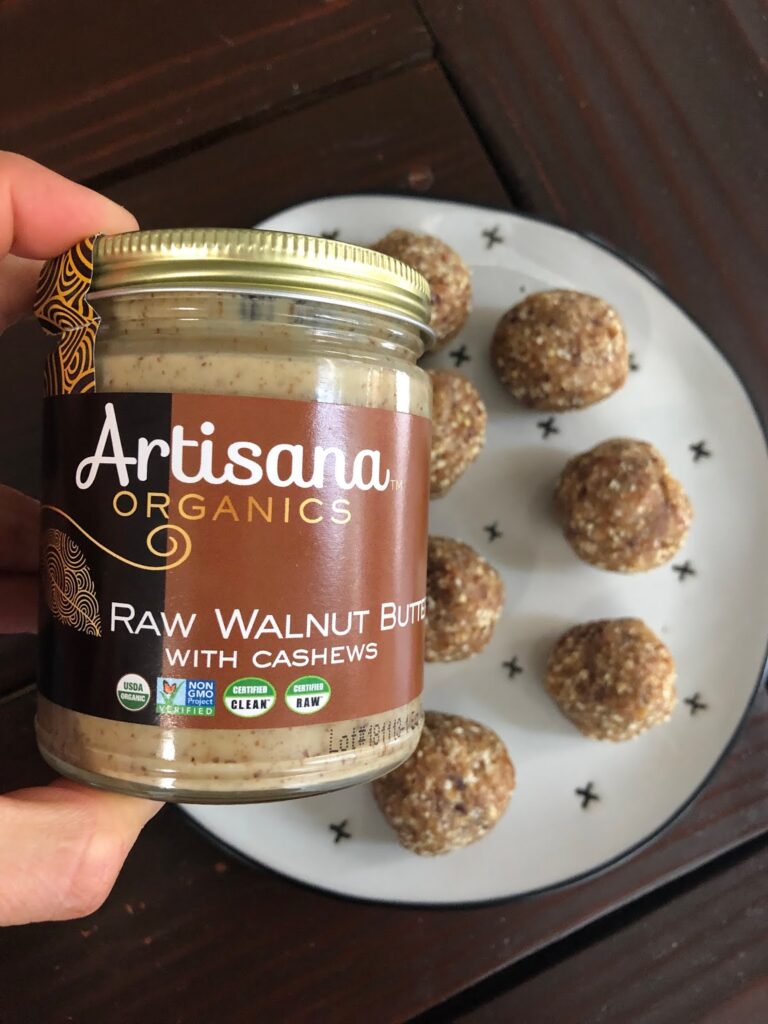 Pro tip: The best time to make any nut bite, energy balls, etc is when you open a fresh jar of natural nut butter. It's still super creamy making for the ideal consistency.
Personally, I love peanut butter or even cashew butter over almond butter. It's just my preference, but any nut butter will do… even chocolate!
Anyway, I like to keep these on hand for busy days. I usually pair it with a hard-boiled egg if I need a little extra protein. They travel well making a great post workout snack as well.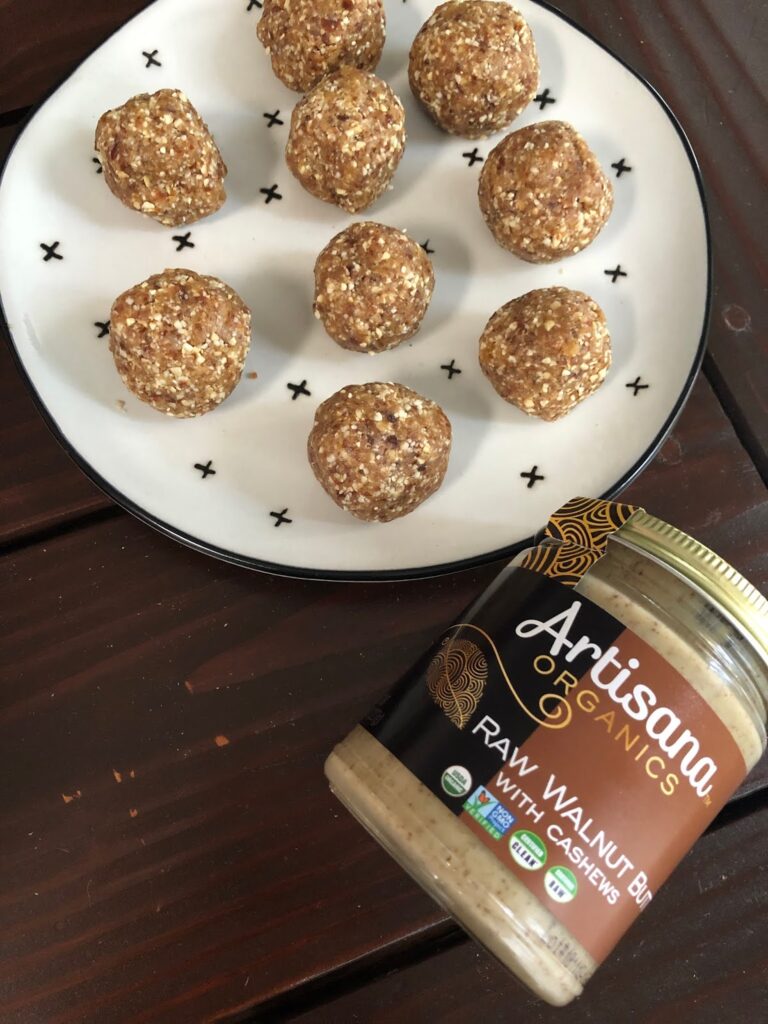 Cashew Ginger Bites

40g quick oats
2tsp ginger powder
140g raw cashews
235g dates
41g nut butter
Serving size 34g = 27.5C/7F/3P
Combine everything in a food processor. Roll into balls. Enjoy!
P.S. Make a double batch and freeze half for later.
Get the kids involved and make these for Santa instead of sugar cookies.