Did someone say Nut Butter Twix Bar?! Yes, I did.
If there's one combo that calls my name, it's PB & Chocolate. I don't know what it is, but I just can't quit it. These faux nut butter Twix bars hit the mark! Yes, I said Twix bar!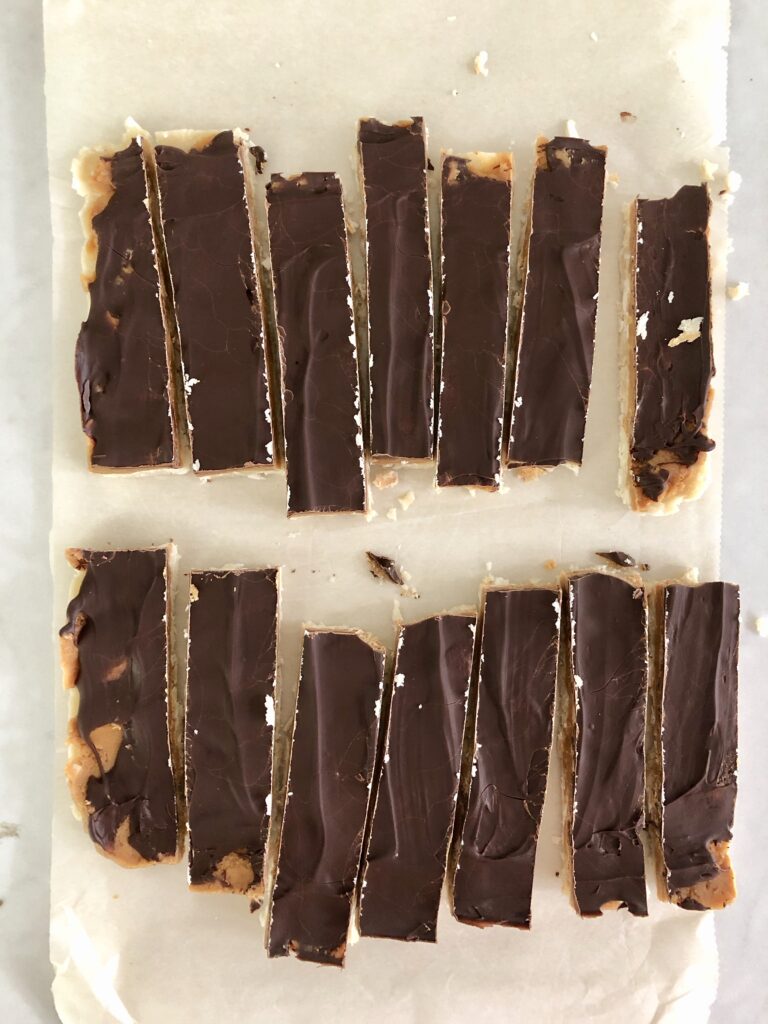 I don't know about you, but healthy-ish faux chocolate bars keep popping up in my feed. Naturally, I had to give them a try! They will knock your socks off. The non-chocolate loving hubs even said I should have made a double batch. Basically, you need to save this and make it later.
Did I mention that these bars are gluten-free, dairy-free and refined-sugar free! Yet, packs all the flavors we love!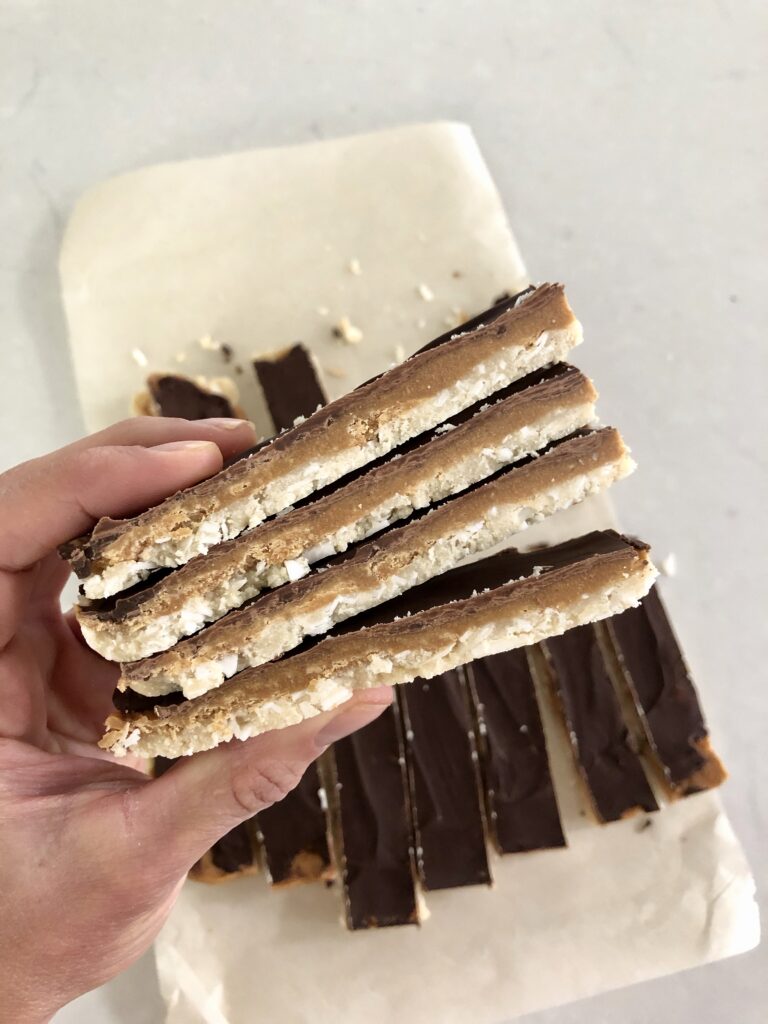 Nut Butter Twix Bars
Ingredients
Shortbread layer:
50g almond flour
50g coconut flour
1/4 cup (60m) maple syrup
1/4 cup (30g) unsweetened coconut flakes
1.5 tbs (21g) coconut oil, melted
Almond Butter Layer:
1/4 cup (128g) almond butter
8 tbs (60g) Powdered PB
1/4 cup (60g) maple syrup or honey
2.5 tbs (35g) coconut oil, melted
1/2 tsp vanilla
Chocolate:
60-100g semi-sweet Chocolate chips (depending on how chocolaty you what the bars), melted
Directions
Combine shortbread ingredients. If you find it's too dry add a little extra maple syrup. Press into an 8×8 lined pan and put it in the freezer.
Next, whisk ingredients for the middle layer until smooth. If it's a little too thick add a 1/2 tbsp water until a creamy consistency is reached. Pour over base and return to the freezer.
Then heat semi-sweet chocolate chips in the microwave, for 20 seconds at a time, until melted. Pour over the first two layers and place them back in the freezer.
Allow bars to cool/set in the freezer for an hour. Remove and cut into 16 bars.
Store in the fridge or freezer. Enjoy!
Macro Breakdown: 18C/10F/6P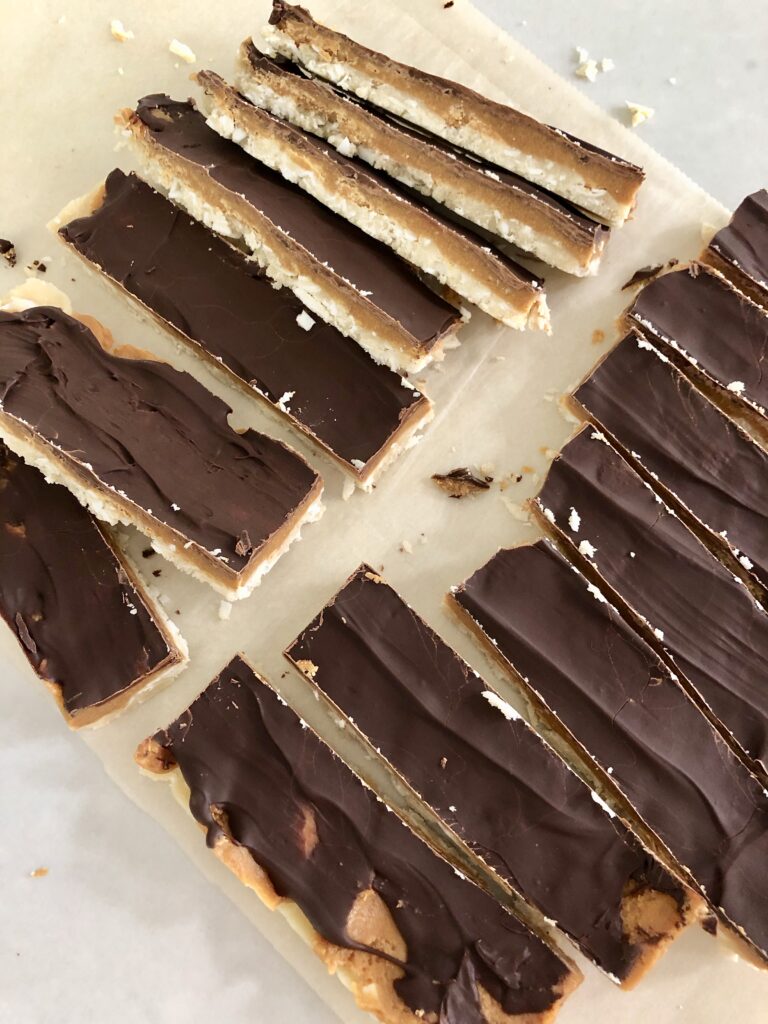 5 treats you'll want to make this week.