If you make one treat this summer you need to make Chocolate-Covered Bananas! These Chocolate-Covered Bananas have quickly become the most requested treat by my 5-year-old. It's the perfect post-beach snack.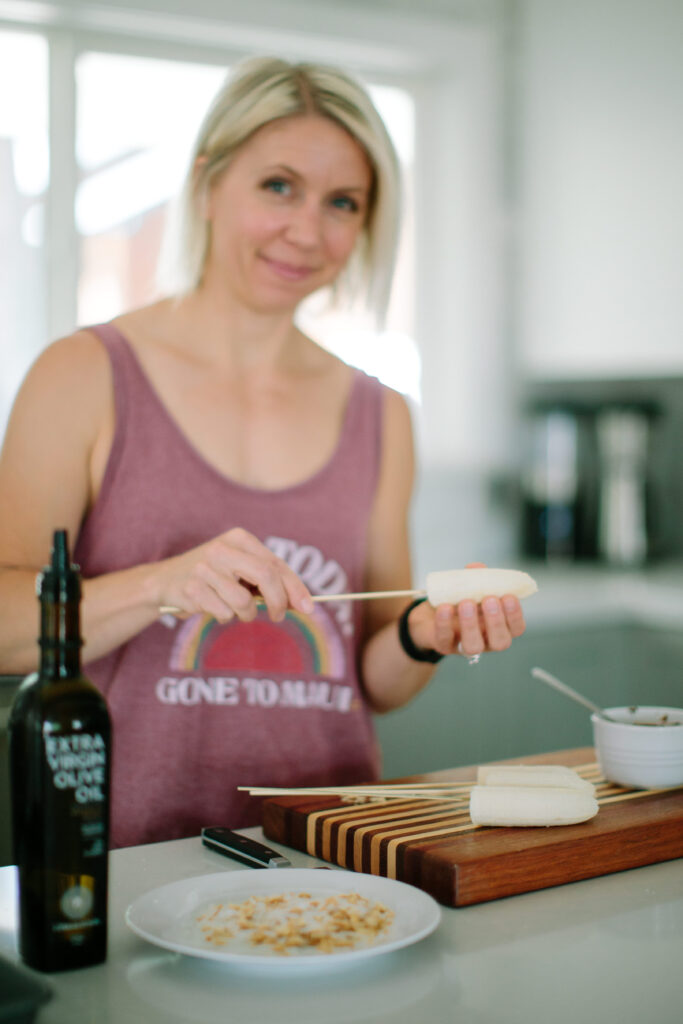 "Food is everything we are. It's an extension of nationalist feeling, ethnic feeling, your personal history, your province, your region, your tribe, your grandma. It's inseparable from those from the get-go."

Anthony Bourdain
What does your food say about you? What recipes are you passing on to the next generation? Personally, I like to keep it real, simple, nutritious, and delicious. Food should be good for you and taste good! 
These banana pop sum up my love for nutritious & chocolate. Because chocolate makes the world go round. Pro tip: Make a double batch 😉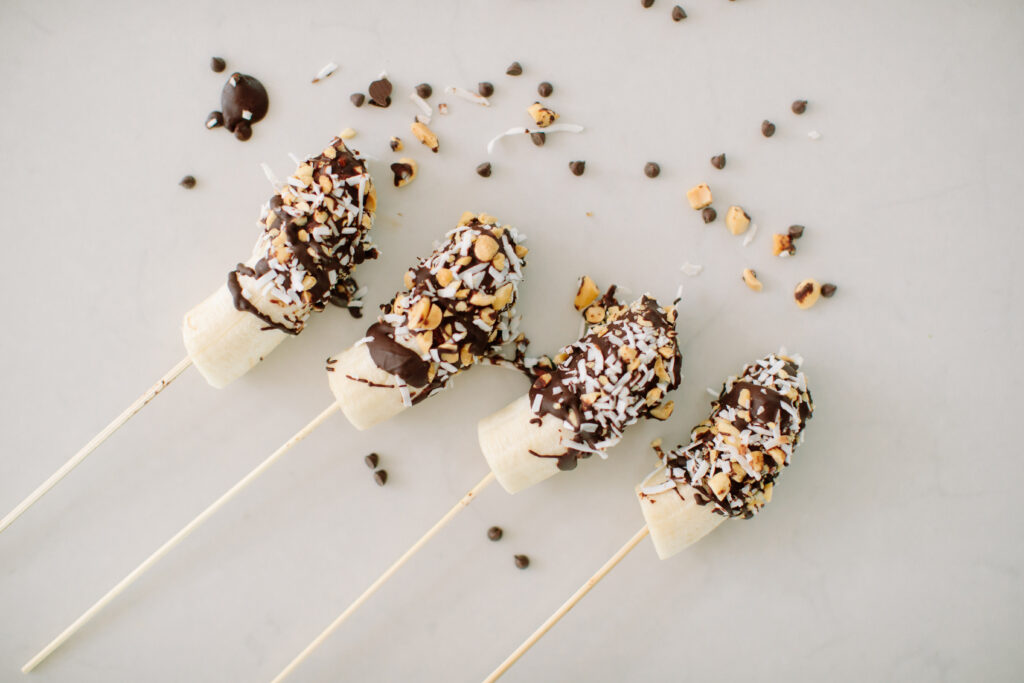 Chocolate-Covered Bananas
Ingredients 
1/4 cup dar
1/4 cup Enjoy Life Dark Chocolate
1 tsp Cobram Estate EVOO [c/o]
4 Large Bananas, halved
2 tbsp unsweetened coconut flakes
2 tbsp roasted peanuts
Directions
Line a baking sheet with a silicone mat or waxed paper.
Prep coconut flakes and nuts. Place in a shallow dish and set aside. Peel and halve the bananas before placing them on skewers, popsicle sticks or chopsticks. Melt chocolate and EVOO on the stove or microwave.
Now you're ready!
Dip banana into the chocolate mixture, using a rubber spatula to help cover it with chocolate. Then roll the banana into the toppings and place it on the lined baking sheet. Repeat with remaining bananas.
Drizzle any leftover chocolate over the prepared banans.
Freeze for roughly 4 hours or until the chocolate has hardened. Enjoy once ready or store in a freezer bag for later.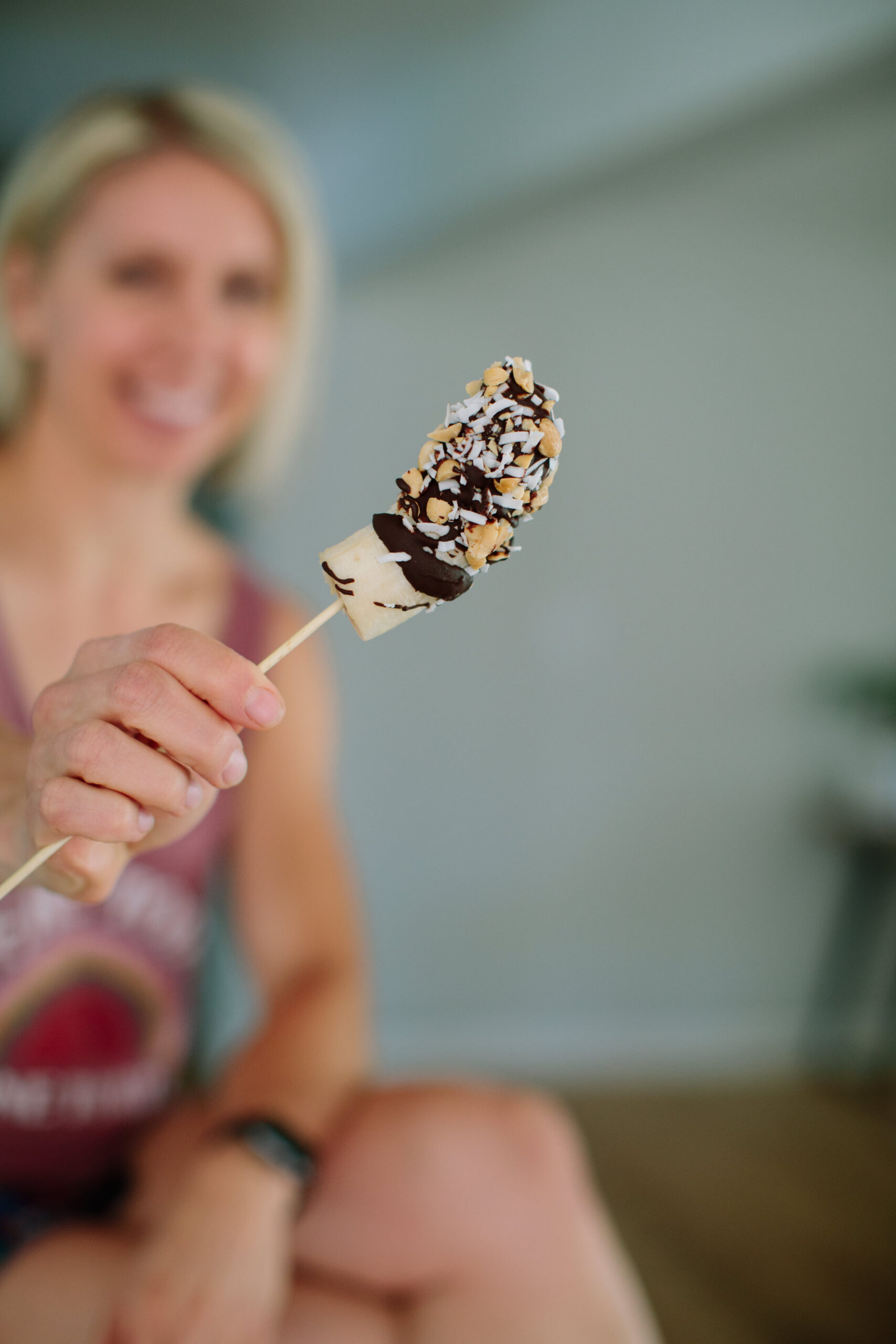 Looking for more tasty treats? You might LOVE these:
Photos by my talented friend and Lake Tahoe photographer Courtney Aaron!